With over 300 stores River Island has a place in communities across the UK and internationally. We are very happy to support charities and organisations that work to improve those communities. These are some of the charities we currently support. Our approach is predominantly to provide unrestricted funding to charities to allow them to use their expertise to provide the greatest benefit possible. Where appropriate we seek to agree partnerships with organisations over a number of years to give them the stability required to develop as they need to. Sometimes there is a clear link with what we do, sometimes there isn't. Always there is a clear need for what they do.
River Island's views and values are its own. Although we work with a number of collaborators they do not represent our views or speak on our behalf.
EPILEPSY SOCIETY & YOUNG EPILEPSY
About 600,000 people are living with epilepsy in the UK. The chances are you know one of them. Did you know...
Epilepsy can affect anyone, of any age, at any time in their life
Around 1 in 100 people has epilepsy
There is about 1 child with epilepsy in every primary school and 5 in every secondary school
There are more than 40 different seizure types
Common seizure triggers include tiredness, stress and alcohol
Only 5% of people with epilepsy are affected by flashing lights
For more information about epilepsy and what to do if you see someone having a seizure, visit:

NEWLIFE FOUNDATION
Newlife Foundation for disabled children works tirelessly to provide support and care for children who are sick, have life limiting conditions, or are disabled. The Charity also funds research, offers help to families alongside, grants for life changing equipment. Newlife also campaigns nationally for the rights of sick and disabled children and their families throughout the UK. River Island has been a prolific supporter of Newlife since co-founding the charity in 1991 and also was a pioneer of Newlife's recycling service which is now used by many leading retailers.

http://www.newlifecharity.co.uk/

MAGIC BUS
Magic Bus is a not-for-profit organisation that works towards creating equal opportunities for children and youth living in some of the most vulnerable circumstances in India. River Island has supported Magic Bus in a number of ways, including funding their soccer team's participation in a FIFA tournament and designing the t-shirts for their kits.

http://www.magicbusuk.org/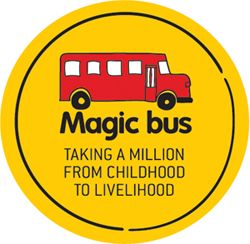 BREAKTHROUGH BREAST CANCER
Fashion is making a difference for Breakthrough Breast Cancer and River Island is part of this difference. As part of the annual Breakthrough Breast Cancer campaign, River Island donates 30% of the retail price of selected items directly to the charity. This donation goes towards funding vital research, campaigning and education work for Breakthrough Breast Cancer.

http://www.breakthrough.org.uk/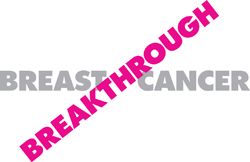 CHICKENSHED
Chickenshed is a theatre company where everyone is valued and everyone is welcome. River Island's ongoing and invaluable support aids Chickenshed financially and enables the theatre company to be incredibly creative with their costumes. River Island has previously designed and sold t-shirts with all proceeds going directly to Chickenshed and also provides over 100 costumes annually for the theatre company's gala show performance.

http://www.chickenshed.org.uk

RAYS OF SUNSHINE
"Rays of Sunshine grants wishes for children across the UK (aged 3 – 18), living with a serious or life-limiting illness. Every day of the year the charity gives brave and deserving young people the chance to put their illness on hold and enjoy a moment of escape. We are delighted to be working in partnership with River Island. Seriously ill children and teenagers often lack self-esteem and confidence and being able to offer them a private experience at a River Island Style Studio is a real privilege." - Jane Sharpe, CEO, Rays of Sunshine

http://raysofsunshine.org.uk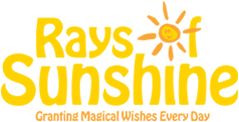 SIGHTSAVERS
Sightsavers works in developing countries to prevent sight loss and restore sight where possible. The charity also provides rehabilitation and support to those who are irreversibly blind to ensure they receive the training and education they need to live full and independent lives.River Island and its founders have supported Sightsavers' work since2005 and substantial donations have provided hundreds of thousands of people with treatments across Cameroon and Kenya.

http://www.sightsavers.org

BRITISH RED CROSS
Since2008, River Island has donated towards the work of the British Red Cross. This support has helped the British Red Cross improve the lives of tens of thousands of people through their Health, Water and Sanitation Programmes in rural and urban communities across Ethiopia.Funds were also donated to the British Red Cross emergency Kenya Crisis Appeal and the Haiti Earthquake Appeal.

http://www.redcross.org.uk

DrugFAM
Established in 2006 by Elizabeth Burton-Phillips, DrugFAM supports families affected by a loved one's use of drugs or alcohol. Whilst the charity works with individual family members and carers rather than the user, their focus is on 'whole family recovery' and their aim is a positive outcome for everyone including those misusing drugs or alcohol.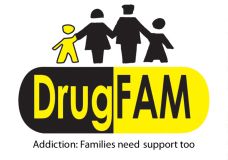 Other charities that River Island supports include: