Ever since they released UK top 20 hit single ' Higher ' , (which we haven't stopped singing along to all summer) we've been itching to find out more about this London trio. Fresh from their set at Wireless Festival this weekend we caught up with John, James and Vnya AKA All About She.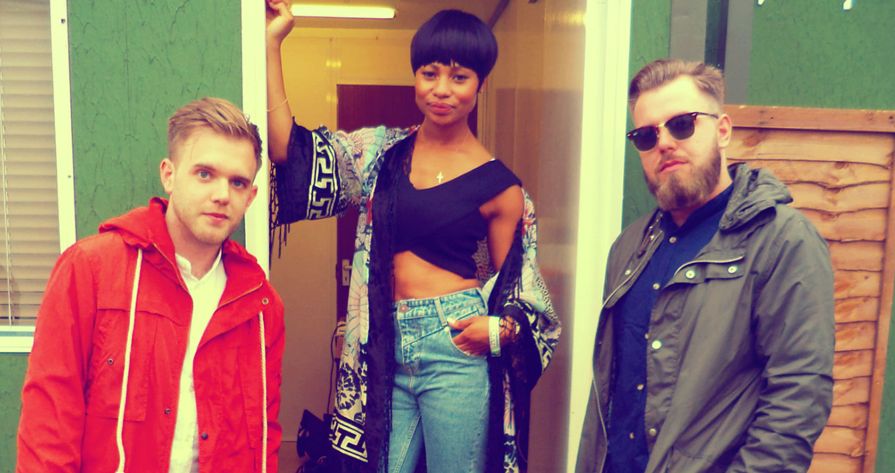 Your debut single 'Higher' made the UK Top 20, the UK Dance Chart Top 5 and had over 1 million views on YouTube. How did you celebrate?
We were so happy! We didn't expect anything so the results were amazing! We had a few drinks with friends, kept it pretty low key. Party animals, that's us! LOL
What's it like working with Tinie Tempah'?
He's great. We all work together really well. While we're having fun we motivate each other too and that's great! He supports us 100% which is amazing, we're a real family.
You performed at Wireless Festival this weekend. What's your favourite thing about festivals?
The energy of the crowd, the performers and everyone being at one place at the one time. The vibe is great! Sunshine, good food and drinks is always a good thing too ;)
What do you like wearing on stage?
We love experimenting with fashion! There are some great high street brands that are offering great festival fashion, especially River Island. We like our style to compliment our sound too but our outfits will be a surprise!
If you could only take one thing to a festival, what would it be and why?
Vanya - lip balm (no one likes dry lips)
James - A good pair of shades
Jon - 99p rave phone
When you're producing a new track, what inspires you?
Life experiences, different sounds we hear, our moods at the time. A lot of things inspire us and we just let whatever it is lead the way.
What's next for you?
We'll soon be releasing our 2nd single and will continue to promote our EP 'Go Slow' (which is available to download for free at https://allaboutshe.bandcamp.com/) at different festivals throughout the summer! We super excited about that!
Click HERE to check them out on Soundcloud.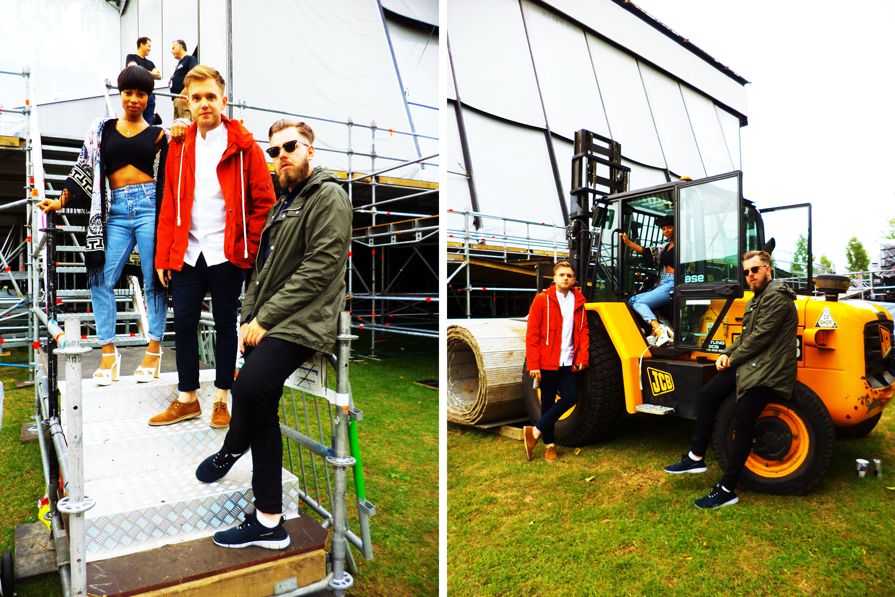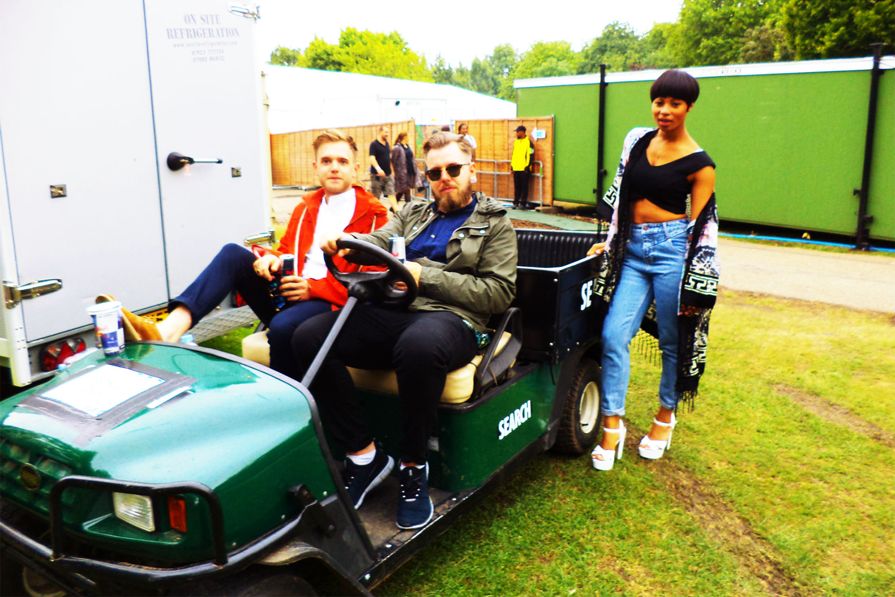 Show them some love and follow All About She on Twitter @allaboutshe!