Desktop
You can check to see if an item is available in your local stores by clicking on the 'Find in store' link below: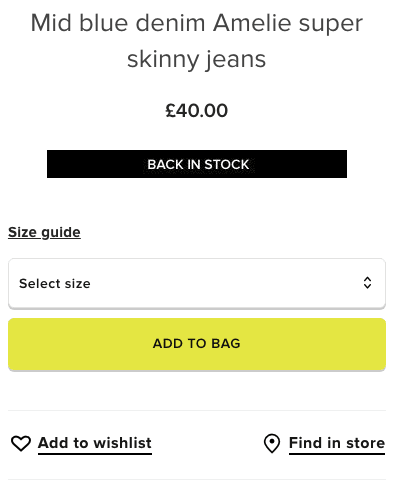 Select the size you want, enter the town/city or postcode then hit search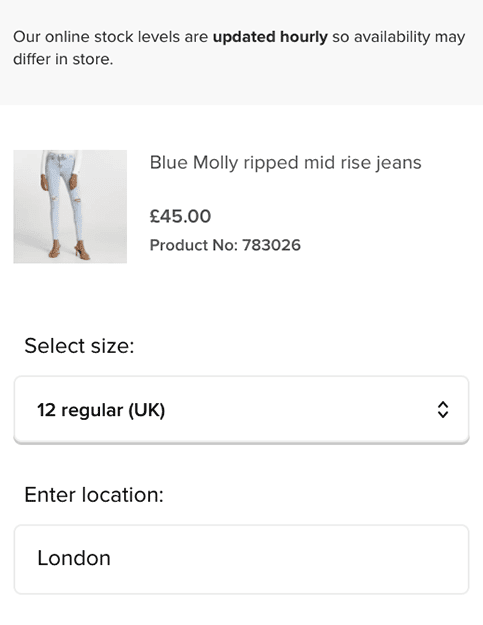 You will now be able to see the availability in the stores in and around the area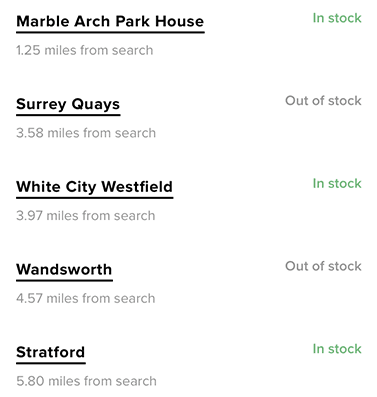 If you want to contact the store to reserve the item until the end of the working day you can click on 'store details' to get the phone number. Please note that we are unable to transfer stock from one store to another.
App
1. Tap the arrow at the top right of the screen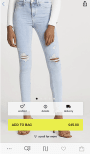 2. Tap 'Find in store'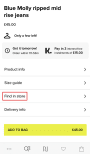 3. Select your size
4. If you have location services active, the app will automatically check stock in your local stores; simply click the store you want to get their contact information to enable you to request a reservation.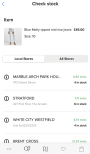 5. If you don't, you can also tap the 'All Stores' tab and scroll through to find your local stores. Simply click 'Check stock' to see their availability.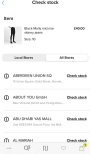 Mobile Site
Tap 'Check stock in store'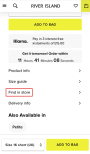 Select your size and enter your location, then click search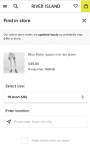 You will now see the stock levels for your local stores. You can also click 'store details' to get the store contact number if you wish to call and request a reservation.