International Delivery
We ship to over 100 countries around the world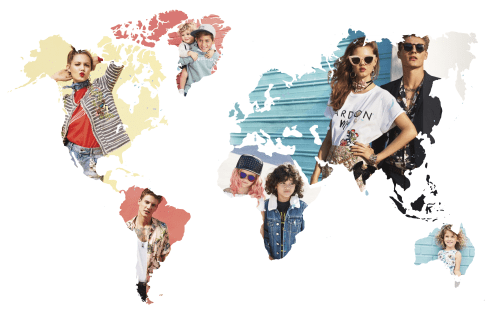 Select your country below for details on delivery times and costs to your country. For countries outside the United Kingdom, please order by 16:00 (GMT) on the Last Delivery Date for your delivery country to ensure the speediest delivery time.
| Delivery country | Delivery service | Delivery time | Cost |
| --- | --- | --- | --- |
| | | | |
| | Express Delivery | | |
Size Guide
We use standard UK sizing for our clothes. Please see our size guides for more details.
Questions
Head over to our frequently asked questions section if you're unsure about anything.
Returns
Not happy with your purchases? You can easily return them in store, by post or by courier.


Delivery timescales are working days (Monday - Friday). Please allow an extra working day for deliveries during UK bank holidays.
The next UK bank holiday is:
Payments can be made in GB Pounds Sterling (£), US Dollars ($), Australian Dollars ($), Euros (€) or Swedish Krona (kr). The exchange rate will be determined by the issuer of the payment card you use. All orders are shipped from the UK. Any customs or import duties are charged once the parcel reaches its destination country. These charges must be paid by the recipient of the parcel. Unfortunately we have no control over these charges and cannot predict what they may be. Customs policies vary widely from country to country; you may want to contact your local customs office for further information.