The 80s style dresses we're obsessed with | 80s fashion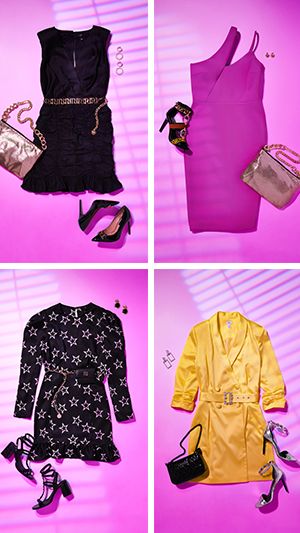 The 80s are back and we couldn't be happier. It's the fashion trend that keeps doing a 360 and we're here for it. From oversized blazers and colourful power suits to Studio 54 style shoulder pads and little black dresses; when you look at 80s style, it's no surprise we keep running back into our favourite decade's arms. Whether you're going out out with the girls, to your best friend's wedding or off to a day at the races, we've got not one but four 80s style dresses to make you consider getting that perm again…
A black dress is a timeless classic, right? But a black mini dress takes us back to singing our hearts out
to Whitney with the girls - they were our go-to party dresses! This super cute black dress has a t
affeta detail and bodycon fit. Just add a metallic shoulder bag, black court shoes and a gold belt to
finish. Just add a cocktail!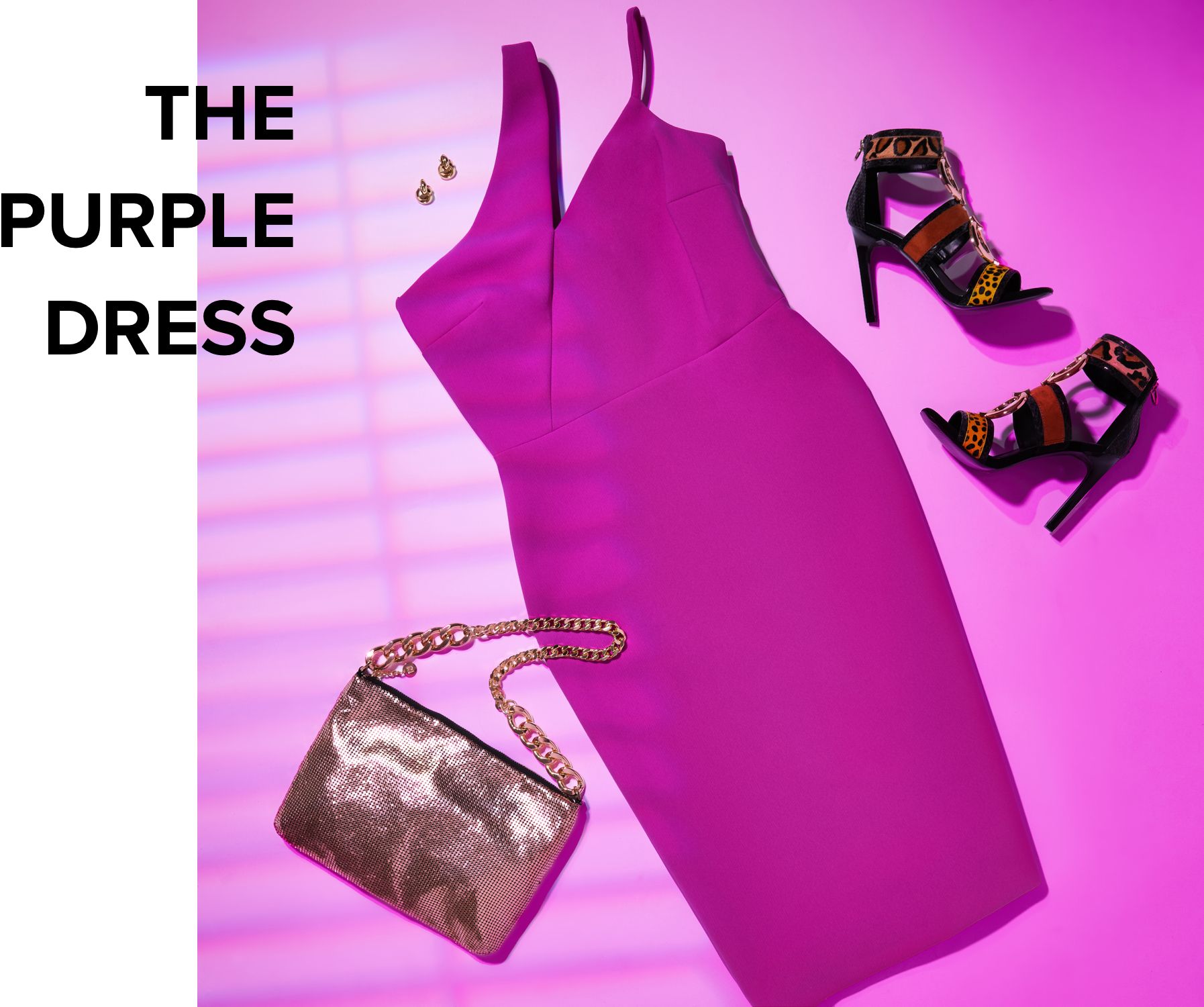 If the 80s era was a dress it would be this. With chic one shoulder style, headturning purple shade
and bodycon fit, this dress is for all of you Generation X-ers. Ticking all the boxes, it's the perfect
race day look. Finish off with a statement box bag, animal print heeled sandals and gold stud
earrings.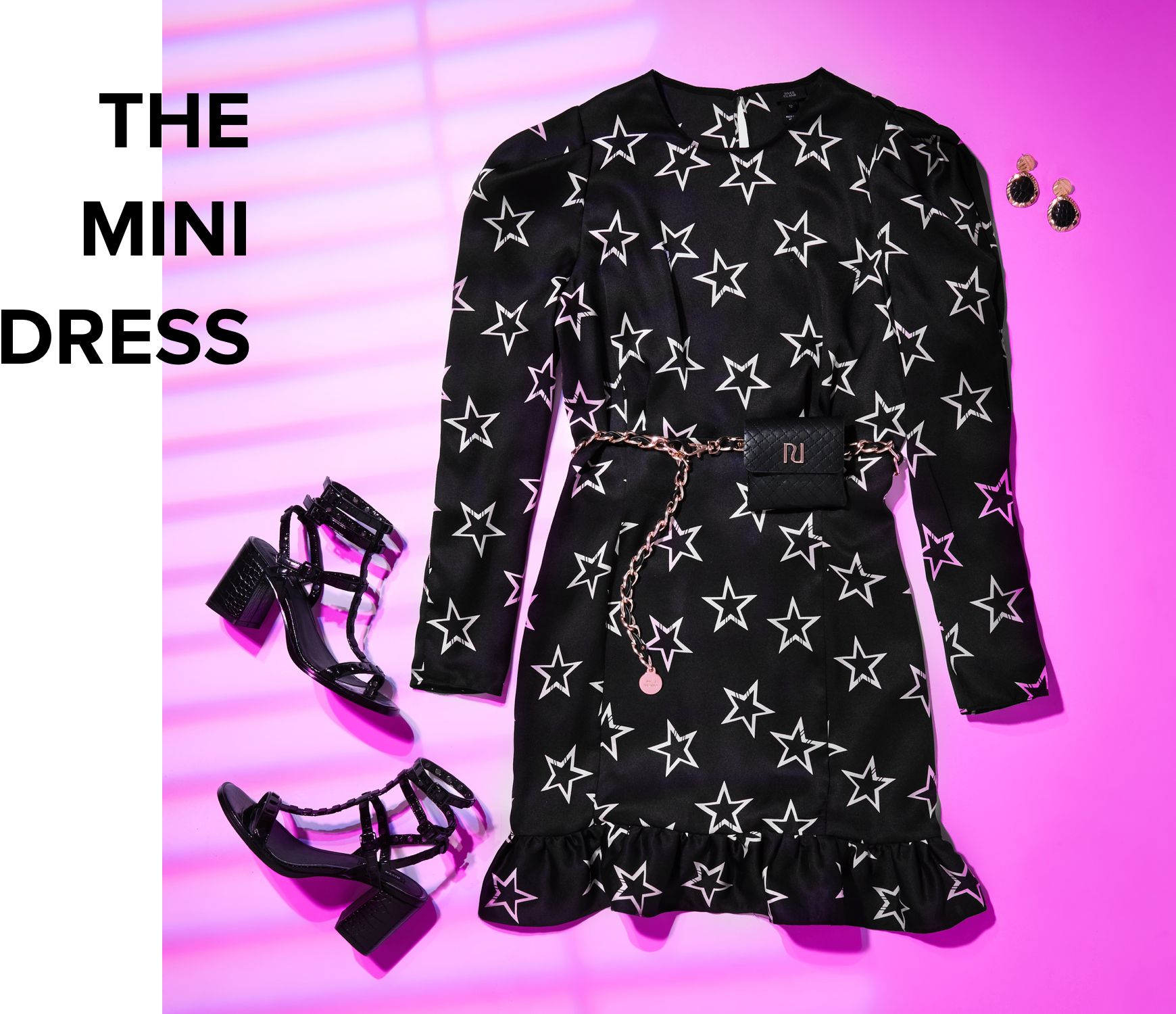 Polka dot has been the print of the season, but we have a feeling star print is going to be your next
obsession! This black long sleeve mini dress is perfect for paying homage to the iconic stars of the
era, from Madonna to Grace Jones. We'll be wearing with black studded sandals, a chain purse belt
and black statement earrings.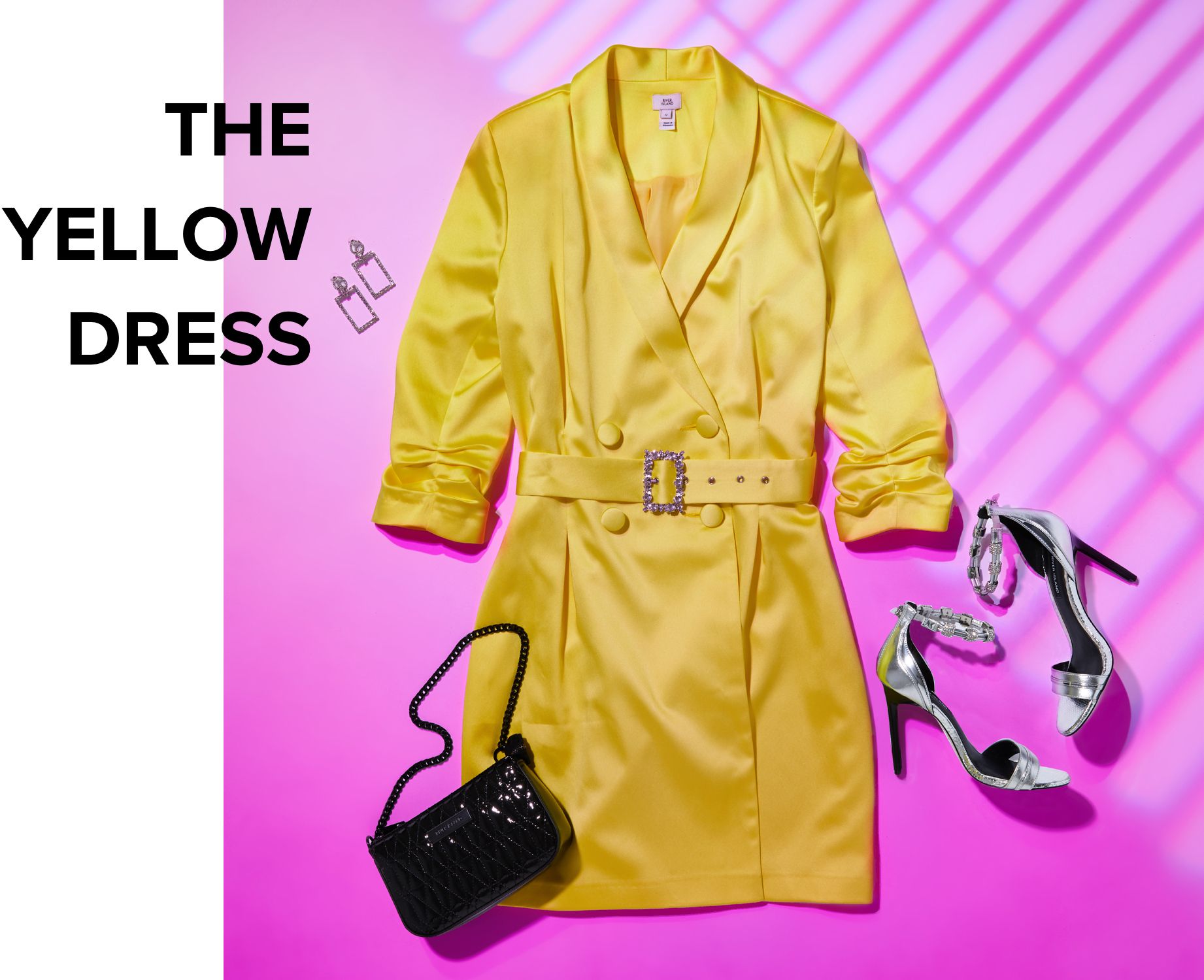 Say hello (again) to the yellow dress. Combining the 80s shade with the oversized power blazers
we've known and loved, this yellow belted blazer dress is the dress to make you feel like a boss,
wherever you're headed. Wear with diamante heels, matching diamante earrings and a black
shoulder bag.