Do you remember your Year 6 school disco? Ours started with slathering ourselves in roll-on body glitter in the hope that our crush would notice us awkwardly dancing to Hear'Say. Just us? Since then, we've never quite grown out of our obsession with glitter. While we can't get away with rocking up to the office covered in sparkles, we can go to town on the shiny stuff when we hit the festival fields. With Glastonbury and Secret Garden Party just around the corner, here's all the ways you can sass yourself up with glitter this festival season. Or work if you're brave enough. If you are, we salute you sister!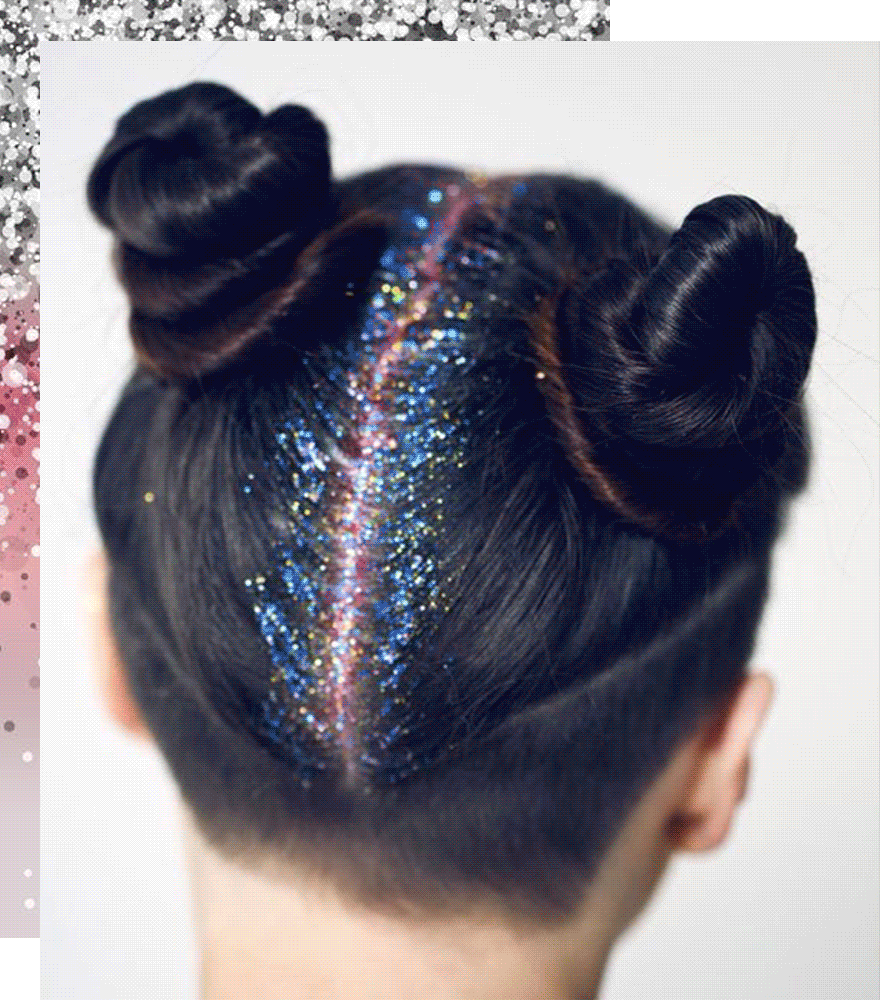 The Glitter Parting

Shine from your head to your toes - literally. Our fave way to sport the glitter parting is by putting your 'do into super cute space buns (rock a zig-zag parting for extra points), then spray your parting generously with hair spray. While the hair is still wet, apply a glitter powder to your roots. It might take a few washes to get it all out but, in our opinion, it's worth it!
The Glitter Lips
Forget liquid lipstick and go for glitter lips instead! Pick your fave lipstick/lip liner combo, apply as usual and add a wet lip-gloss over the top. Then, dampen a small make up brush and dip into your glitter of choice. Go for one colour all over or mix it up with different colours. You can even experiment with different shaped sequins or confetti!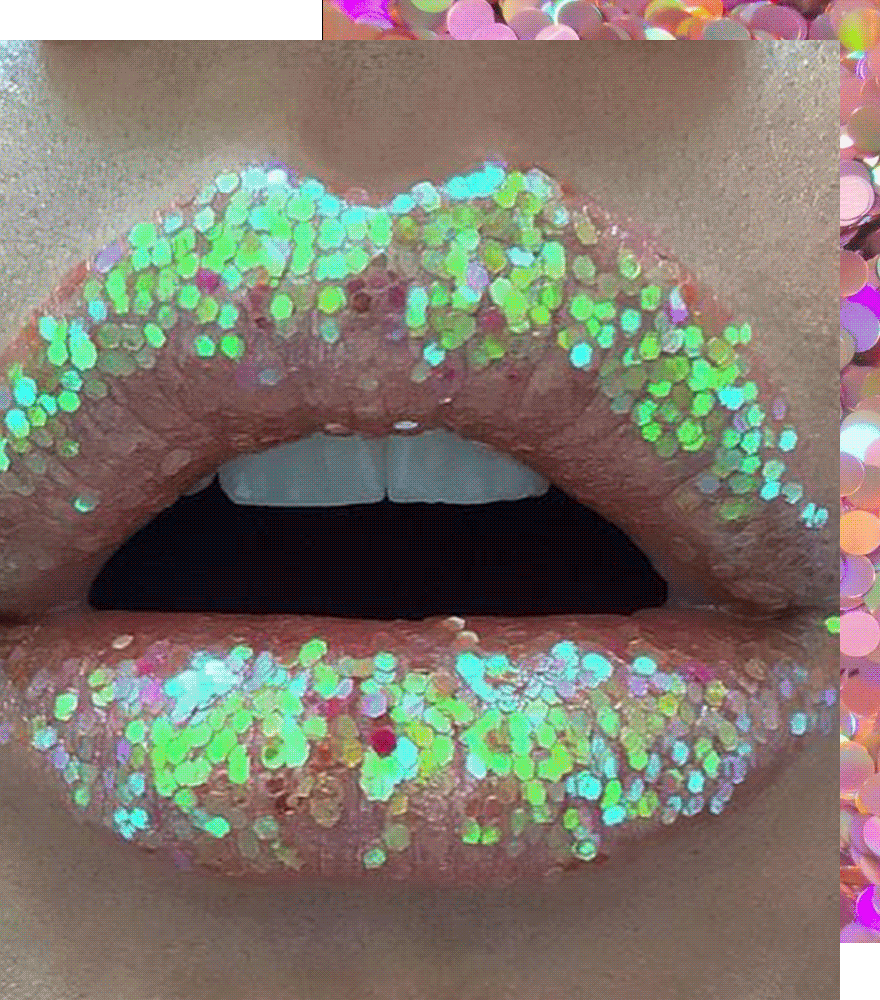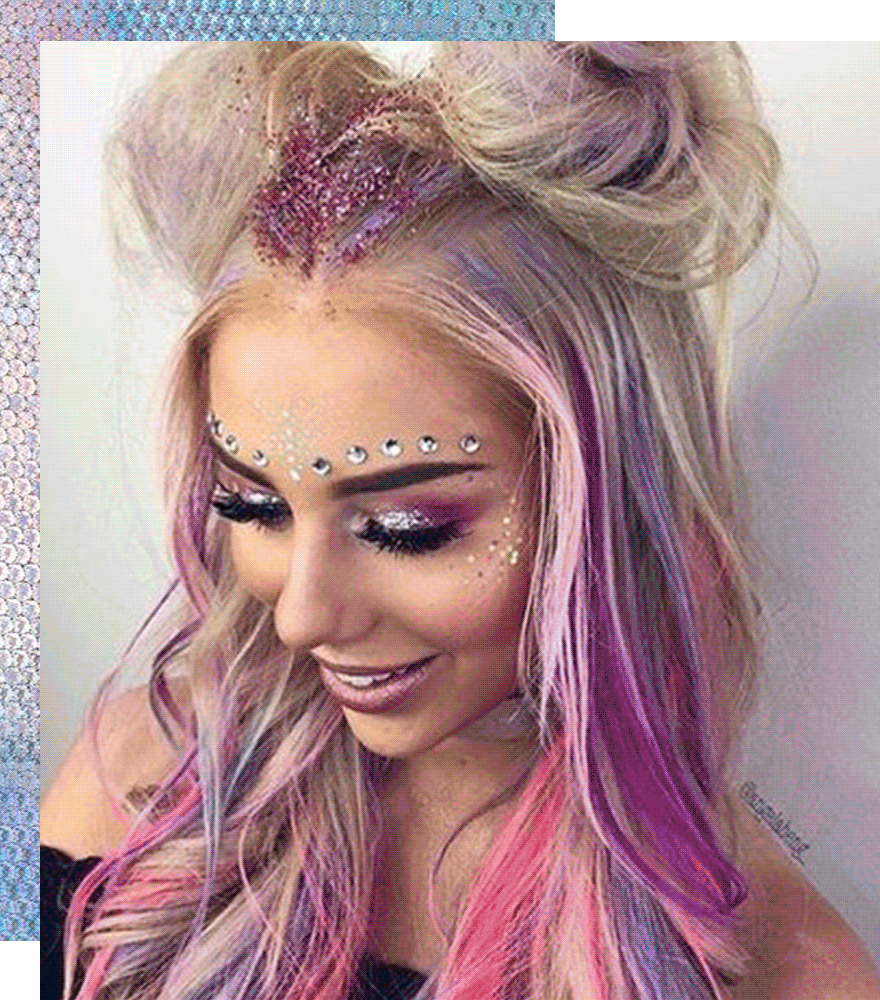 The Glitter Face
Here is where you can really get creative with your glittering! Replace your favourite highlighter with glitter in a half moon shape starting at your temple and going down on to your cheeks. To do this, apply a thin layer of Vaseline to the area you want the glitter to stick, grab a face brush, dip it in glitter and gently dab it onto your face. Play around with different glitters, face gems and silver stars. To secure bigger pieces of glitter or sequins, we find eyelash glue works really well.

The Glitter Boobs
Not sure what to wear? Or are you just feeling extra? Then you need to try out glitter boobs. If you dare to bare, ditch your top and free the nipple! (Kind of). To perfect your glitter boobs, you'll need a pack of bigger gems and hella glitter! Start by applying the bigger gems to the nips and chest. Next, using a paintbrush, paint some hair gel on to your boobs, chest and anywhere else you want to be fabulously glittery. Then, dip the brush into your glitter and apply, apply, apply! More is more when it comes to this bold look.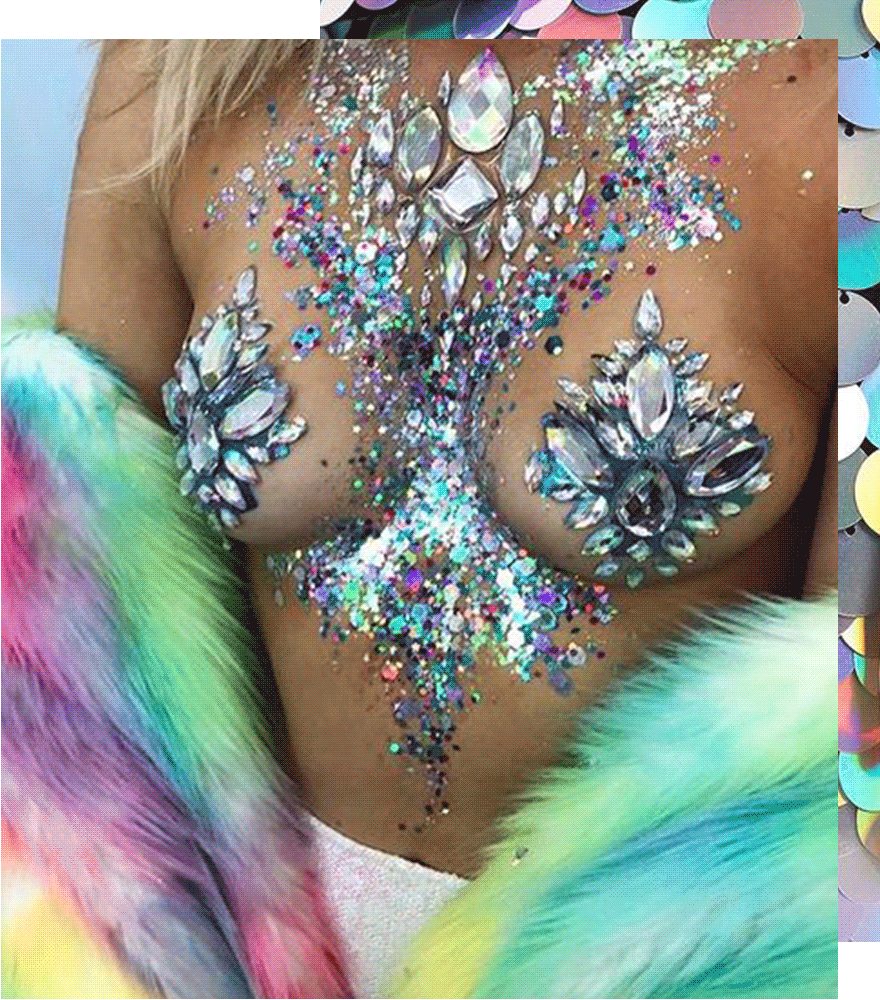 The Glitter Outfit
None of the above for you? Or want to go glitter from head-to-toe? Join the glitterati and check out our selection of sparkly, sequin treats and shine all festival season long!
Will you be rocking glitter this festival season? Tweet us your sparkly style @riverisland.
All images sourced from Pinterest.