Sustainability
CLIMATE CHANGE
'Net zero' made it to Oxford Dictionary's Words in 2020, affirming just how important it is to all of us. Climate change is one of the greatest threats to our planet and we believe we have a responsibility to do what we can to reduce our impact. We are proud to be part of the BRC's Climate Action Roadmap, working towards a retail industry wide net zero by 2040. This net-zero commitment applies to both our owned operations and through our entire supply chain. Already in the UK we are well into our transition to renewable energy in our owned operations, but we are currently looking for additional partners to help us set our targets and asses each stage of scope delivery. Phase 1 and 2 of our plans outline any GHG emitted on our owned sites or that we buy from grid; phase 3 covers our supply chain impact. We want our targets to be science-based, which means they are certified by the Science Based Targets institute (SBTi). We will not make reductions by buying carbon credits ("offsetting") but by making actual change to reduce greenhouse gases. Small things can make a large impact at scale. For example, we have redesigned our shoe boxes to ship more efficiently, dramatically reducing the amount of carbon required in their production and shipping.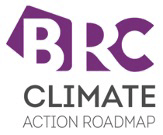 PACKAGING WASTE & RECYCLING
In our efforts to reduce the environmental and social impacts of our business, packaging plays an important role. River Island are a proud partner of Prana, the Responsible Packaging Movement. Alongside them, we are committed to eliminating all single-use plastic and virgin forest fibre from our packaging.
We have already switched our care labels to recycled plastic and are using FSC board for all our core swing tickets. The majority of our garment hangers are now also produced in a closed loop system using recycled plastic. We aim to develop this model further, achieving zero packing waste to landfill via a circular model by 2025.

PRODUCT WASTE & RECYCLING
Product waste is a big issue in the fashion industry and we have been focussed on eliminating product waste from within our own business for a number of years. Our business model means that we sell nearly all of our clothes to the consumer, which minimises our terminal stock compared with other fashion retails. However, there will always be terminal stock at some level whether through excess stock from stores, post-consumer waste through select returns or sampling & off-cuts at Head Office. Any items we don't sell are either broken down for recycling or sold through charities or other third parties. We do not incinerate any of our clothes.
We have an ongoing product resell and recycle program in place with our long-standing partner, Newlife. Last year we reused (sold to raise money for charity) or recycled over 200,000 garments through this partnership with Newlife.

CHEMICALS
River Island is committed to ensuring that our products (including fabrics, dyes, prints, components and trims etc) are manufactured in safe working conditions and the workers are not exposed to any chemicals that are classified as hazardous or harmful. This includes chemicals that may have a known detrimental impact on the environment. We also have an obligation to our customers to ensure all the products we sell are safe and do not contain any chemicals which may cause harm. The River Island Restricted Substances List is a list of chemicals that are either restricted by legislation or due to industry best practice. Each chemical has a maximum limit which must not be exceeded in the finished product so that we meet the requirements of all our intended markets.