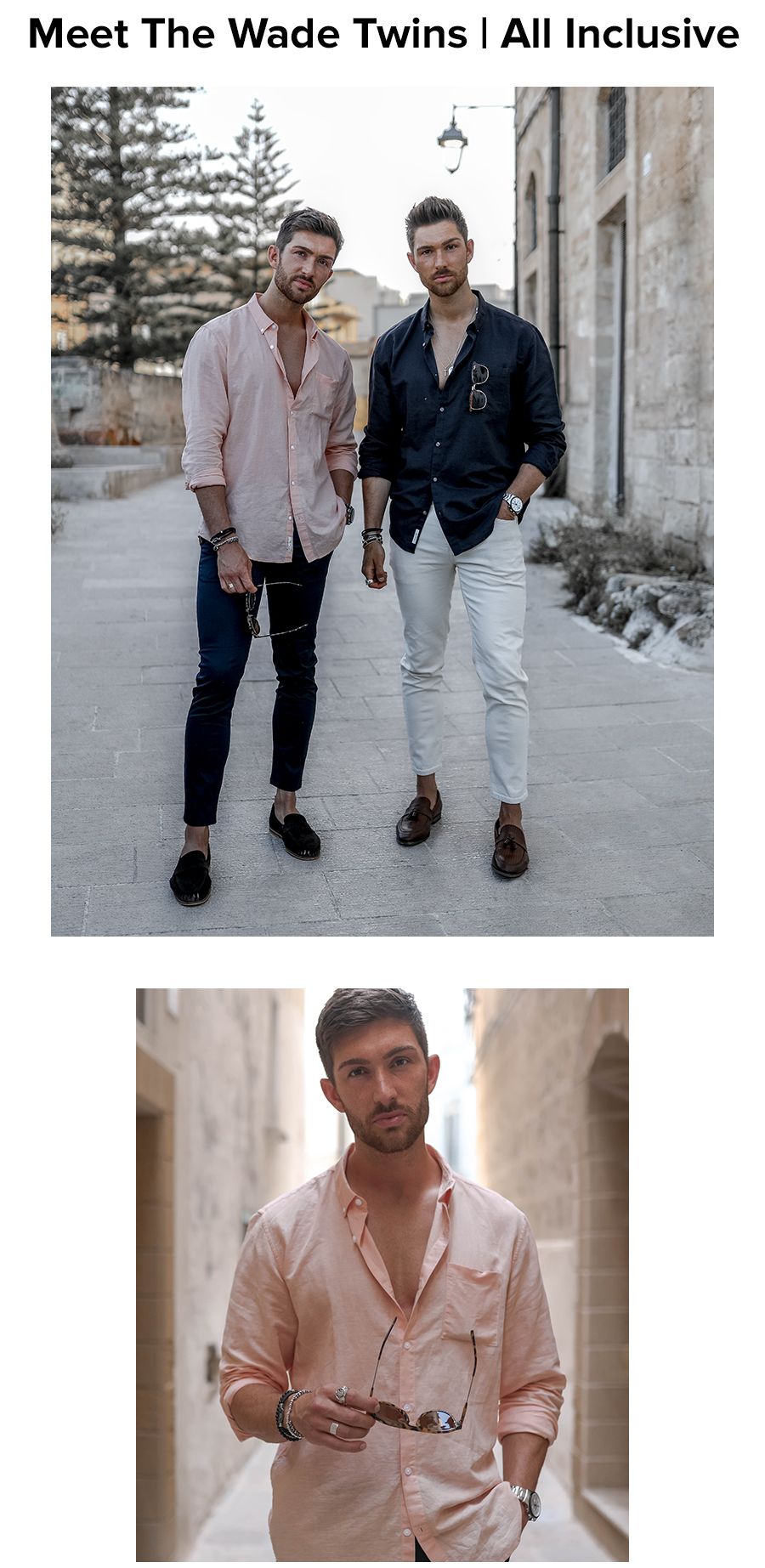 This season, we're going All Inclusive (again). Because sometimes, one holiday just isn't enough, right? Forget basic buffet food, we're talking red hot holiday style. From sliders and shorts to t-shirts and shades, we've got everything you need to take your getaway from meh to hell yeah. We meet The Wade Twins AKA @williamjwade and @henryjwade …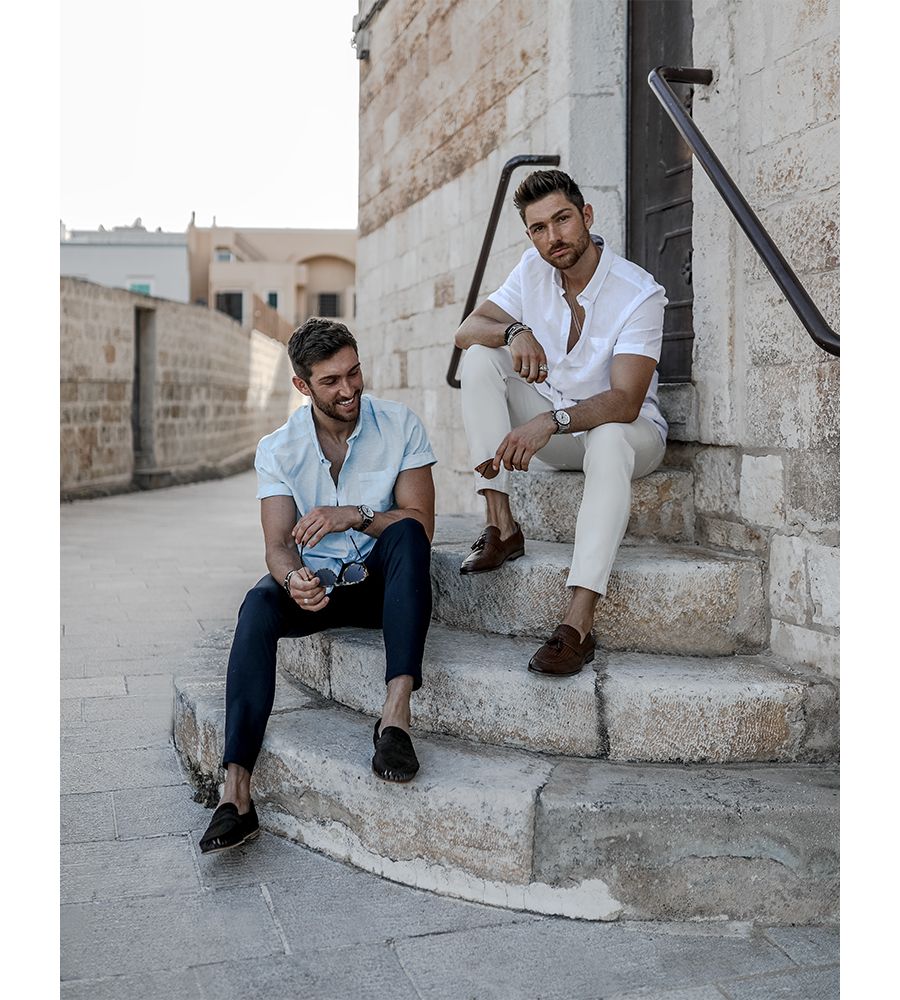 Introduce yourselves…
William and Henry Wade AKA The Wade Twins
What's your classic holiday style?
We keep it simple and tend to pack neutral tones with smart and casual pieces, we tend to mix and match to avoid over packing things we won't wear. Usually a linen shirt, chinos and smart loafers, it's a great combo.
Who would you take on a family holiday?
We'd have to take our family and our partners. As much as holidays with your friends are fun there's nothing quite like going back to an old location you visited as kids.


Where would you go?

We used to go to Italy as kids, we went seven years in a row but haven't been back for years. It would definitely be a trip down memory lane for sure!
What's the first thing you do when you turn your OOO on?
Switching off and turning it on is one of our hardest things. When we do it's no work talk, we simply chill and enjoy!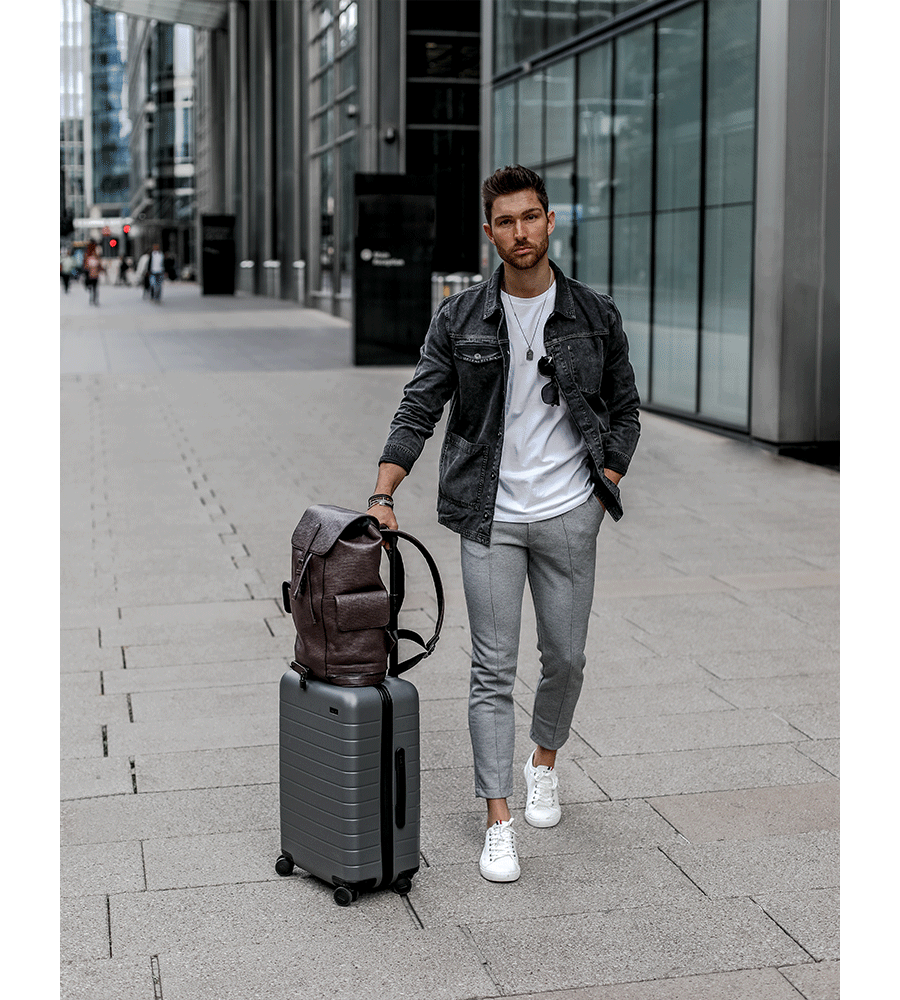 How do you manage pre-holiday anxiety?
Write a checklist, we're the worst for forgetting things so a checklist will manage that anxiety, hands down!
What do you have on your checklist?
We always pack a flexi band for a balcony workout in the sun, a good pair of running trainers, a good quality after sun – so we're not red raw when we need to create content, GQ magazine and a good pair of linen trousers - there's nothing better than wearing linen on holiday.


What's your airport style?
It depends on the duration, we'd never go full comfort mode because you never know who you bump into at an airport so probably a combination of smart casual.


Top tips for a stylish/stress-free flight?
Be punctual (we're actually always late but can imagine it makes things stress free!)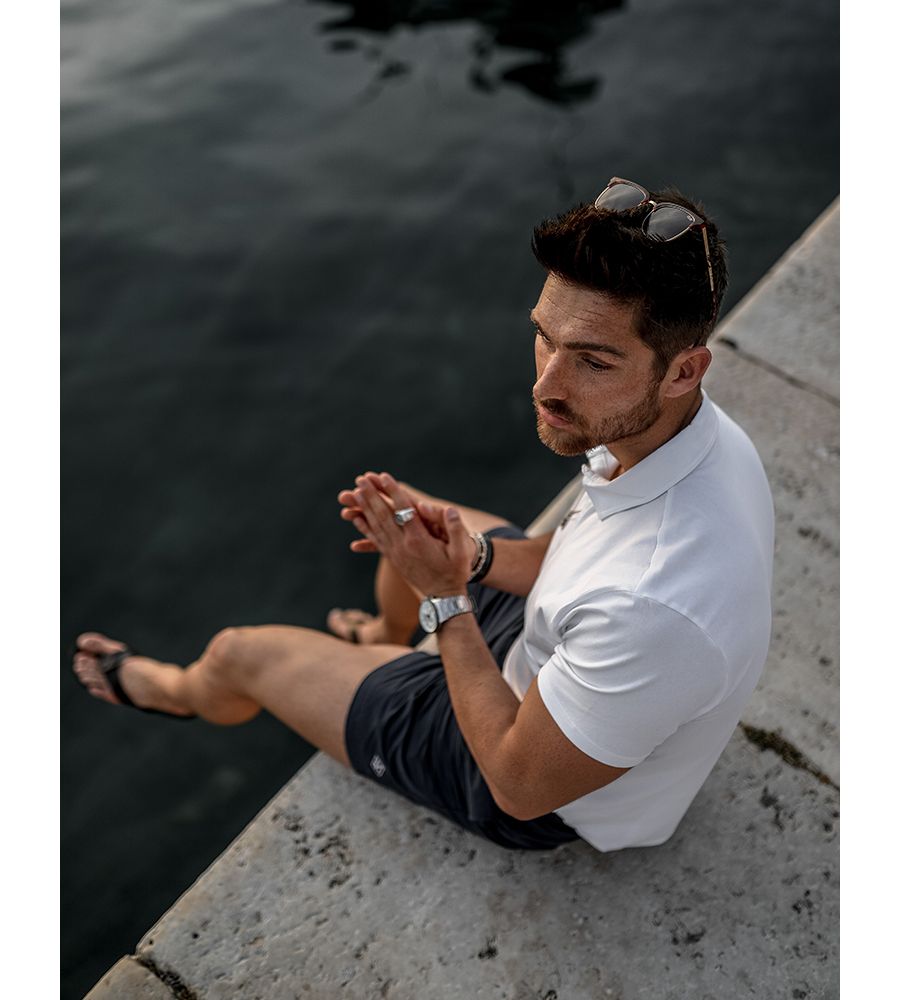 What would be your go-to outfit on a hot summer night to a party?

A bold long sleeve shirt to stand out with a pair of neutral chinos and comfortable loafers. Imagine Cuban or Miami vibes - that's our kinda style for a hot summer night!


What does your beach/pool kit look like?
A big beach towel with room for both of us – nobody likes a sandy towel. Wireless headphones, a book or magazine and the odd ice cold beer too!
Why do you go on holiday?
To see new places, try new things, eat great food, learn about new cultures and take time to ourselves.

What's the best thing about coming home?
Sometimes being out of a routine for so long can get tiring. It's nice to have a break but then use that energy you've regained to hit the ground running and get back to the hustle.