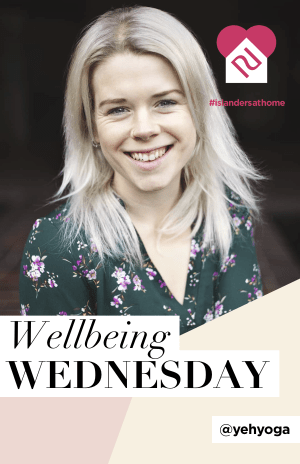 It's week five of lockdown, the weather has taken a turn and we're clocking up the hours spent on sofas and at makeshift desks! It's totally understandable if your mind and body are feeling a bit meh! Here to help make it a big yeh is yogi and all round sunbeam Emily Harding of The Yeh Yoga Co with some top tips and advice. If watching all those yoga timelapses haven't convinced you to start practicing, maybe she will...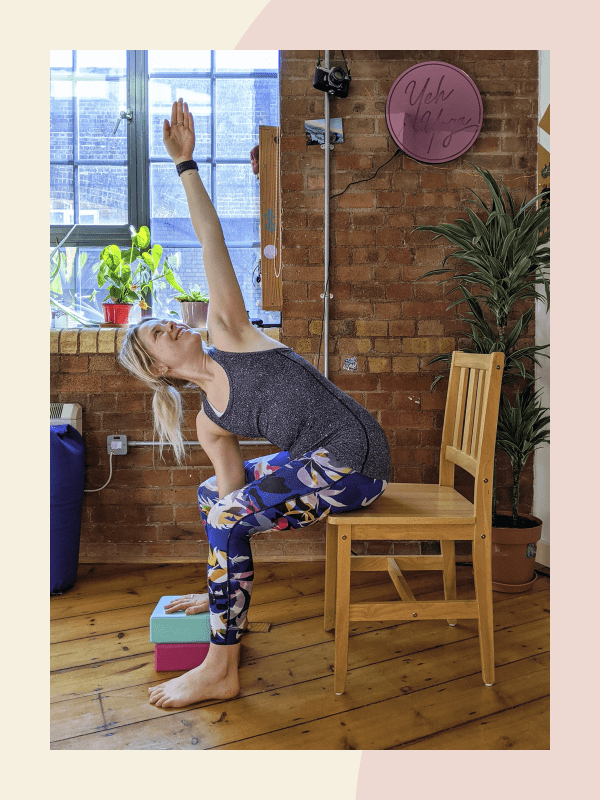 Tell us about yourself
I'm a yogi, skier, wine lover and ex-graphic designer. I used to live and ski in Japan which was my life's dream, but I moved to London four years ago because I fell in love (having only known the guy a month!) Here I am 4 years on, having founded a Yoga biz, The Yeh Yoga Co - we bring yoga and wellbeing into offices and make it accessible and enjoyable for all. I'm on a mission to demystify what yoga is and help people fall in love with it too - it's not about all the gravity defying poses on instagram. In essence, yoga is a very healing and beautiful science that can help us to find joy on the inside without having to rely on external factors.
Why do you love yoga?
It's really helped to calm me down as a person, I'm less impulsive, less hot-headed and have found I'm able to navigate life so much more confidently because I've learnt to really listen to and trust in myself. I also love yoga because it doesn't always have to be so active, this is something I wish more people associated with yoga, it's not all about power; breathing, meditation and being a good person, that's all a yoga practice too!
How can yoga improve our wellbeing in lockdown?
Yoga teaches you to quiet and still your mind; it's about bringing your mind, body and soul into harmony with each other, and in harmony with the world around you. The physical practice gives anyone struggling with overloaded thoughts or restlessness an opportunity to focus on one thing only, taking the mind away from it's tiring habit of being everywhere at once. Yoga, in all its forms, can help you to feel gratitude for what you already have, and give you the mental strength and resilience to roll with the punches and not let them overly affect your mood too much. Beyond that, yoga can also help to keep your body moving, supple and strong.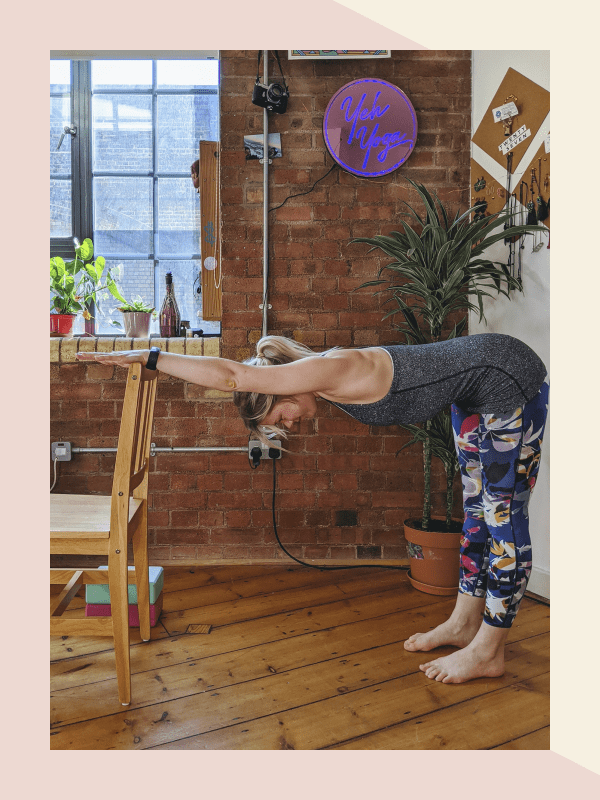 How can beginners start their yoga journey at home, is it safe?
Absolutely! There's plenty of great videos for beginners out there to follow or ask friends for recommendations of a good teacher and book a private 1-2-1 zoom class. A teacher can help you build good habits straight away and learn the safest alignment for your body. If you have any major injuries or health conditions, I'd reach out to them beforehand to let them know. Beginners should definitely look up Yoga with Adriene on Youtube, she honestly changed my life, I started teaching because of her! Or I'd love to help with a private class too! My top tip for beginners, pick the right video for your experience level, even if you are naturally fit and flexible, it's best to start slow and be mindful and careful.
What are the best movements to do if you've been spending long hours at temporary 'at home' desks?
Take movement breaks, think of them as movement snacks! Get up and move throughout the day, every hour at least. Great poses to help can be done from the chair. Some chair-based cat-cows can loosen the shoulders and expand the chest, to try and stop us from hunching forward so much. Chair pigeon as well, folding over one leg, to help awaken the glutes that have got tight and lazy from sitting all day. I also really recommend standing behind your chair, extending your arms out strong and placing your hands on the back of the chair then letting your chest drop down between your arms. This is such a yummy movement to open the chest and release tension. If you're hopping onto a mat, I recommend backbends (particularly any pose targeting the thoracic spine) to reverse the slouching (think laying down with a block underneath your shoulder blades), neck releases, and also shoulder rolls - laying on the floor with one arm perpendicular and then carefully rolling towards it to release shoulders and chest. Prop with a cushion under head if needed, it feels divine!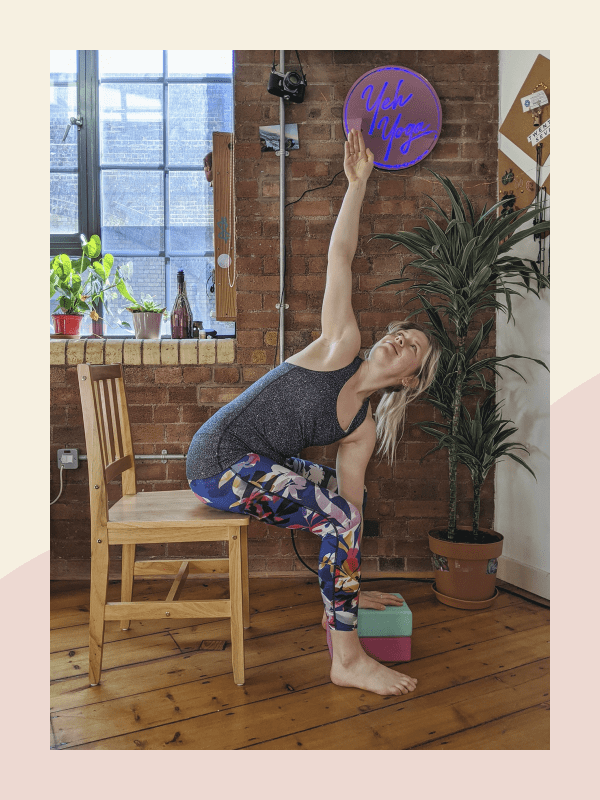 Do you have any tips for people feeling more anxious at this time?
Try to ease off the comparisons - I've personally found being on instagram quite tough. Anxiety comes from not being sure about an outcome or the future, and our anxieties can be heightened exponentially if we find ourselves comparing our own imagined futures to those of people we do and don't know online. We will always imagine the best for them, and the worst for us, so I'd say I know it's hard, but just allow yourself to unplug a bit more at this time. Everyone is having a different and unique experience, each with their own unique ups and downs! If you find yourself feeling really anxious, I recommend a type of pranayama called Humming Bee breath (bhramari breath) which can really help soothe your head and mind - it uses soothing self-produced vibrations to give us focus and relax. Finally - THIS WILL NOT LAST. Nothing is forever, including this pandemic. It will end, although we don't know when. Everything comes to an end one way or another, I always take such comfort in that.
What are you most looking forward to?
Hugging and squeezing my family and friends. Going out for dinner (pls god no more washing up). Seeing a part of London that isn't right by my house. In fact, just getting out of London full stop. God I can't wait for a summer holiday somewhere relaxing that I can head to for a fortnight with my boyfriend.