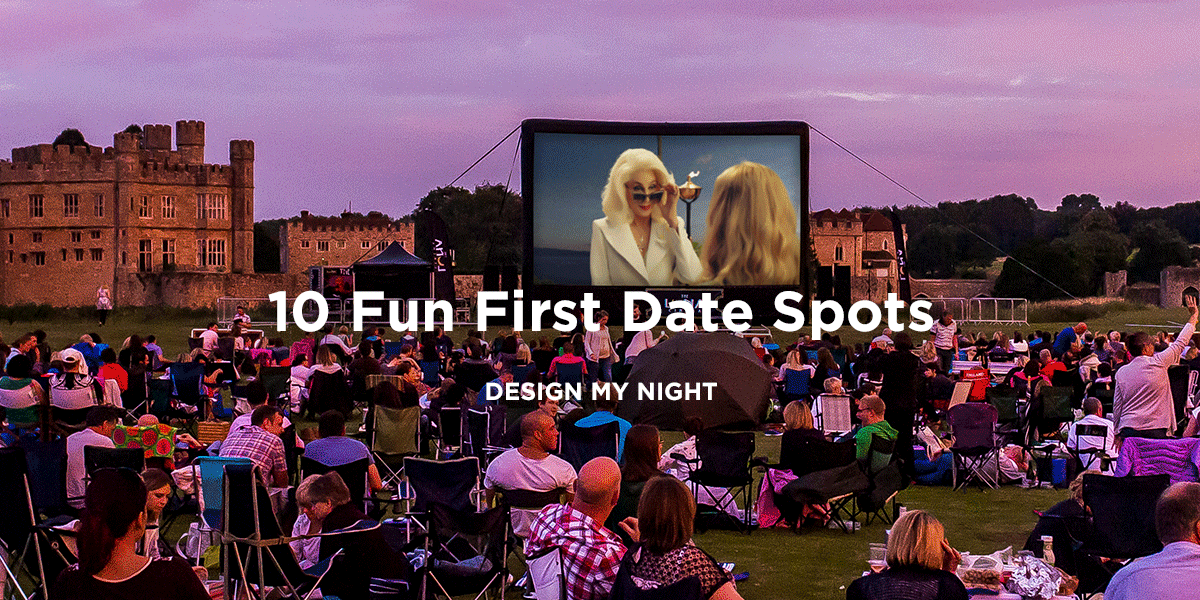 Finding the perfect outfit, responding to the grilling from your besties, praying you don't say the wrong thing…when it comes to dating, you have enough to worry about. That's why we got in touch with DesignMyNight to give us their favourite first date spots, up and down the country. From watching movies underneath a star-filled sky, toasting marshmallows at a secret rooftop and dining (very casually) in a spaceship. They done good…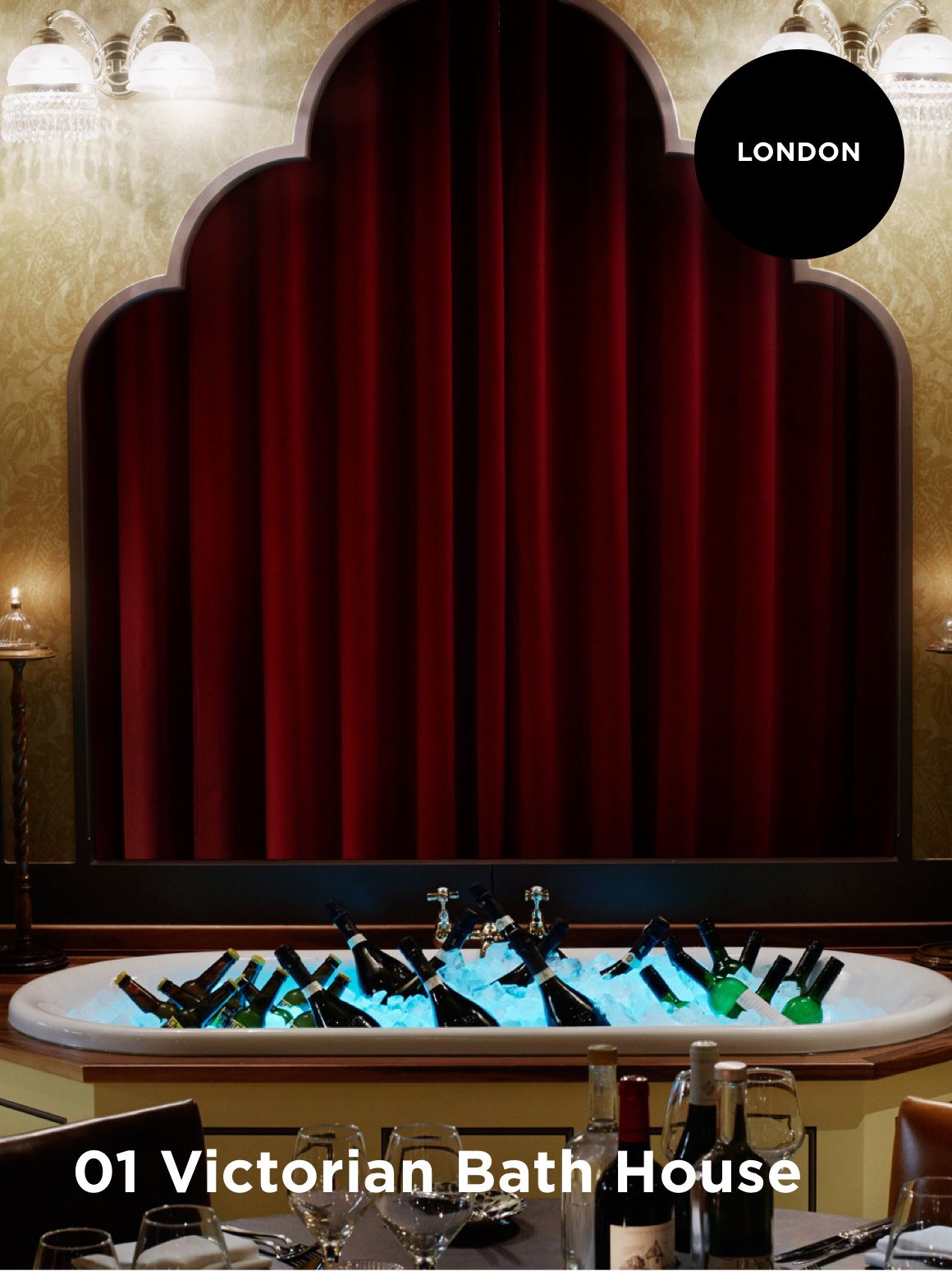 If you're looking for a first date to remember, get familiar with Victorian Bath House. A bar that dates back to the 1800s, it's only open to the public on Fridays. You might need to make 'an appointment' to gain entry but trust us when we say it's more than worth the wait. They have cosy candle-lit tables for two, velvet furnishings and a gigantic bathtub filled with bottles of bubbly. They infuse their own spirits too, so you and your date can experiment with anything from blue cheese gin to a strong-talking peanut butter Old Fashioned.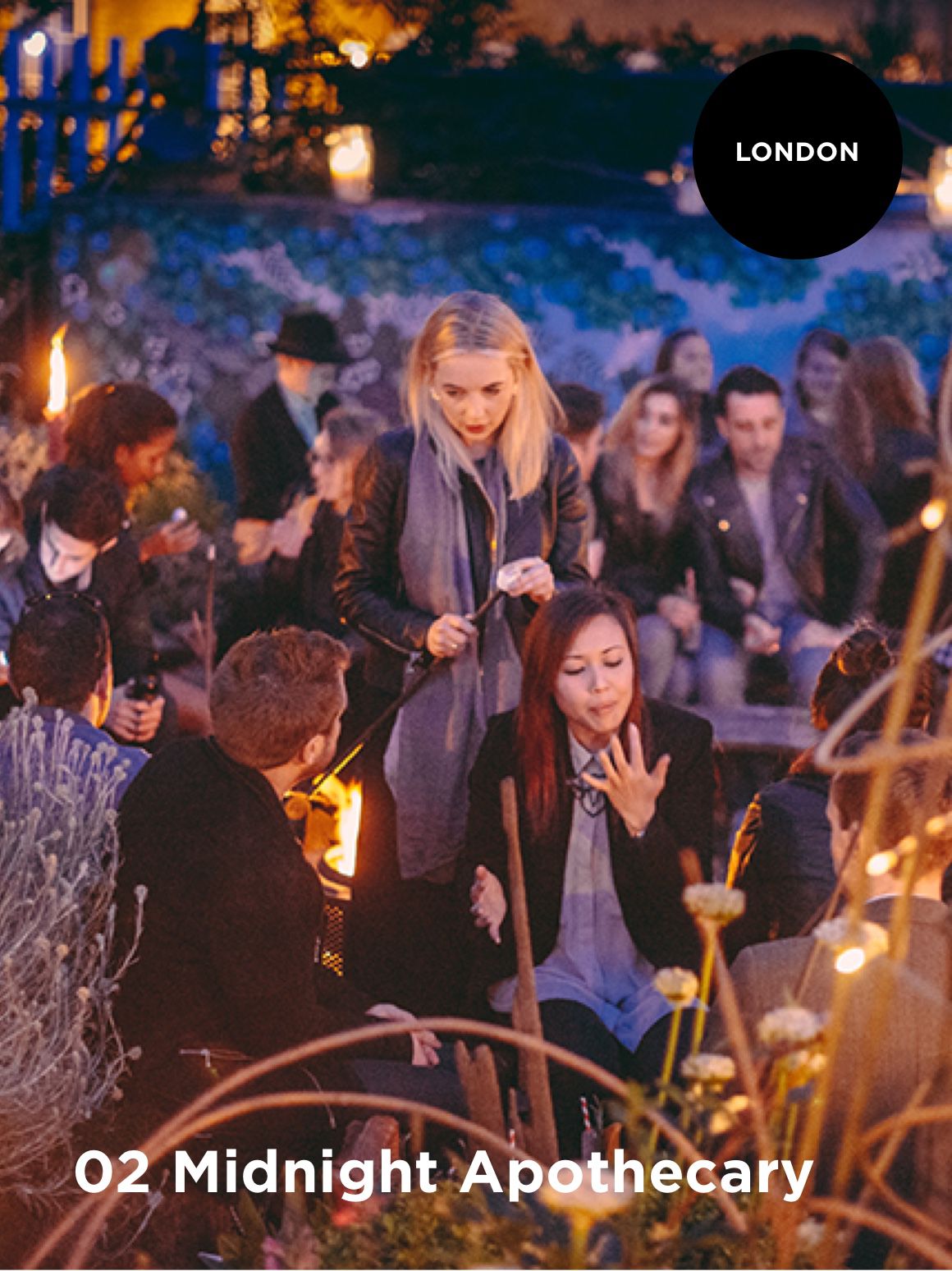 You don't need us to tell you this - but date night can be £££. If you're trying to watch the pennies without compromising on any of the romance, make eyes at Midnight Apothecary. This secret rooftop garden was recently voted the 7th most sustainable bar in the world and it's probably got more charm than your potential suitor. If things are going well and you're not busy stargazing, you can always cosy up by the campfire together and toast marshmallows.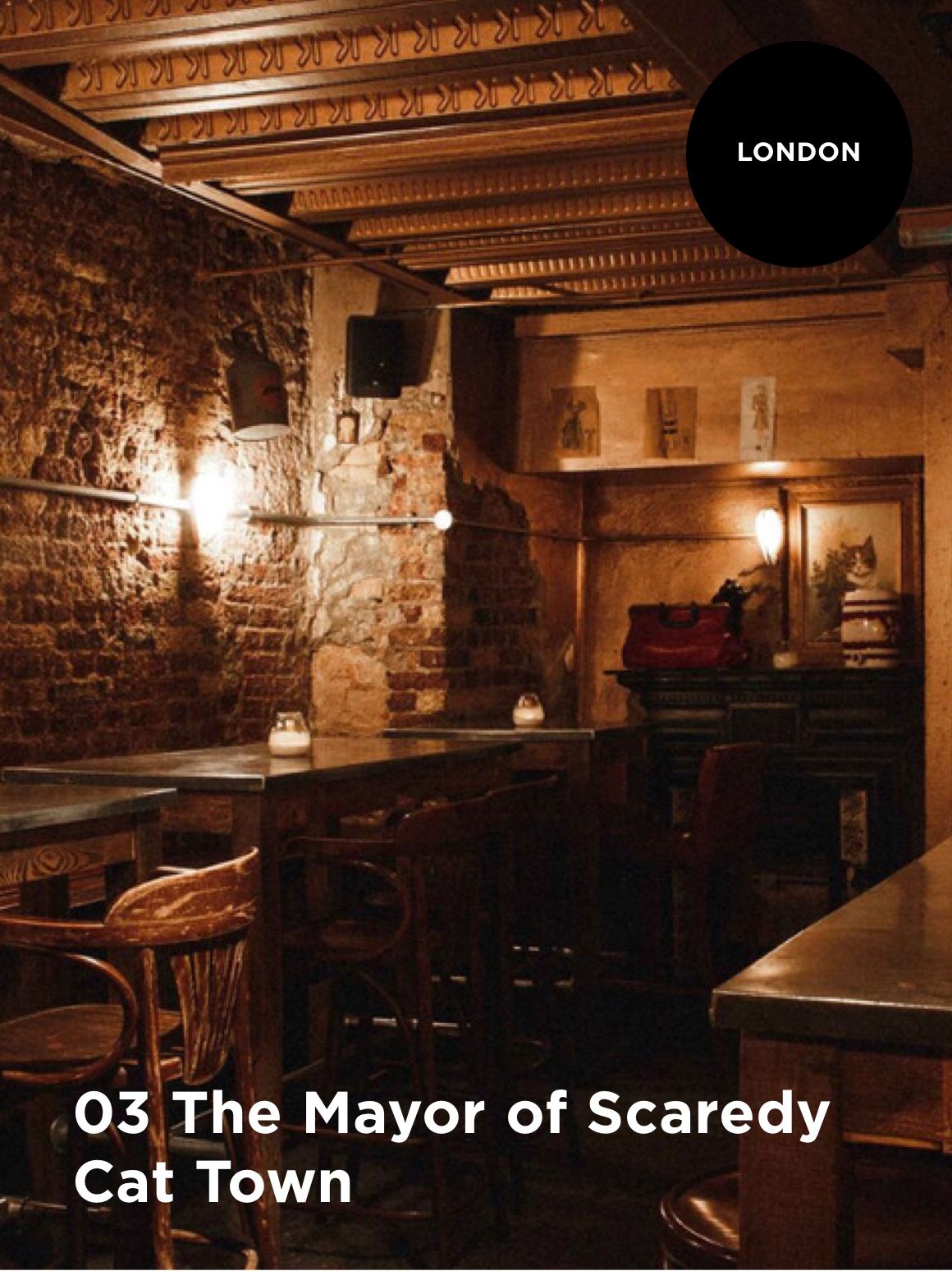 A lot like dating, finding The Mayor of Scaredy Cat Town is anything but straightforward. This cocktail bar is hidden behind a retro SMEG fridge, and you need to know the secret password before you're granted entry. Cool, right? With insane cocktails, Bloody Mary fans are in for a real treat as this joint does one of the best in London. A sure way to get the conversation flowing, make sure you book a table in advance.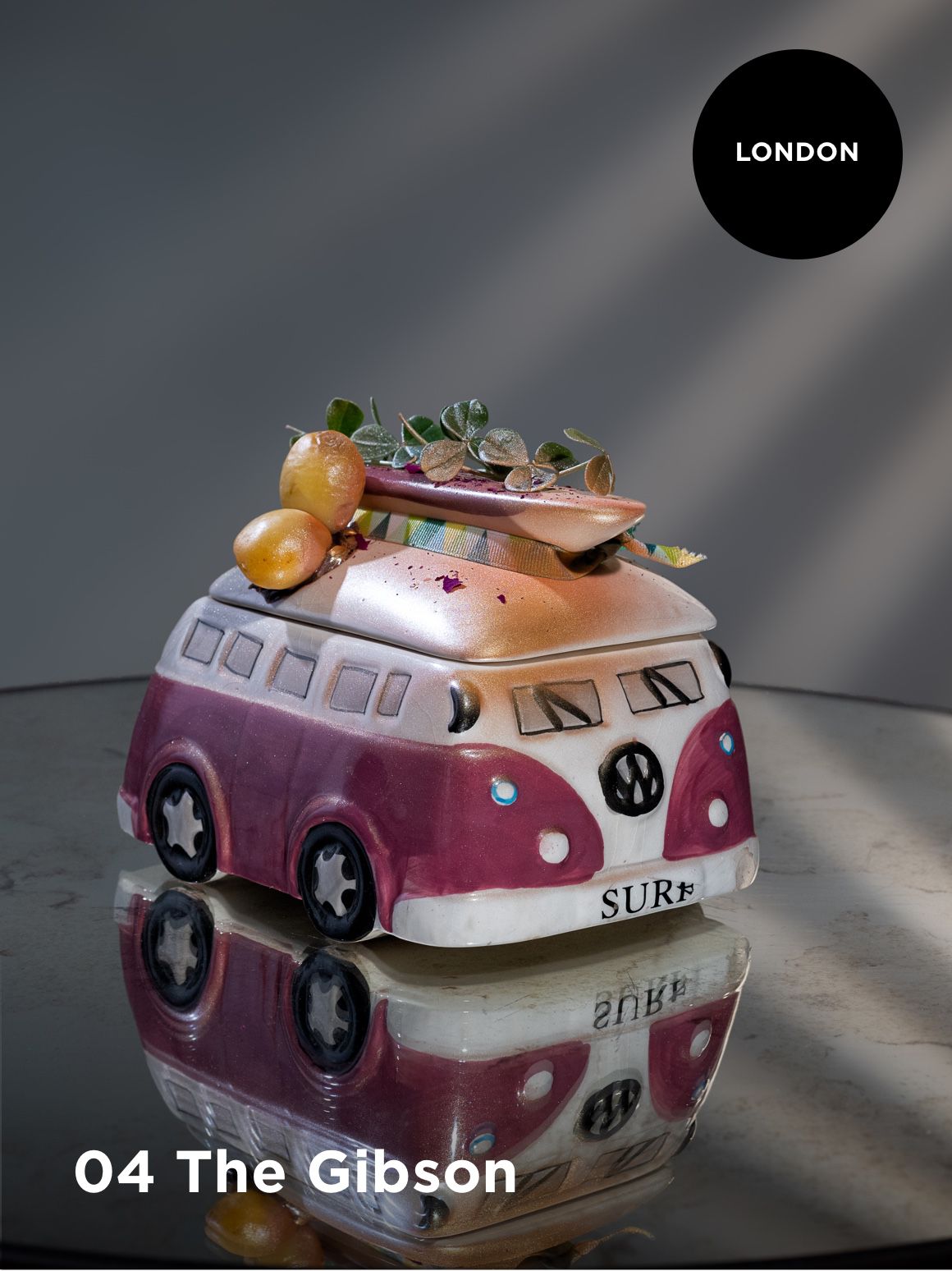 Picking a place for date night can be just as distressing as deciding what you're going to wear, but The Gibson is a great shout for that first initial meeting. Super cute, with a handful of tables and a menu of cocktails that are just as theatrical as a West End show. You'll be drinking from light bulbs and wellington boots, with one drink that comes topped with candy floss if you find your company isn't as sweet as you'd hoped.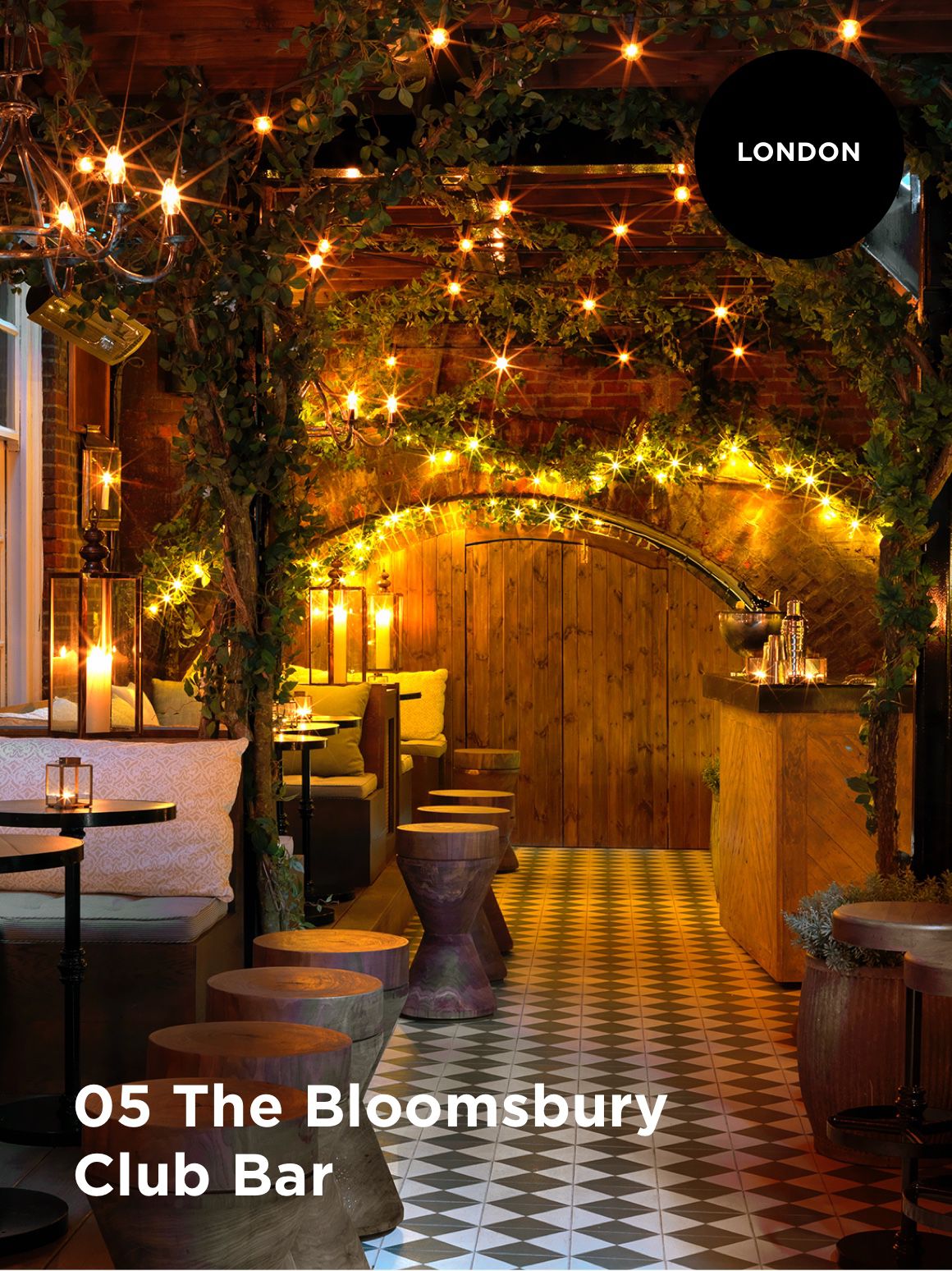 We don't mean to be dramatic, but we're 100% convinced that The Bloomsbury Club Bar was made for first dates. The cocktail menu is inspired by a very special deck of tarot cards from 1910 (the Bête Noire is served with a huge pink quiff of candy floss), and they have a food menu to help soak up that last unnecessary drink. Get cosy in their fairy-light grotto but don't be too shocked when you're both left running for the last tube home.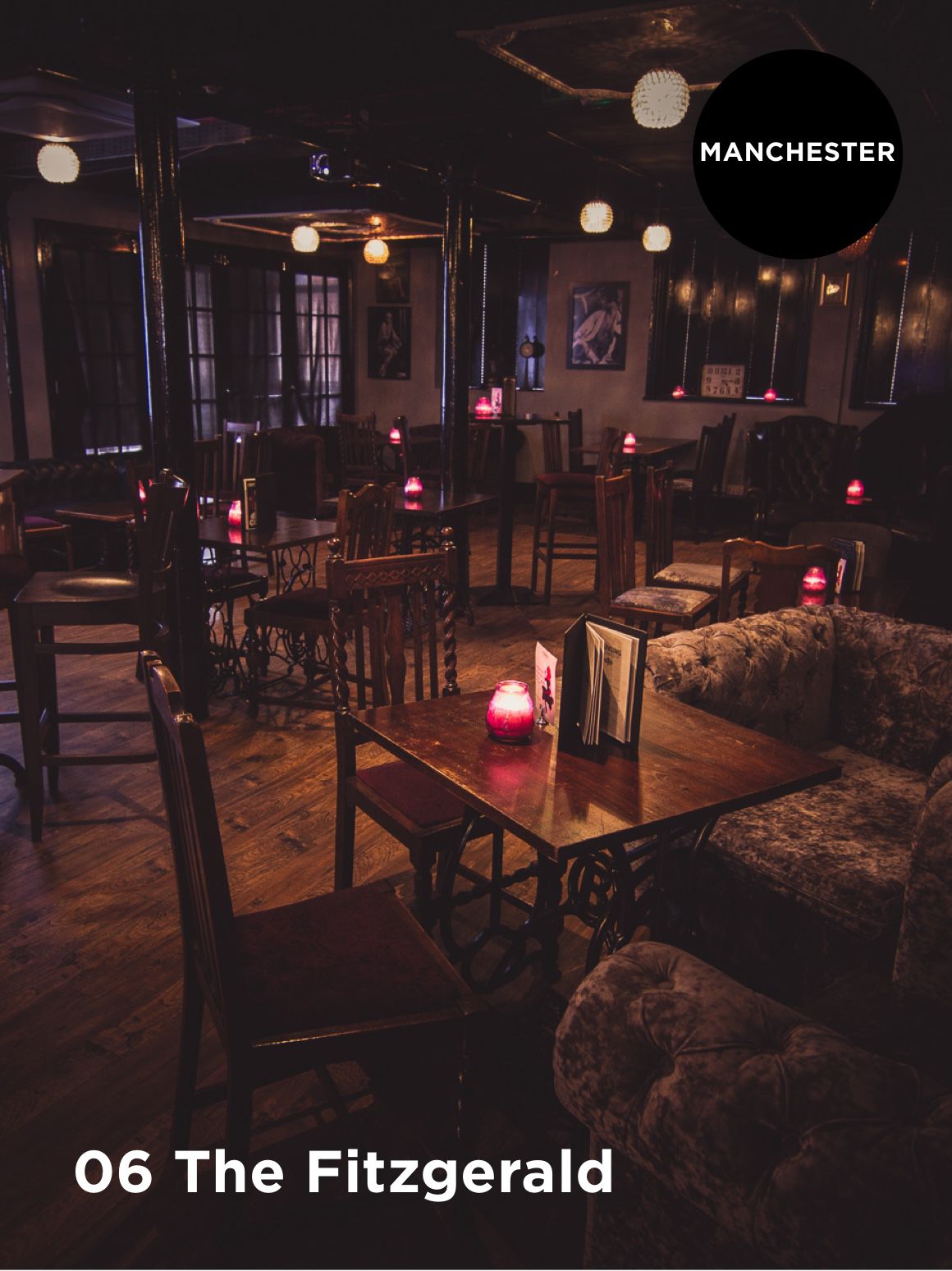 The Fitzgerald is an atmospheric speakeasy that channels the secret boozers of New York City, so if you're looking for a date night with a difference - this is it. This joint hosts live jazz every Thursday and they have a menu that plays around with smoke and scents, so you'll both be tricked into thinking it's the roaring 20s.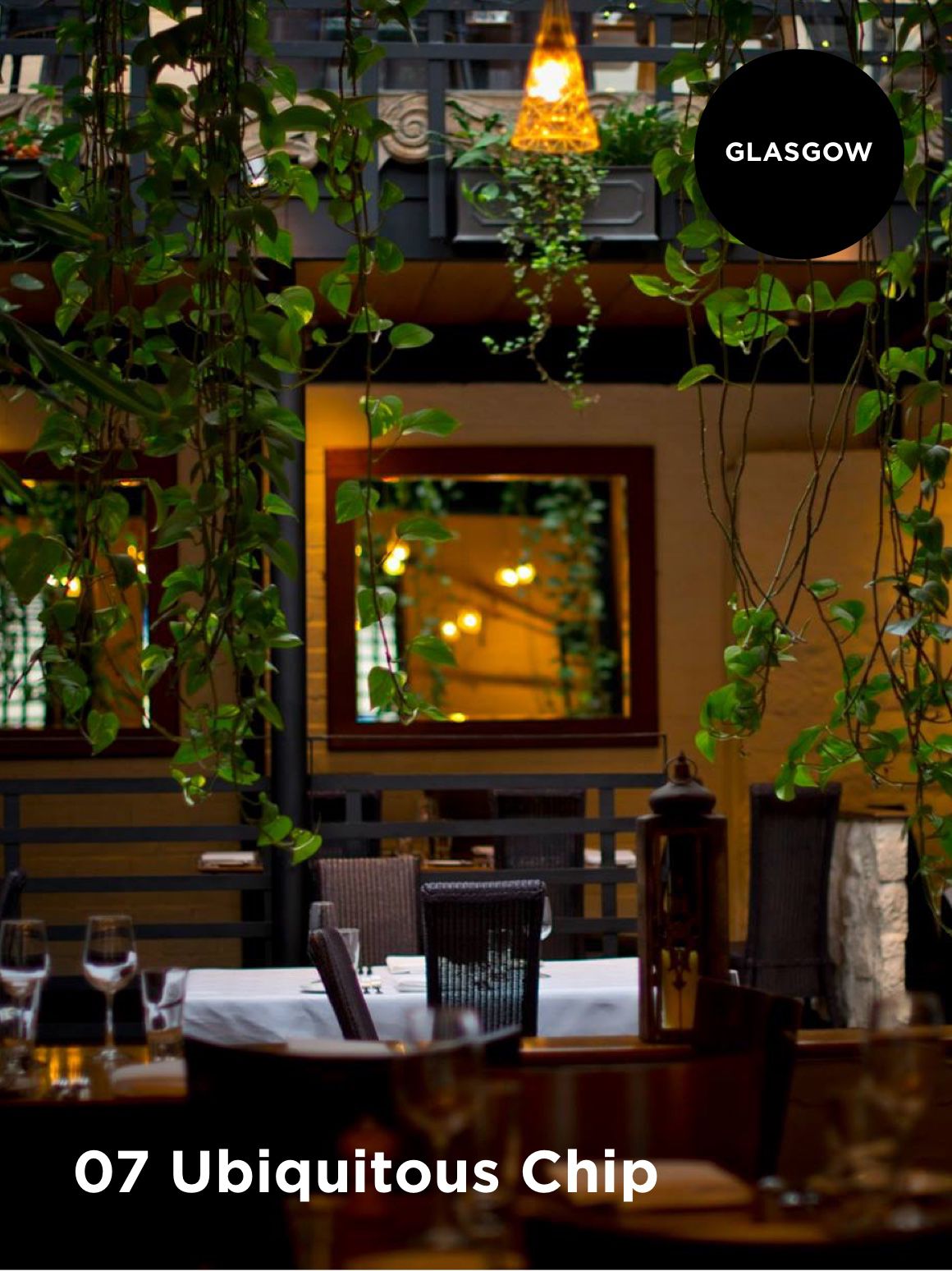 'Yes, we met in Scotland's smallest pub'. That's the story you could be telling your grandchildren if you decide to mark your first date at Ubiquitous Chip. That's not all this wondrous watering hole has to offer. It has a roof terrace that resembles a rainforest, and a menu of Scottish-inspired small plates. Sophisticated and romantic in all the right ways? You know it.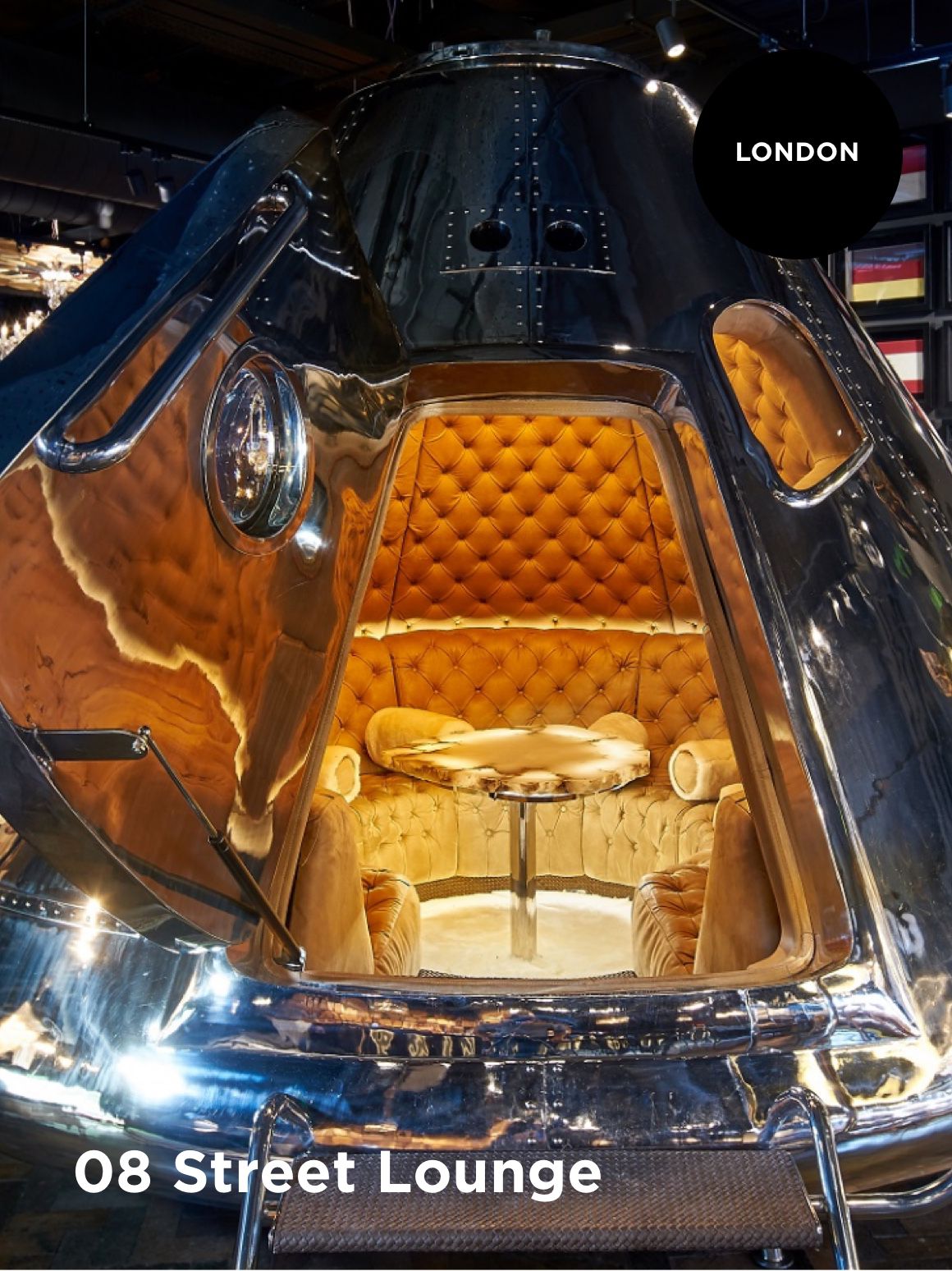 You've been on every first date imaginable (drinks in your local, an awkward family reunion… The Vue), but have you been to Street Lounge? This dining experience will see you drinking and eating in a life-sized space capsule. An evening that's out of this world? Quite possibly. You'll both get a complimentary cocktail upon arrival and tiers of tasty bites, from truffle arancini balls to a boozy gin and tonic sorbet.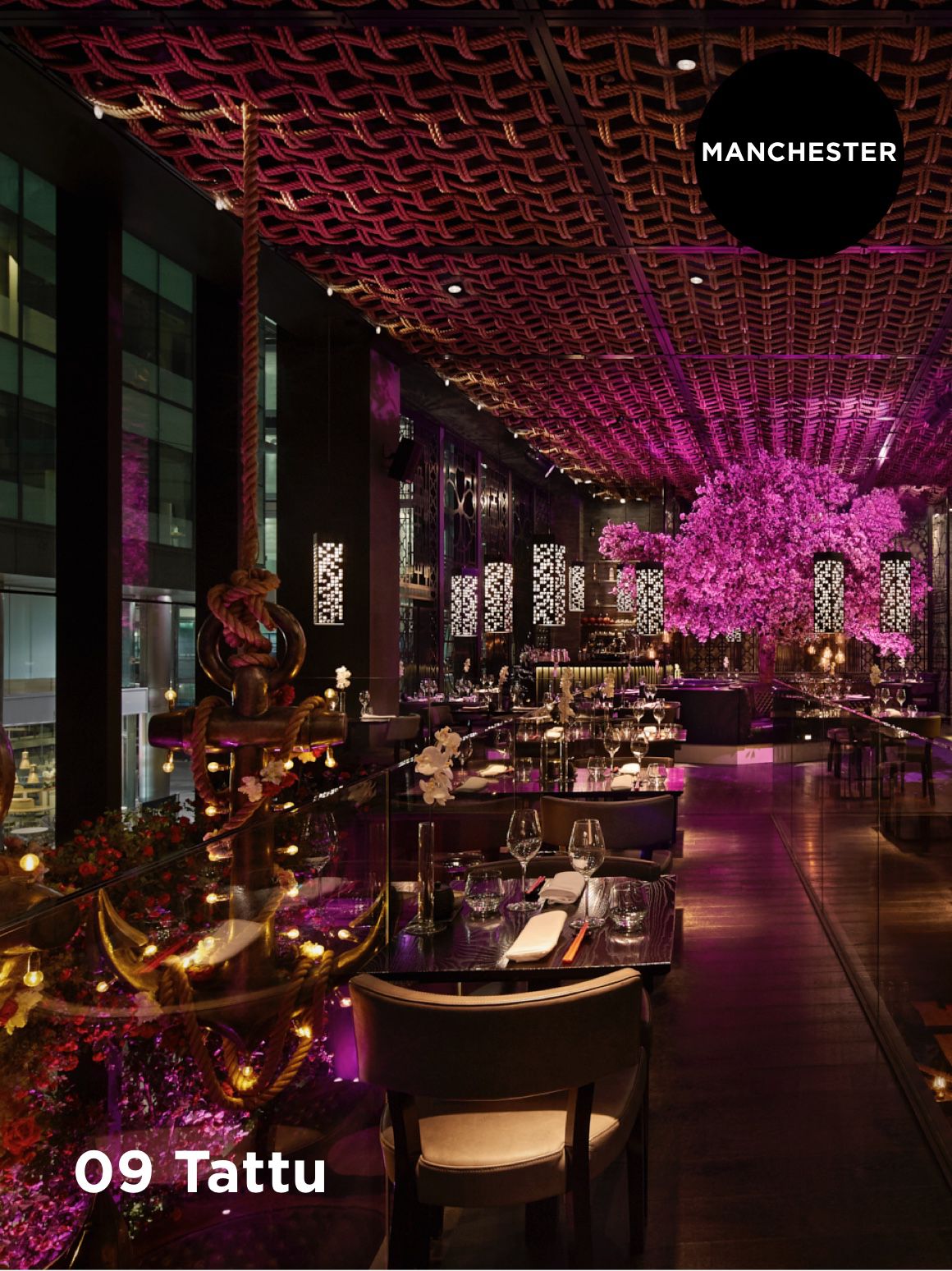 As the saying goes, sharing is caring. Tattu is a beautiful restaurant in Manchester and while they might have a jaw-dropping cherry bloom tree that spans the entire restaurant, they have a sharing menu that's just as impressive as their decor. Baskets of steamed dim sum, crispy duck spring rolls and dessert wontons are the name of the game, just prepare to put up a fight with your chopsticks.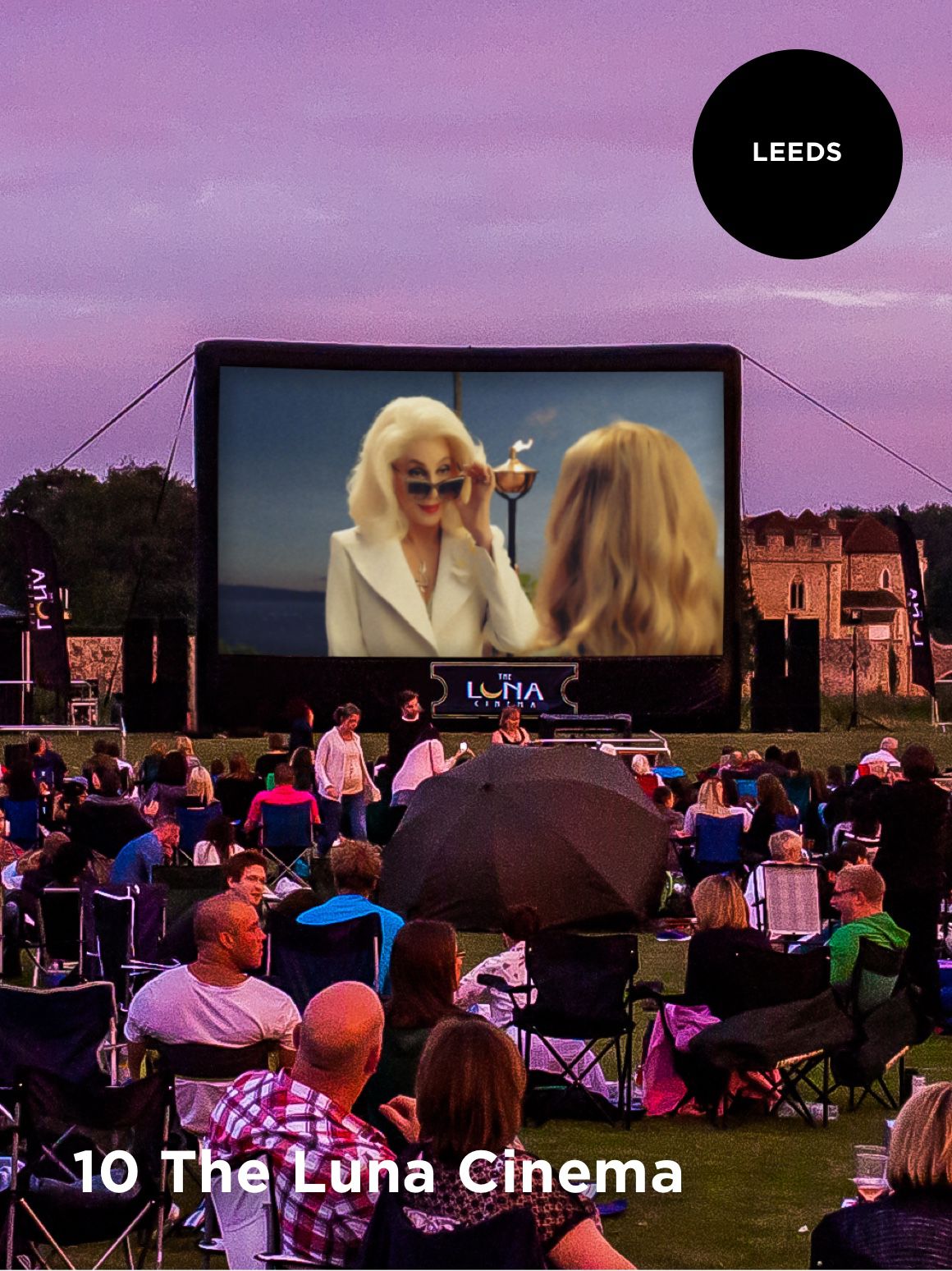 Take a chance on the weather like you did your date and make the Luna Cinema your first official meeting. This travelling cinema is popping up in Leeds to screen some mega hits like Bohemian Rhapsody and Pretty Woman, and it's got 'romantic' plastered all over it. Snuggle underneath warm blankets, grab a box of popcorn and toast to your starry evening in style.
For more information on ideas for date night in London and across the UK, visit DesignMyNight and follow them on Instagram and Facebook; @DesignMyNight.