We've teamed up with Breast Cancer Now and influencers and friends of RI, Tia Ward and Simran Randhawa to present our Fashion Targets Breast Cancer collection. This year, not only are we making a stand against breast cancer, but we're making a statement through style too.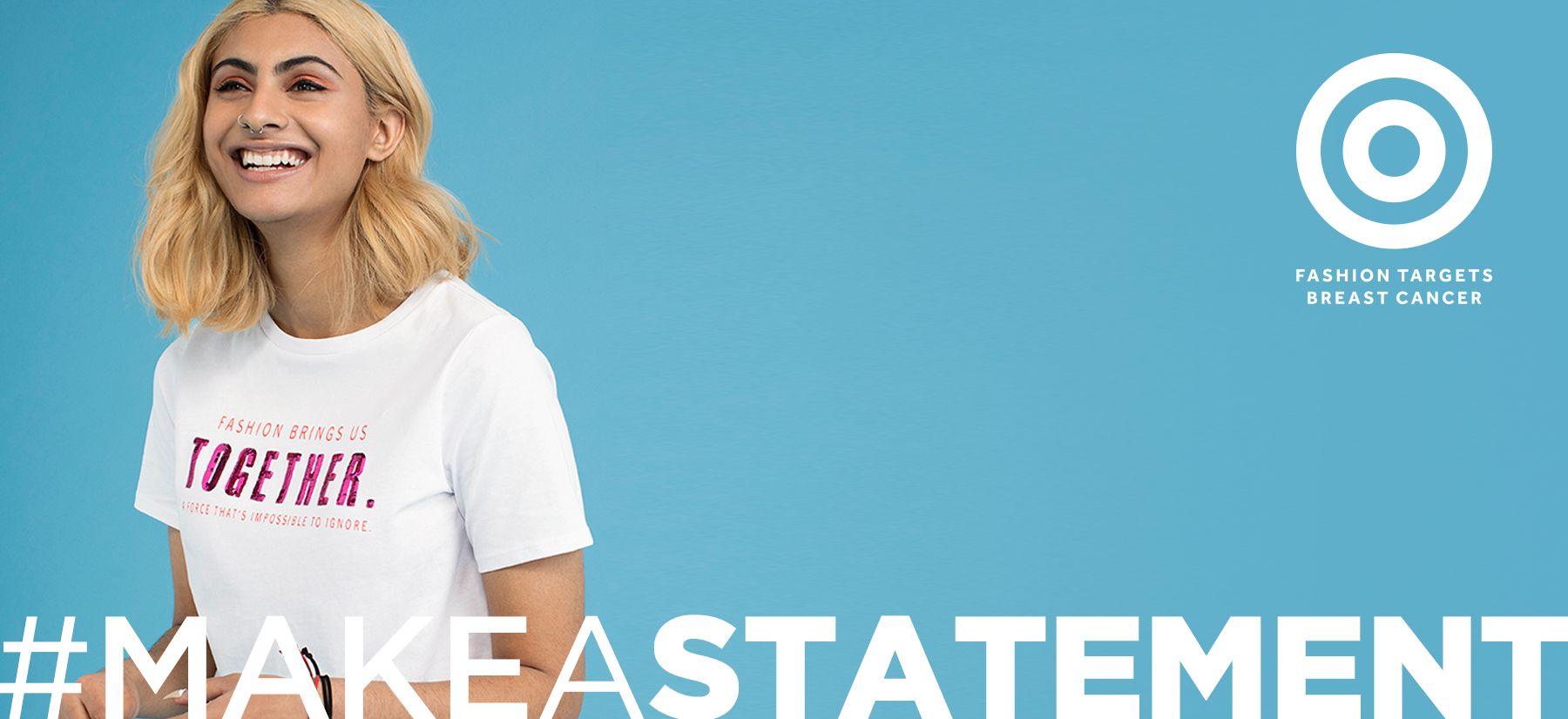 Breast cancer is the most common cancer amongst women in the UK: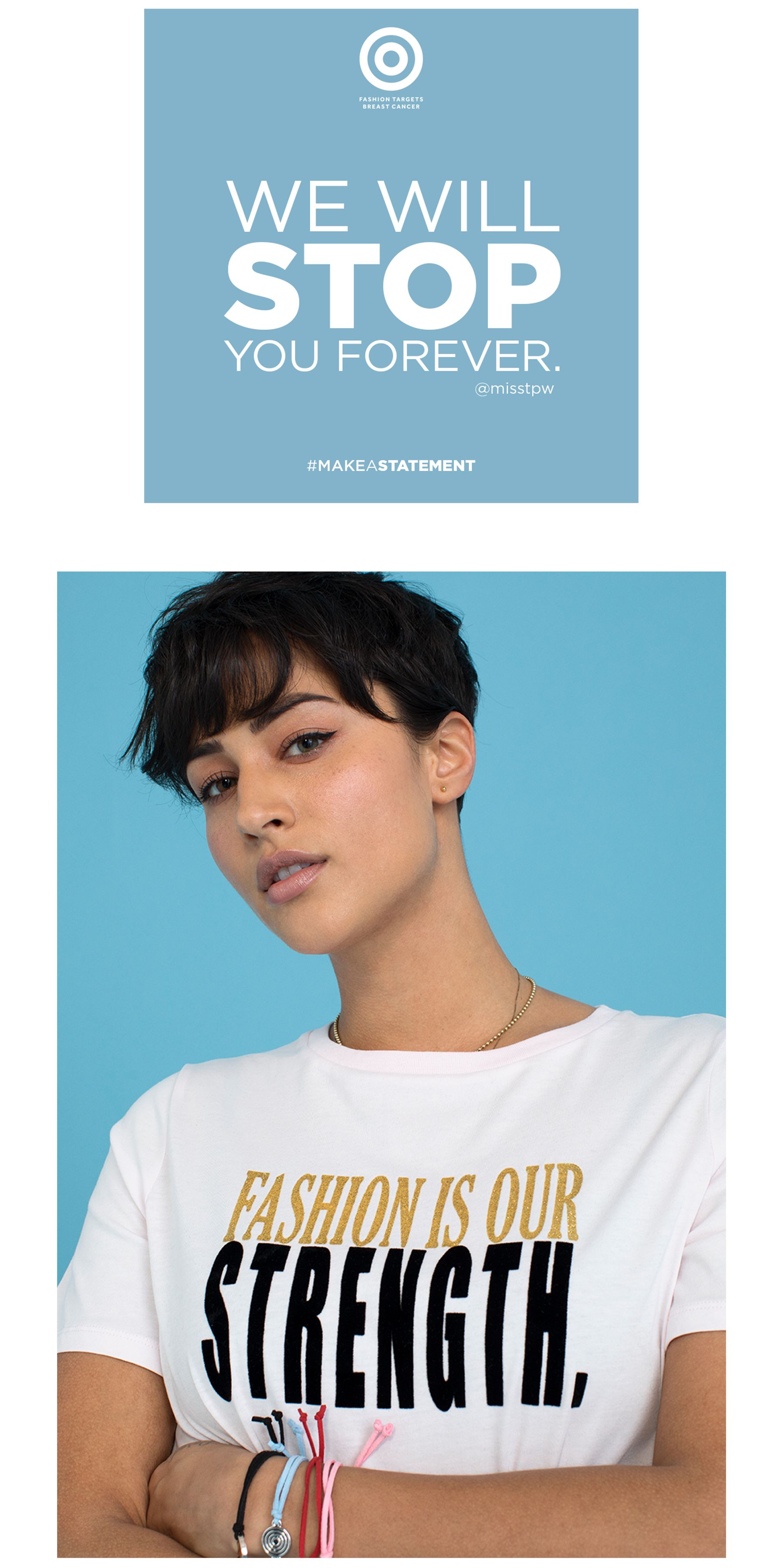 "A couple of women in my family have suffered from the disease so I know how devastating this disease can be"
– Tia Ward
Breast Cancer Now believes that if we act now, by 2050, anyone who develops breast cancer will live – and live well.
Fashion has the power to save lives; it brings us together and is a force against breast cancer that's impossible to ignore. So we're giving 30% of sales from the Fashion Targets Breast Cancer range to Breast Cancer Now.
"It's important to me to show that fashion can be a force of good and bring people together and this campaign does exactly that." – Simran Randhawa

The exclusive collection includes two slogan breast cancer awareness t-shirts and white skinny jeans, and we'll also be donating all profits from each bracelet we sell.
Our history with Breast Cancer Now…
We're delighted to be working with the Fashion Targets Breast Cancer breast cancer charity again. For 22 years, we've been supporting the campaign and have raised almost £2.8 million for Breast Cancer Now's lifesaving research and breast cancer support.