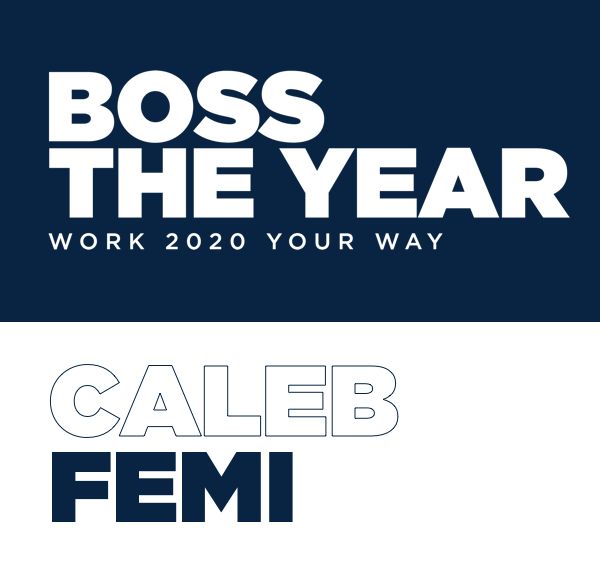 We kick off our exclusive Boss The Year series with some powerful words of wisdom from multidisciplinary creative, Caleb Femi. Having discovered a deep infinity with poetry at a young age, the former young people's laureate for London is preparing to release his first book. Quite possibly one of the nicest and most inspirational dudes we've met, we talked to Caleb about poetry, passion projects and his pet cat Dennis...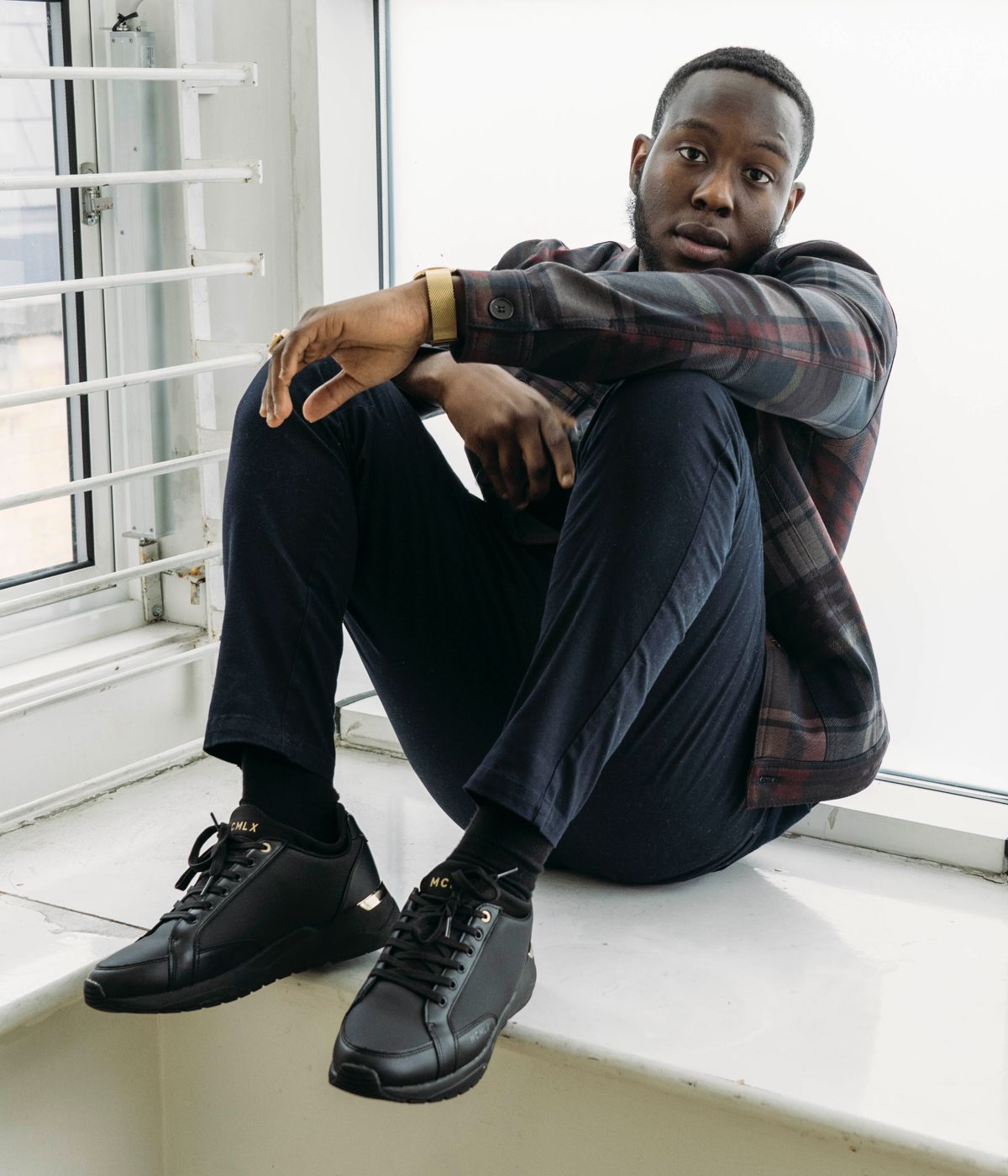 How did you begin 2020?
I started 2020 with my brother because he's going to Hong Kong, but then I've got this streak going on where I went to the gym every day of the holidays and New Year's Day was the final day of that streak. So it was that, family and trying to start the year on a good footing in terms of physical wellbeing and what not. It was quite unspectacular, but then I like it like that, it gives me a minute to breathe.
Did you make any resolutions or set any intentions?
I don't really go into the year with any resolutions, because I used to be a teacher, the start of the year still kind of feels like it's in September. So January ends up not really being as significant to me, but I always take every opportunity available to set resolutions. In January it's more about reviewing and see how I'm doing so far.
Tell us a little more about you & what you do?
I'm a multidisciplinary artist, I'm a writer, I write poetry, screenplays, and novels generally. But I'm also a filmmaker, so I like to combine music with poetry and short films. I just like to express myself. I also do live installations and immersive experiences. I've got this thing called SLOG which is an immersive experience and basically I hire a bus and I put people on it and don't tell them where they are going, I just give them an experience and then drop them back at the end of it.
That sounds great and also a bit scary…

Yeah it is scary, especially after the whole Fyre festival thing!
Did you ever imagine you'd turn your creativity into a career?

Absolutely not! I didn't think there was space to do something as niche as I'm doing and then also make a living out of it. I just thought this was something that I was going to have to do as a hobby on the side and then I would have my main job that supported me financially. And then, when life started looking more and more like this, I still didn't believe it, I thought it would maybe last for a year them everyone would just get over it. I still feel like that every once in a while , when it's a bit quiet, like maybe my time is up. I honestly never thought this is what I'd be doing now.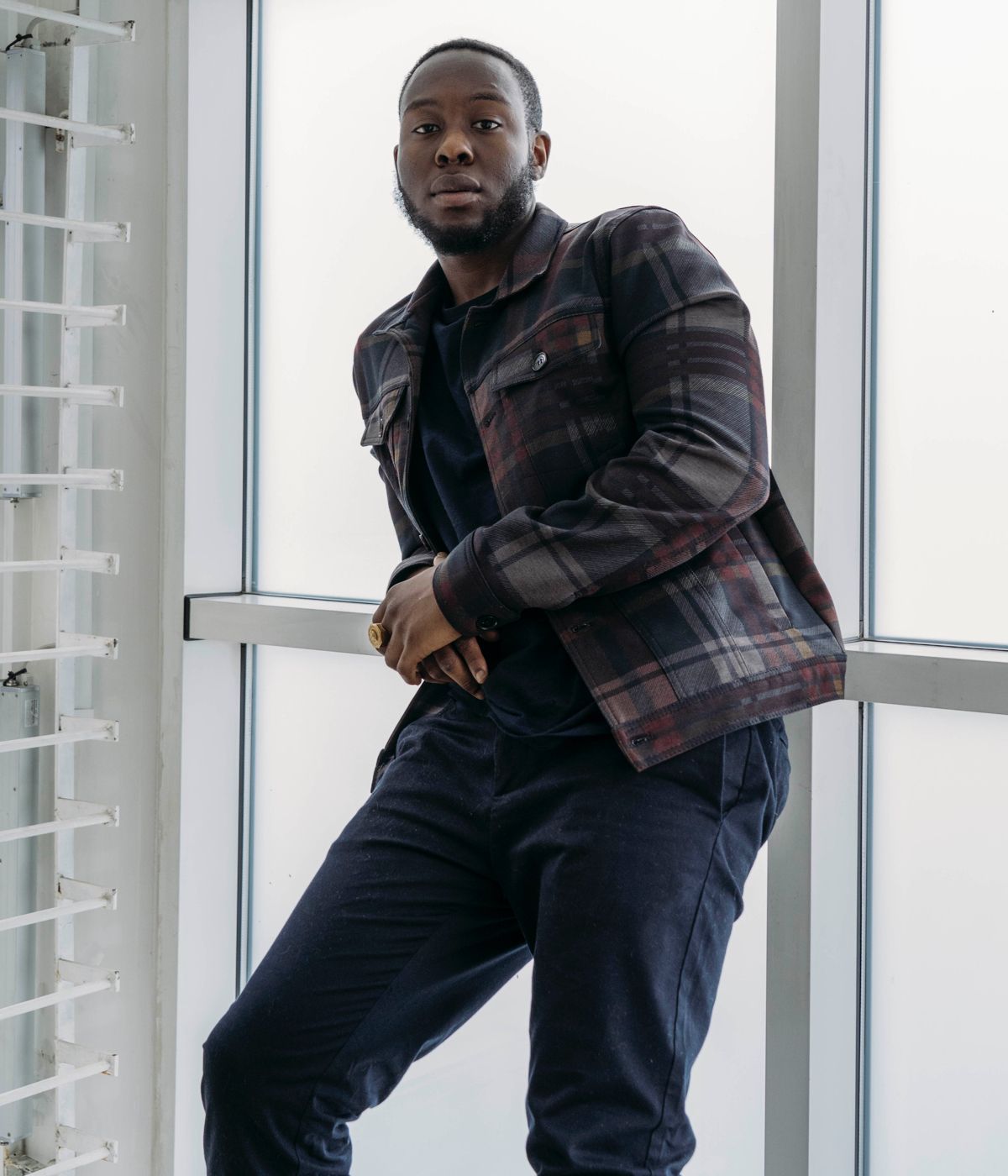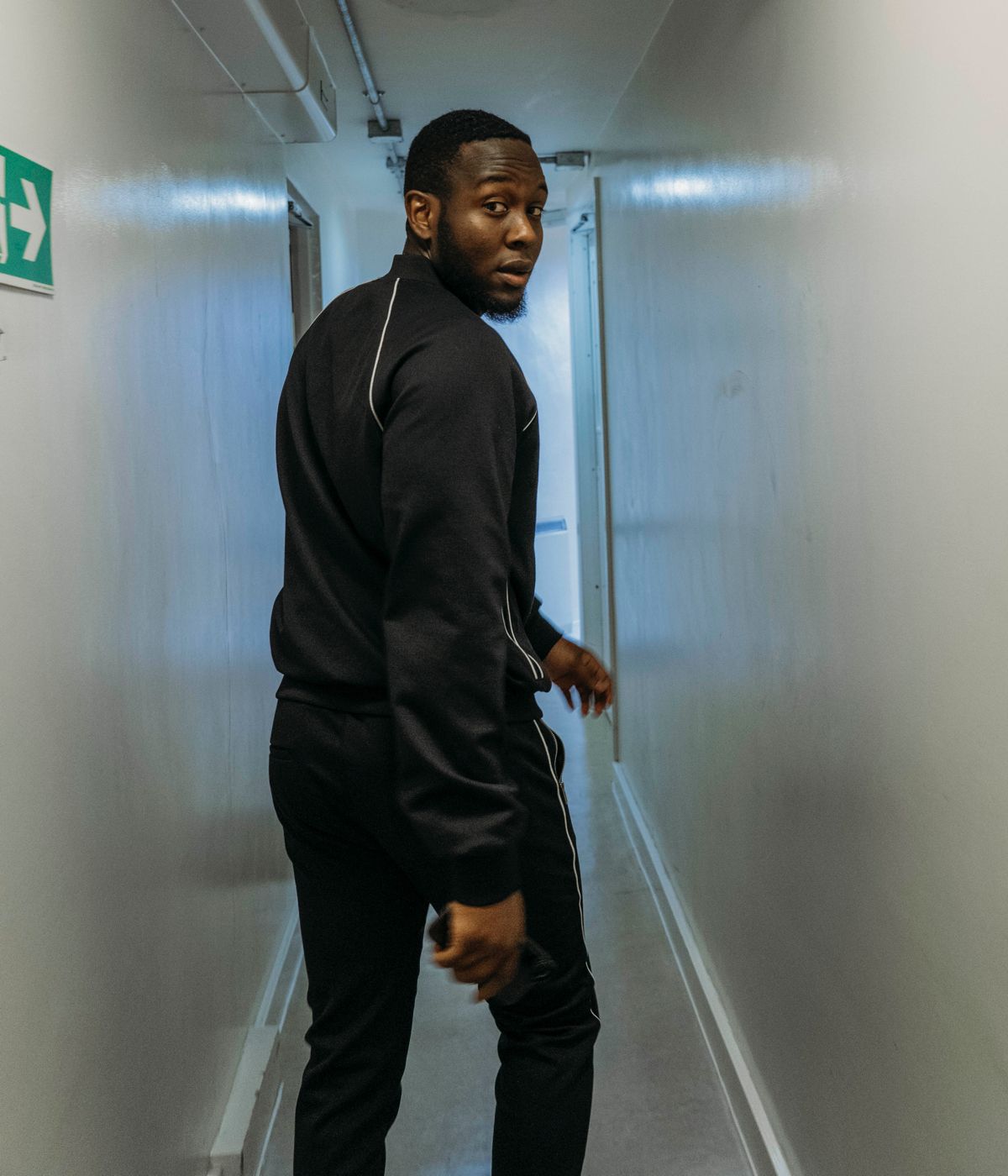 What would be your advice for someone who wants to make a living from their creativity?
My advice is just all about authenticity really. More than anything else, you need to trust that you are enough and are valid enough to grab people's attention. That and genuine hard work. In the creative industry, a lot of the time it's who you know and who can help you develop as an artist. It's important to build a community around you. Don't be afraid to message people and ask questions or to meet up. It's not just to help you develop but help you understand what's possible and for general morale. Only another creative can understand those struggles you're going through when things are looking down.
How did you discover a love of poetry?
I think my earliest understanding that words are power, was through music. I remember listening, when I was ten, I think, to the Streets, listening to that and really paying attention to the lyrics. Then I remember listening to Oasis and really engaging with what they were saying, even though I didn't have a clue about life in Manchester. It was just interesting and really profound for me to see people giving their view of the world, in the way that they did. Later on it was like teachers who helped me and saw that there was something there. I think I was sixteen and really in trouble at school but there was one English teacher who noticed that I had a way with words and wanted to encourage me to develop that further, that teacher showed me more writing and more poetry and improved my palette.

What was it about poetry over music that really got you?
Poetry helped me make sense of the world and a lot of the things I was feeling. Especially when you're young and you're trying to make sense of some really important experiences, such as love and grief. As much as the music is a great vehicle to explore those things, I think that poetry in its pure essence, was speaking to me directly.
How has your craft defined you?
It defines me because I directly put myself, my life and personal experience into it. When you experience my work, you actually have a pretty solid view into my life and it's alright to kind of feel like you know me, because I put so much honesty and vulnerability into my work. Also, it defines me because it's the reason I wake up every morning, I've been in jobs where I've found every single reason not to get out of bed and this is the one thing that I couldn't wait to get up for.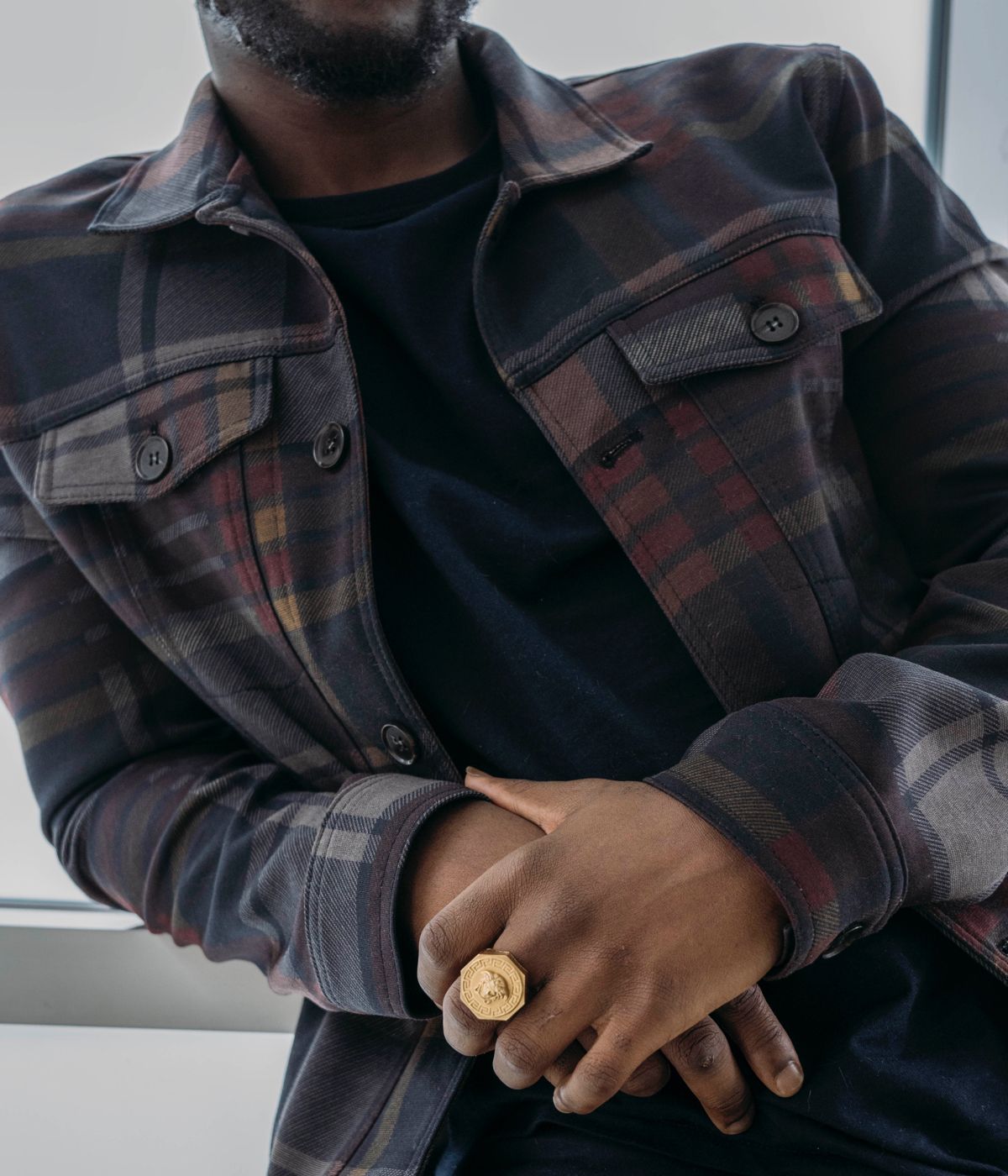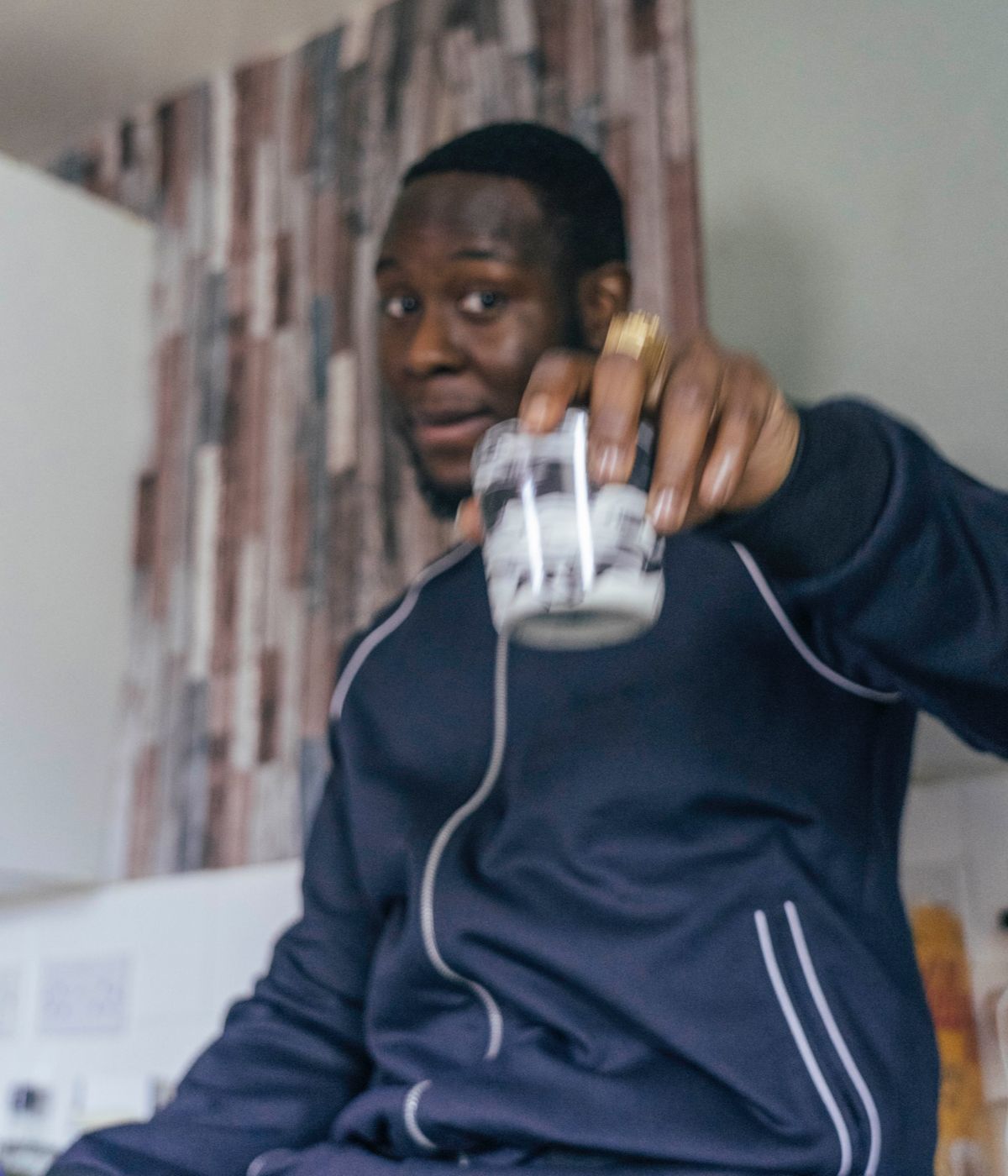 You made it on the Dazed 100 list of the next generation shaping youth culture, congratulations, when you write do you set out to impact change?
It was my first year of being a teacher, when I was just out of uni that for the first time I was being seen as someone who can actually make a change in people's lives. I had students sitting down and looking at me like I knew, like I'm the teacher so I must know everything. Through my poetry and the way a lot of people related to what I was talking about, I realised that I had a responsibility to put more weight behind what I was doing. I mean it's all nice writing poetry, but for it to not actually be doing something, I feel that would be missing an opportunity to help people understand where I've come from and people like me a little bit better.
What do you feel is the most important takeaway from your work?
I think, not to pity, I don't want anyone to read my work and think I'm trying to get pity. I think it's empathy or that sense of humanity. I'm not asking anyone to afford me humanity or grant me that, it's just that there is humanity in this story or community and it's here and it's up to you to appreciate, understand or be aware, if anything. I think most of the time anyway, my work is for people who've had a similar story, who have grown up on council estates. So it's more them and more for them to feel like they have been seen.

What are you most proud of?
A few things really, one of them is getting a cat, that was one of the biggest things because I don't have kids or anything like that and I've always been apprehensive of looking after anyone that wasn't me. But, also I was really proud when I was the young people's laureate, because I didn't think that it was possible, especially following some of the others like Warsan Shire. I just felt that it was a huge role to come into. I'm very proud of everything I was able to do within that time.
Tell us what your cat is called for a namecheck…
My cat is called Dennis Adeyemi, it's a strong name. I like names that are human being names for animals. She's a female but originally I was going to get a male. I saw her and she was the runt of the litter and I knew she'd have a more difficult time finding a home. So, I took her on and stuck with the first name I chose.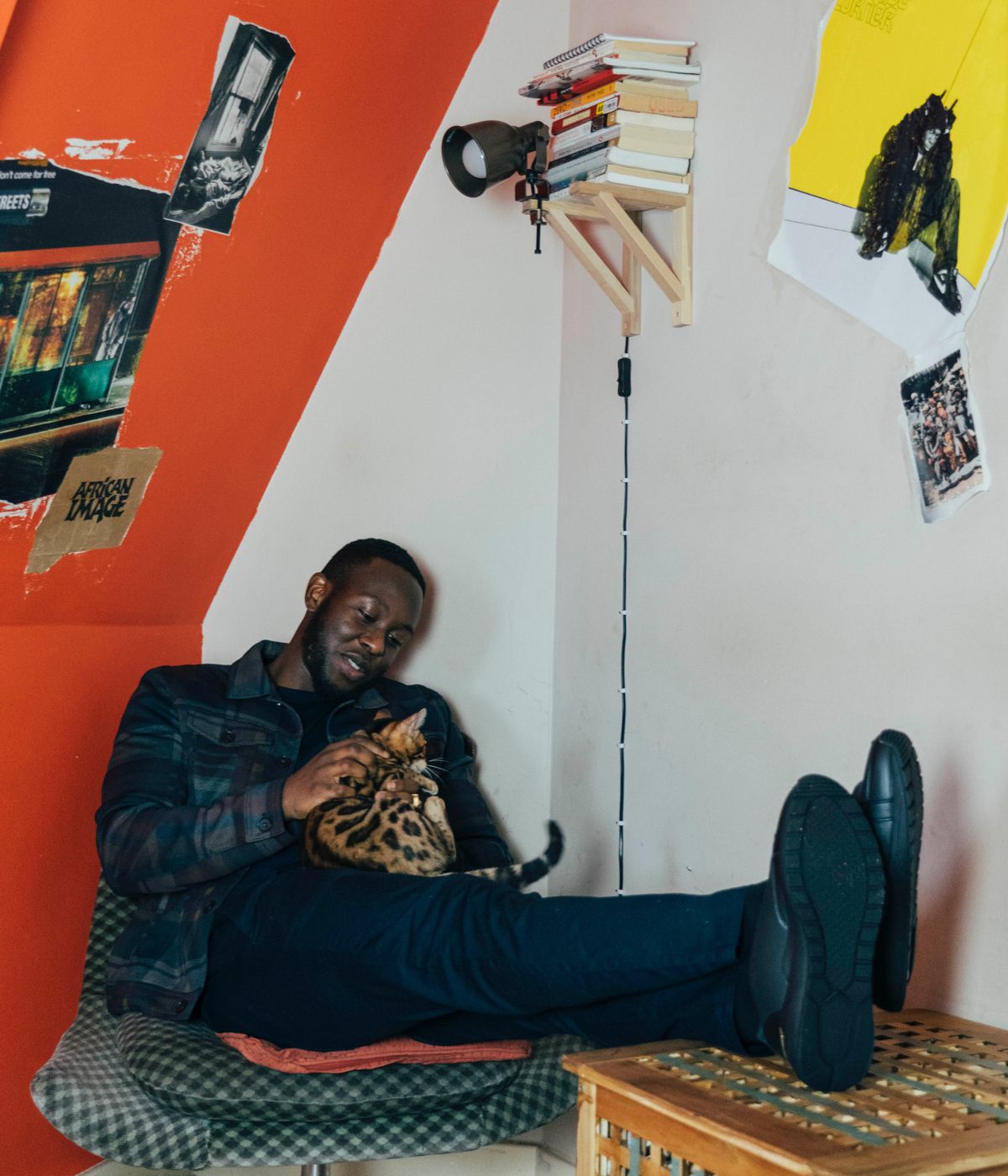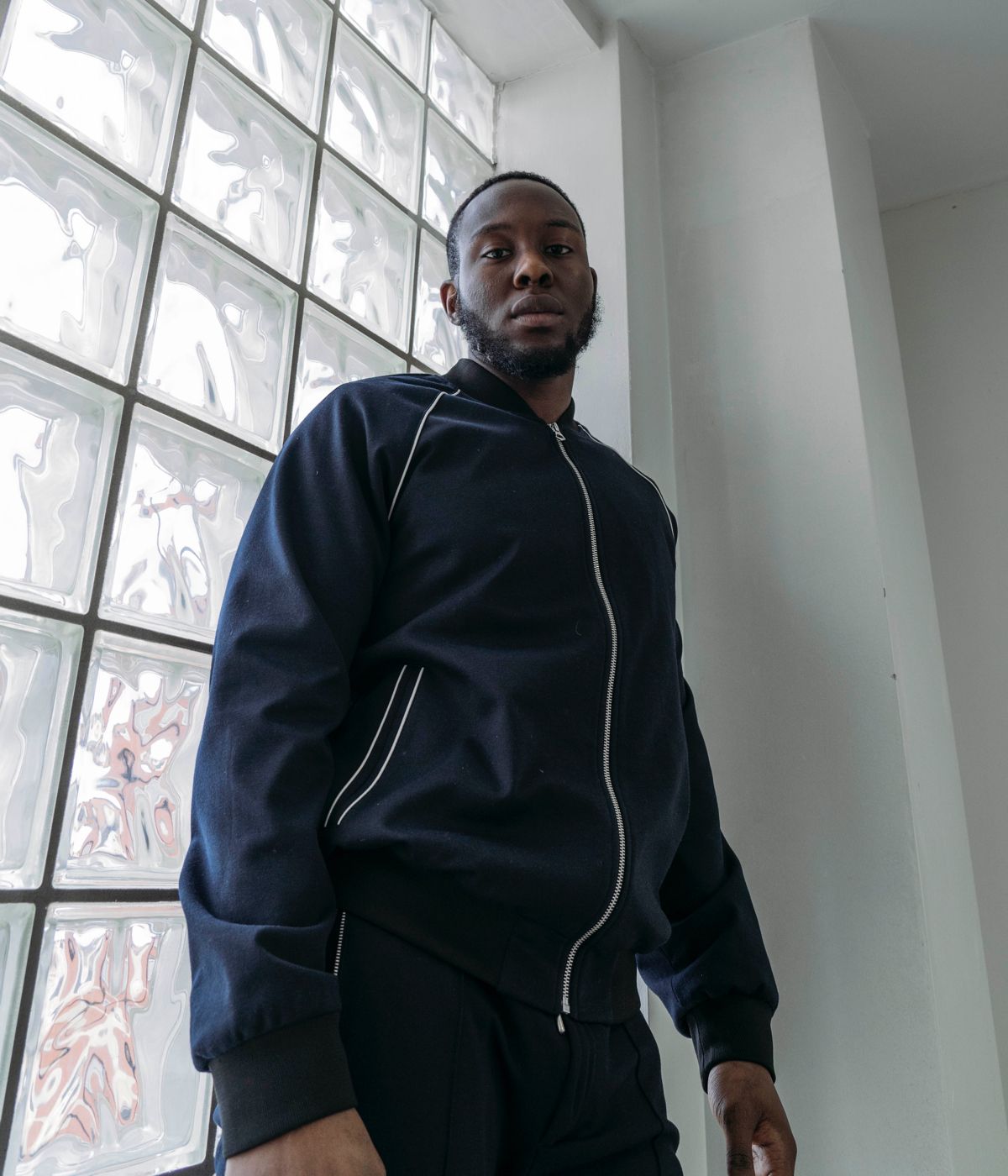 Do you ever suffer from imposter syndrome?
I had crippling imposter syndrome probably in 2016. I think because from outside, everyone in the field looks really confident, like they know what they're doing. It's only when you're inside, that you realise that everyone is just as clueless as you. Everyone is just doing the best that they can to achieve whatever it is that they need to achieve. So during the time that I was dealing with imposter syndrome, it just made me work harder in a sense, because I wanted to feel that I could justify my reason for being where I was. I guess everyone combats it differently, but maybe because of my Nigerian side, I have a very high level of pride, it's built into my culture. My parents made me feel that sense of pride and, almost entitlement, I tapped into that to get me through when I was struggling.
What do you still want to achieve?
I want to achieve world peace and end hunger around the world… who doesn't. No, but really, what I want to achieve is to write and direct my own feature film. Somewhere way in the distant future.
How will you 'boss 2020'?
I have a book coming out this year in July, it's with Penguin, a collection of poetry, essays and photography. I'm really excited and ready to boss 2020 with my book.