Friend of RI, Ben May, is back and here to save hair cut day. We're super inspired by people who are rethinking their day job at the minute and Ben has certainly done that. Ben is the founder of the hugely successful barber chain, Barber + Blow, and The New Normal, a charity that supports young adults dealing with grief after bereavement. Sadly, Barber + Blow has had to close temporally because of Covid-19 but Ben has managed to fuse his knowledge of a good cut with his passion for charity work to create a service that has blown up. For £15, you can get a virtual 'Lockdown Haircut' which involves a 20-minute consultation with a professional barber. The best bit? The money is split between the barber and the NHS.

Save yourself (or your man) from a disastrous lockdown mullet and let the UK's first virtual barber take control.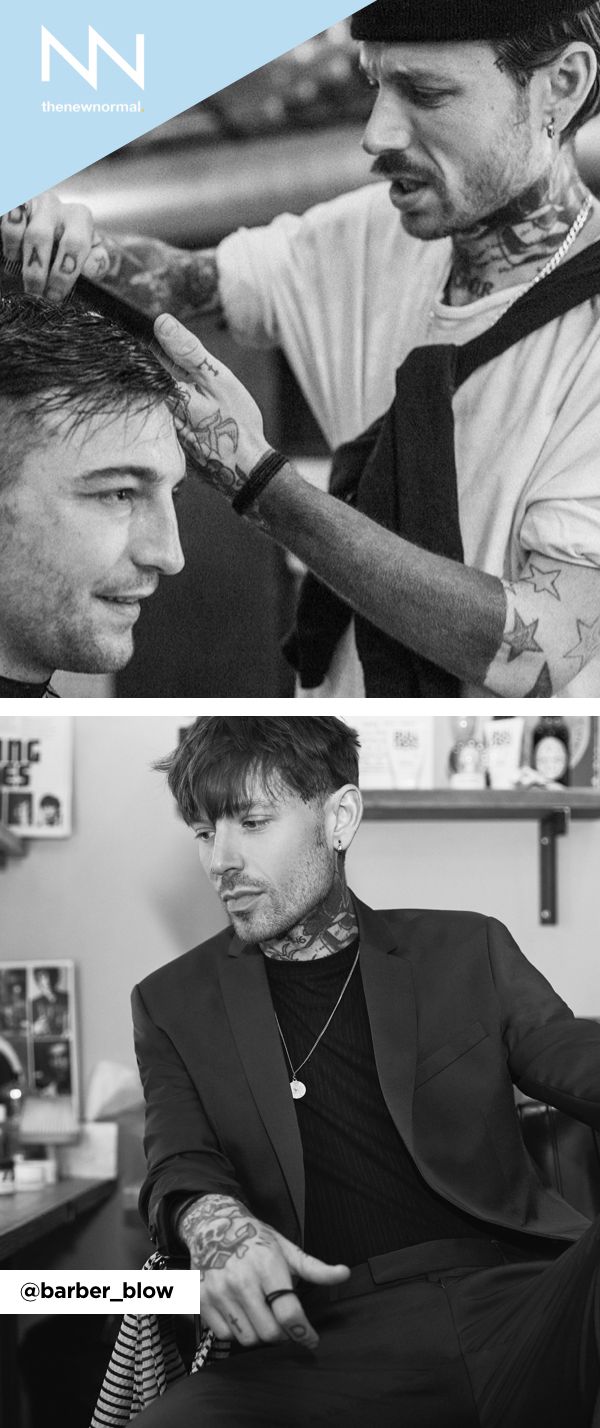 Tell us a bit about yourself…
I'm a 34 year old father to three cats. I've worked in the hairdressing industry for the last 19 years and launched my business in August 2016, Barber + Blow. In May 2018, I founded The New Normal with two friends Jack and James.
You're here to plug a great initiative, Lockdown Haircut… What's it all about?
I am indeed! Lockdown Haircut is a simple concept to help people through their quarantine hair nightmare. For just £15 you will get a 20-minute consultation from one of our barbers and they will talk you, your partner, housemate or perhaps pet through your haircut. All you need is a set of hair clippers, clipper guards, a comb and some serious confidence in the other person!
Why's it important to you?
For me it's important as it is raising money for two great causes. One is our brilliant NHS who, as we all know, have been incredible throughout this pandemic. The other is raising money for the charity, The New Normal, set up by myself and two close friends in 2018. Designed to help young adults through their grief from bereavement, TNN is a peer to peer support network that is changing the way we think, behave and speak about grief and loss.

Are you confident you can help at home hair cutters get a better result?
I'm confident that we can help them more than a YouTube video! I think it is really crazy to just cut your own hair. Could you imagine if you had an issue with your boiler and you tried to fix it? To me, that is the equivalent of someone trying to do a skin fade to themselves or a full head of perfectly woven highlights. It isn't possible!
You're the founder of Barber + Blow, what do you miss about the shop floor?
I miss my staff and clients. That interaction is where I get a buzz every day and being in lockdown greatly reduces those interactions obviously. There is only so much my cats want to talk to me about before they inevitably leave the room despondent that they haven't been given any tuna. I'm excited to get back to work, seeing everyone again and the state of their hair.
Do you think you'll see a changed salon experience post-corona?
You know, it is hard to say. Myself and my partners have been talking about this quite a lot as we need to make sure we are a part of that new look environment. I do wonder how much you can change that though. Maybe reduced numbers of staff on site in any one day? Longer hours and open 7 days a week? Whatever it is I would just like to be able to get back to what I know and love.
How's your own personal grooming going in lockdown?
My personal grooming is pretty bad regardless of lockdown. Robbie, one of our barbers and the guy who cuts my hair, complains at me all of the time about the state my hair gets in. I believe the correct term is 'busman's holiday'.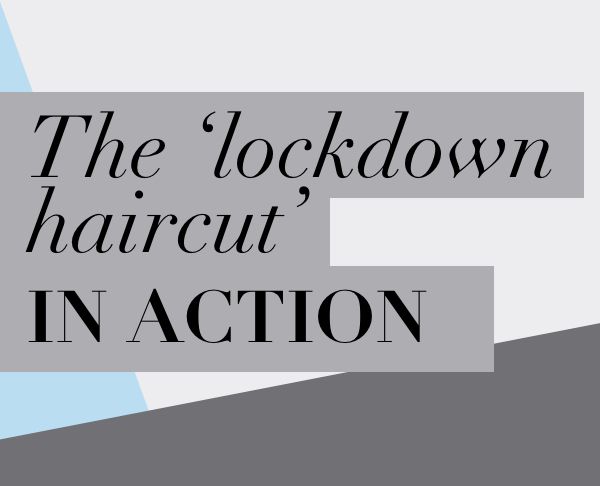 Don't just take Ben's word for it! We challenged him to guide Emily through a live cut on her husband (also called Ben!) over on our Instagram.
Here's how they rated their experience: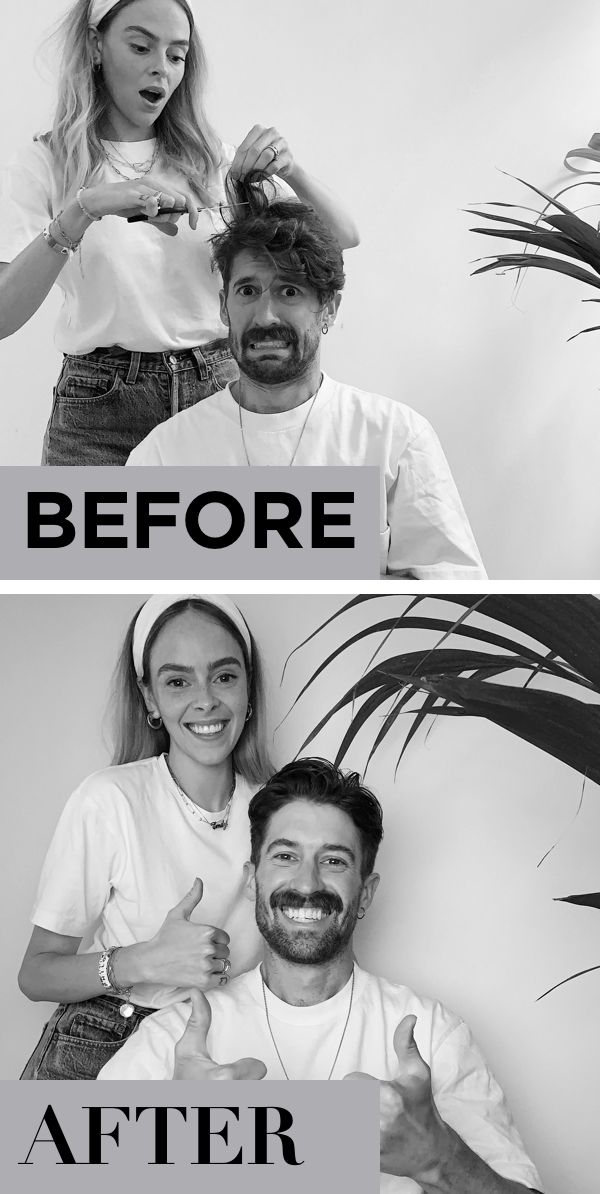 Ben:
I never had any doubt in either Ben or Emily's ability... a little nerve-racking, but definitely feeling sharper and smarter.
A great way to spend 30 mins in lockdown and help a great cause!!
Strong 9.5 (because I can't see the back)
Em:
A really fun 30 minutes (and makes a great change from an evening on the sofa). Learnt the skills to 'help' with any future hair emergencies that may arise. Easier than I thought and really impressed with the result. Definitely a great temporary fix for the next zoom call!!
10/10