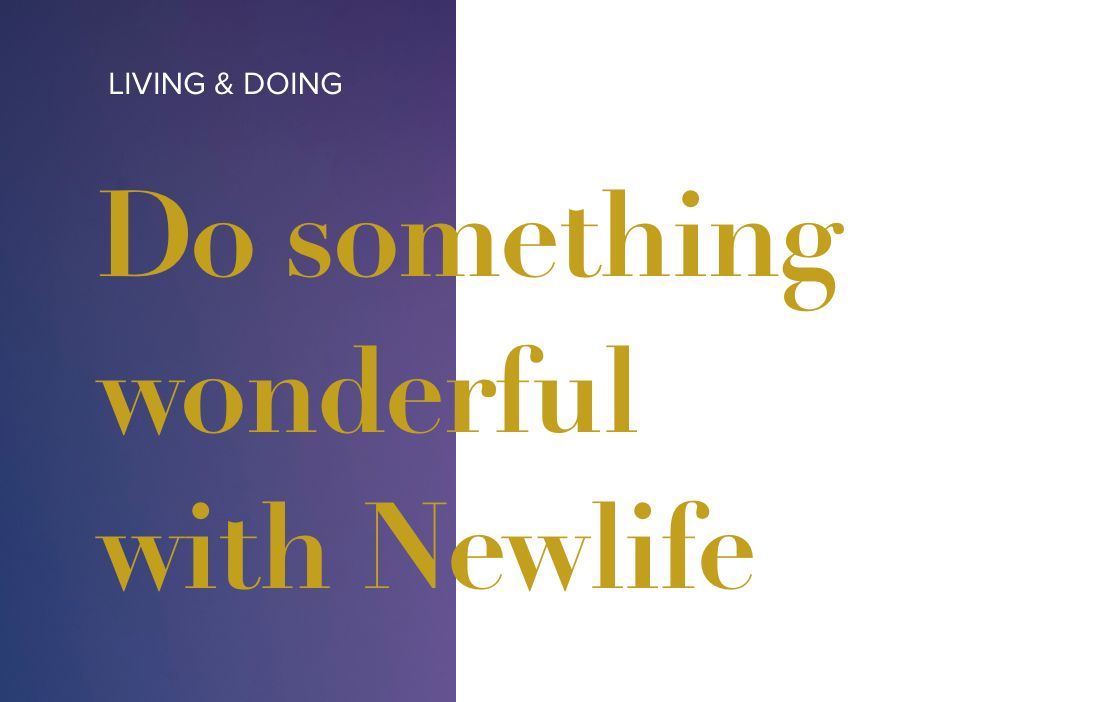 We're proud of our long term partnership with Newlife, The Charity for Disabled Children. After a tough year, we're amping up our efforts to help make this Christmas a bit more wonderful. We've pledged £10,000 to fund Newlife's special play therapy service that offers immersive pods to help children develop new skills and interact with siblings and other family members. To learn more, we met Ruby-Rose and Edward and spoke to their parents about how the pods have transformed their lives.

Read on to find out more and to show you support for International Day of People with Disabilities …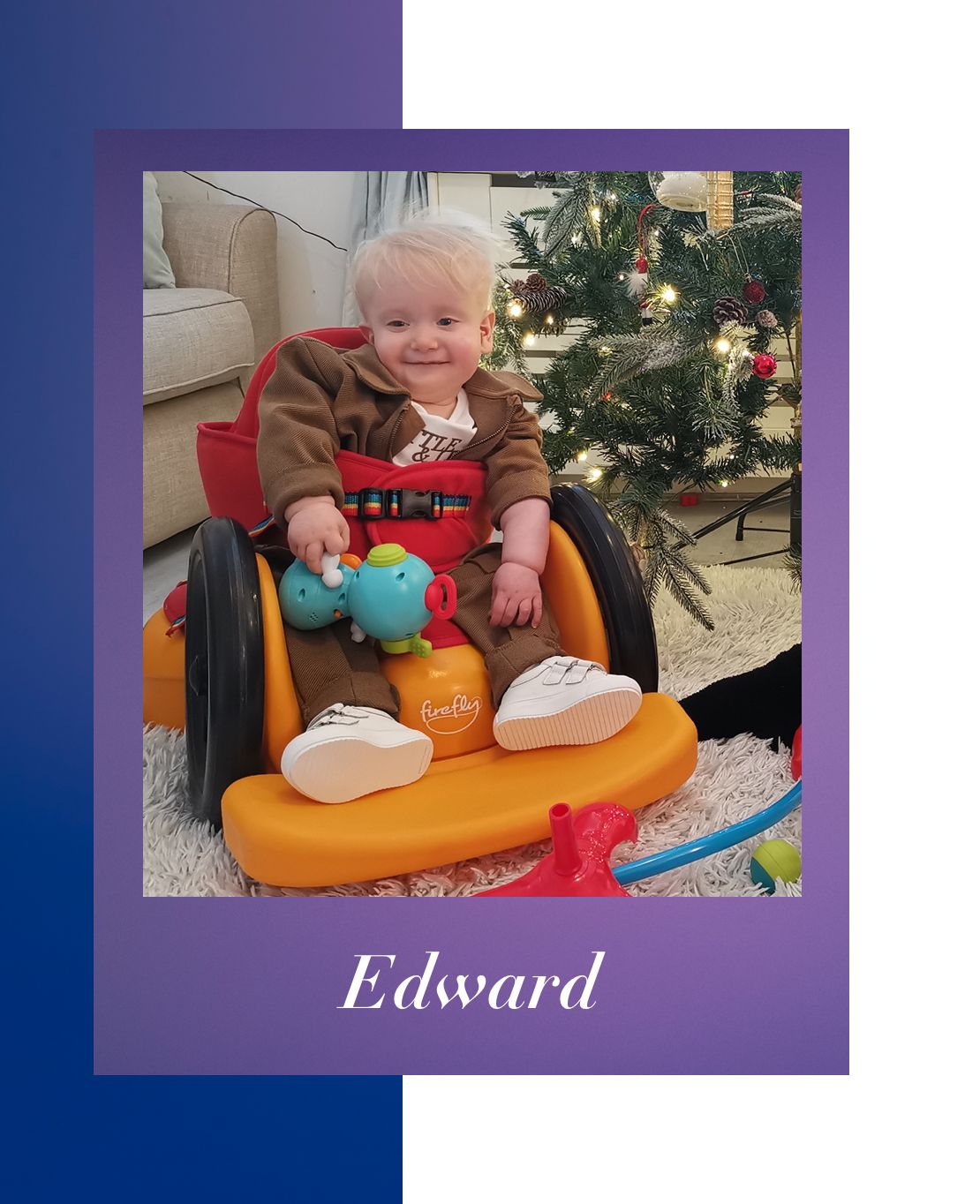 Meet Edward
Edward is 22 months old and was born with Spina Bifida, Chiara Malformation and a tethered spinal cord which means he is paralysed in his legs and can't walk. He is delayed in his development and has severe hearing loss and a heart murmur. Edward finds it difficult to play and needs a lot of sensory stimulation which is where the Newlife Play Therapy Pods come in! The free loan of specialist sensory toys has made a huge difference to Edward and has allowed the whole family to play together whilst developing essential skills he needs. The pods have allowed Edward to play with his twin brother George, who doesn't have any disabilities, which has made their bond even stronger.
Which Play Therapy Pod does Edward have?
18+ Month Play Therapy Pod.
What is Edward's favourite toy from the pod and why?
There are three strong contenders! The rocket launcher and spaceship tent with lights are a big hit, but his favorite is the little robot. You can push his foot to make him light up. It's quite touch sensitive so even though Edward isn't yet able to push the button, by just moving the toy it's activates him and he loves this. It gives him good visual stimulation as a reward for using his hands to move him. It's fantastic to see Edward engaging so much with something I probably wouldn't have bought him myself! It's why we love the play pods so much...It allows us as a family to try different things out with Edward to see what works and what doesn't for his play therapy.
What makes Edward wonderful?
Although Edward faces some challenges in life, he is the happiest little boy who makes the most of everything. He is strong, loving and resilient. In his short two years, he has taught us unconditional love, strength beyond bounds and how perseverance pays off. Even in the hard times, he will always give you a cuddle and he has the most heart-warming smile.
What are the similarities and difference between Edward and his twin brother George?
They are like yin and yang! They are as different in personality as they are in looks however they both have an adventurous sparkle in their eyes and laugh at the exact same things which is really cute. Edward would be happy cuddling all day long whereas George likes to be more independent. Edward loves lights, sounds and contact with others whereas George is very analytical and loves working things out!
If you could encourage someone to 'Do something wonderful' this Christmas what would it be?
It would be to reach out! Whether it's someone who needs a friend, a neighbour you don't speak to much or a stranger who needs a smile as you walk past. We are all under tremendous stress at the moment, life feels very different and you never know how much someone might need someone to talk to. The smallest text message to someone finding life hard can mean the world.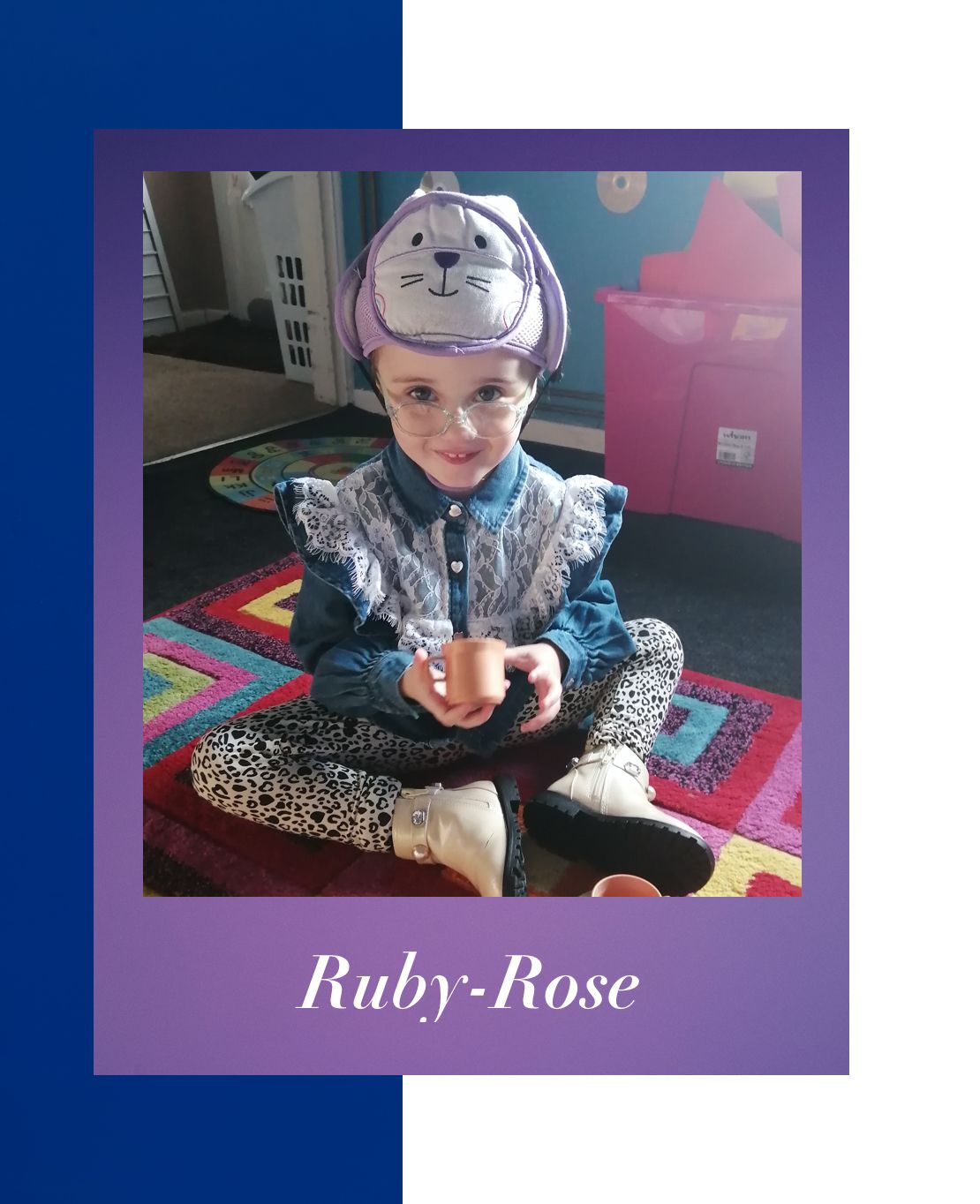 Meet Ruby-Rose
Ruby-Rose is three years old and was born with a cyst growing in her brain that means she is delayed in her development and will eventually lose her sight, speech and mobility. The cyst can't be removed and any bump to the head so could cause a brain injury. Ruby-Rose can't go to nursery at the moment because she is high risk, so the Newlife Play Therapy Pod service is exactly what she needed. Now she is able to play with her two older sisters, make happy memories and bond as a family while developing her cognitive and motor skills.
Which Play Therapy Pod does Ruby have?
The discovering communication and sound pods.
How has the Play Therapy Pod helped Ruby and your family?
Ruby-Rose absolutely loves the play therapy pods. She gets so excited when they arrive and can't wait to see what's inside. She loves to explore all the new toys and they keep her engaged and encouraged to play with her two sisters who also love the pods. Ruby-Rose struggles interacting with her siblings, but with some of the toys provided she will play alongside and even attempt to join in with her sisters which is lovely to see and a huge step in her development.
Why is Ruby wonderful?
Ruby-Rose is our little ray of sunshine despite having many struggles she always has a huge smile and cheeky grin on her face. She has the ability to light up every room and no matter how down you feel she will always make you laugh.
What would her dream Christmas be?
Ruby-Rose's favourite thing about Christmas are the lights! We walk her around the block almost every evening to see the lights and she gets so excited when she sees them! Her dream Christmas would be one spent with her family filled with magic and lights.
If you could encourage someone to 'Do something wonderful' this Christmas what would it be?
Share the love and Christmas cheer especially this year because things have been difficult for everyone with the pandemic.

Get involved in our 24 hour 'Like to Donate' campaign across our socials today in support of International Day of People with Disabilities. For every like on our post, we're donating 10p to the Newlife charity. Spread the word and get liking!


You can also donate to help the cause throughout December – whether that's by donating any spare change via our in-store collection buckets or by texting 'Wonder Island' to 70500 to give £5 directly to Newlife.