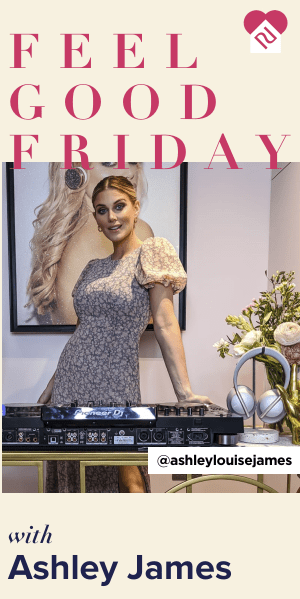 Fridays used to be all about after-work drinks and a BNO. Now it's all about the BNI (Big Night In). We all love a house party, we just need to make it virtual for now and friend of RI, Ashley James, knows exactly how to get a party started, offline and online. We talk to her about how her isolation is going, her new Instagram series, Glass Half Full, and her go-to tunes to get people dancing…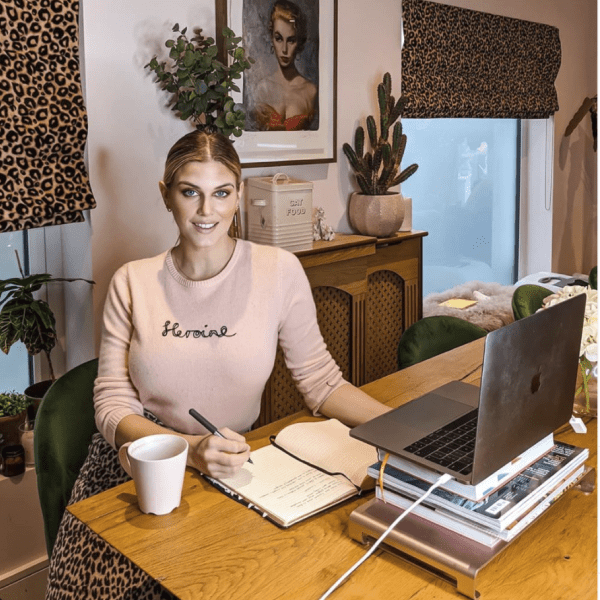 Hey Ashley, tell us a little bit about yourself…
Well hey, I'm Ashley and I'm a presenter and DJ. Although I have a few more strings to my bow as I'm also a model, and empowerment coach. I'm pretty passionate about interior design and travel, and I live in London alongside my four pets: Snoop, Biggie, Toulouse, and Lady. I try to use my social media platforms to make people feel good about themselves, especially during lockdown.
As a DJ, I've lit up dance floors around the world at Cannes, Ibiza, Marbella, Dubai, Thailand, and even the Maldives, but my favourite gigs have been on home soil having played at both Reading, Isle of Wight and Wireless festivals last year! I've got to play for some amazing international brands (including River Island) and I've performed for some pretty cool fashion events such as The Glamour Awards and Gigi Hadid's UK Maybelline launch.
What's your isolation mood?
Life is definitely very different in isolation, as I'm sure it is for everyone! I'm no longer fighting with Piers Morgan on Good Morning Britain, or heading out late at night to get people dancing, but do you know what? I'm making the most of my new normal.
I'm an optimist and I always look for the good things in any situation. Any time I find myself feeling anxious or worrying, I stop myself and just think of five things I'm grateful for. And I listen to happy music. I've made some pretty good playlists on Spotify: one is an instant mood booster, one's more chilled for working from home, and the others are for running. Music has the power to change your mood instantly.
What's the highlight of your day now?
I love waking up and seeing the sunshine through my window. I love how excited my dog Snoop gets when it's time to go for a walk - I get that excitement now it's my one time allowed out the house! I look forward to getting on my decks and playing around with music and sitting on Instagram live with loads of inspiring people. And then I look forward to cooking in the evening - I was never a cook before lockdown and I'm enjoying having the time to learn a few dishes. I'm actually pretty good, if I do say so myself!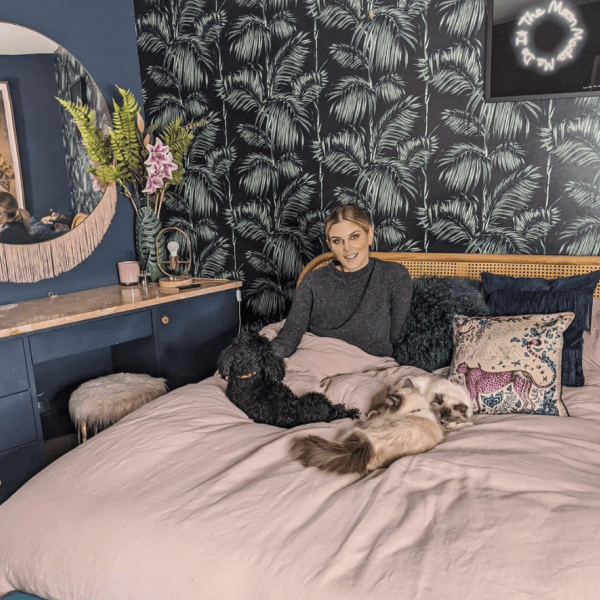 What are you most looking forward?
Hugging my friends. I love getting to speak to them on HouseParty and WhatsApp etc, but nothing beats a proper catch up and I'm going to squeeze the sh*t out of them. Oh, and I can't wait to travel. I want to try and go away somewhere incredibly remote and tropical and just take in this beautiful world of ours!
Tell us about Glass Half Full…
The Glass Half Full series is all about making people feel less anxious during lockdown. I do it every weekday evening at 6:30pm and I speak to a different expert about different topics such as money stress, relationship advice, how to deal with anxiety - I just want to help people stay positive and thrive during lockdown, no matter what they are having to deal with.
What would you prep for virtual house party?
For me, it's always about the music! I never plan my DJ sets in advance because I love people having the chance to make requests and get involved, but I do make sure I always have the biggest tunes of the moment. Music changes weekly so you don't want to be caught short! Good lighting is also important. I have a couple of ring lights, and I set my camera up so people can see me on the decks. I like to make what people see as pretty as possible, so neon lights, flowers or whatever decorations you have around the house is great.
Who would you invite?
I'd invite anyone and everyone who wants to have a good time, listen to good music and forget about the world for a night.
How would you get screen ready?
I love getting dressed and made up, especially during lockdown. It's a nice way to switch up the mood from day to night time, plus I find doing my makeup very therapeutic. I take my time on my makeup, put on a sexy dress and some heels - I don't care that I'm not leaving my living room.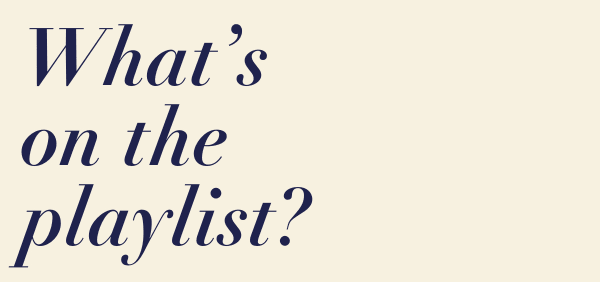 I like to play current songs on a house beat, just so all the tunes are happy and uplifting. These are my top 6 tracks to play at the moment:

1. Lizzo - Juice (Lizzo is essential during lockdown as she reminds us to love ourselves)
2. Purple Disco Machine remix of Dua Lipa's Don't Start now.
3. Roses - Imanbek remix
4. The Box - Roddy Rich (the James Hype remix if you're feeling extra naughty)
5. Lalala by Y2K, bbno$ - the Oliver Heldens Remix
6. French Kisses (MJ Cole Remix) - Aitch and ZieZie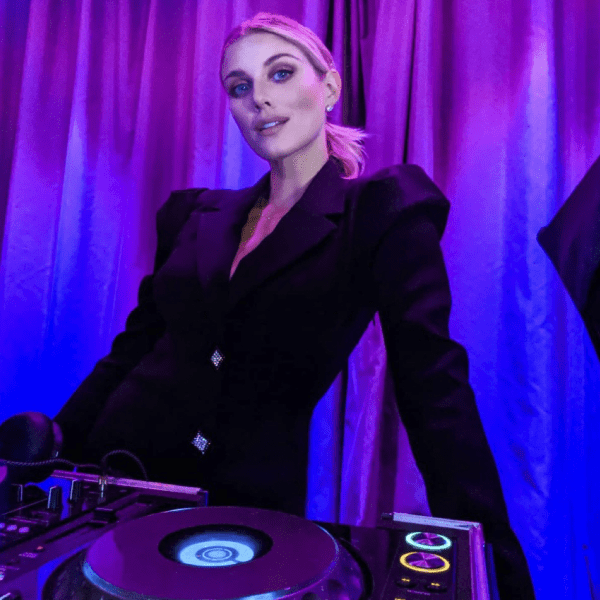 What's your tipple of choice?
I'm honestly not that fussy, especially during lockdown! I do love a good pale rosé though as it reminds me of summer in the sun!
What do you do when the vibe is dipping?
Put on a track you know people love - either a new song people love like Doja Cat - Say So or an old classic you and your friends­ have loads of memories attached too. Or if that fails, tell everyone it's time to do a round of shots with whatever they have in their house!
Why is a viral house party better than a real one?
Well the drinks are a lot cheaper, and it doesn't take long to get to bed at the end of the night…