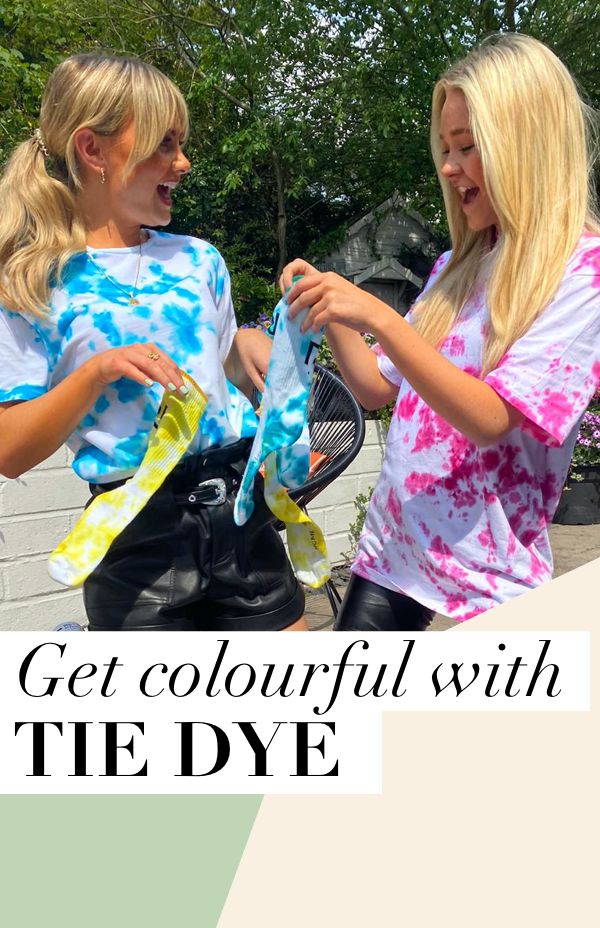 Love it or hate, tie dye has saturated the timeline and become the iconic look of lockdown. Everyone is gravitating to the brighter side of life which makes sense given the strange times we're living in. Being creative does wonders for your mental health and the best part is you don't have to be the next Picasso to feel the benefits! If you're bored at home and desperate for something to do why not add a little colour to your everyday and give tie dye a go? Diy your own WFH 'fit or customise your fave loungewear set with our handy how to. Learn how to 'tie' and then 'dye' pieces in your wardrobe that need some multicoloured TLC!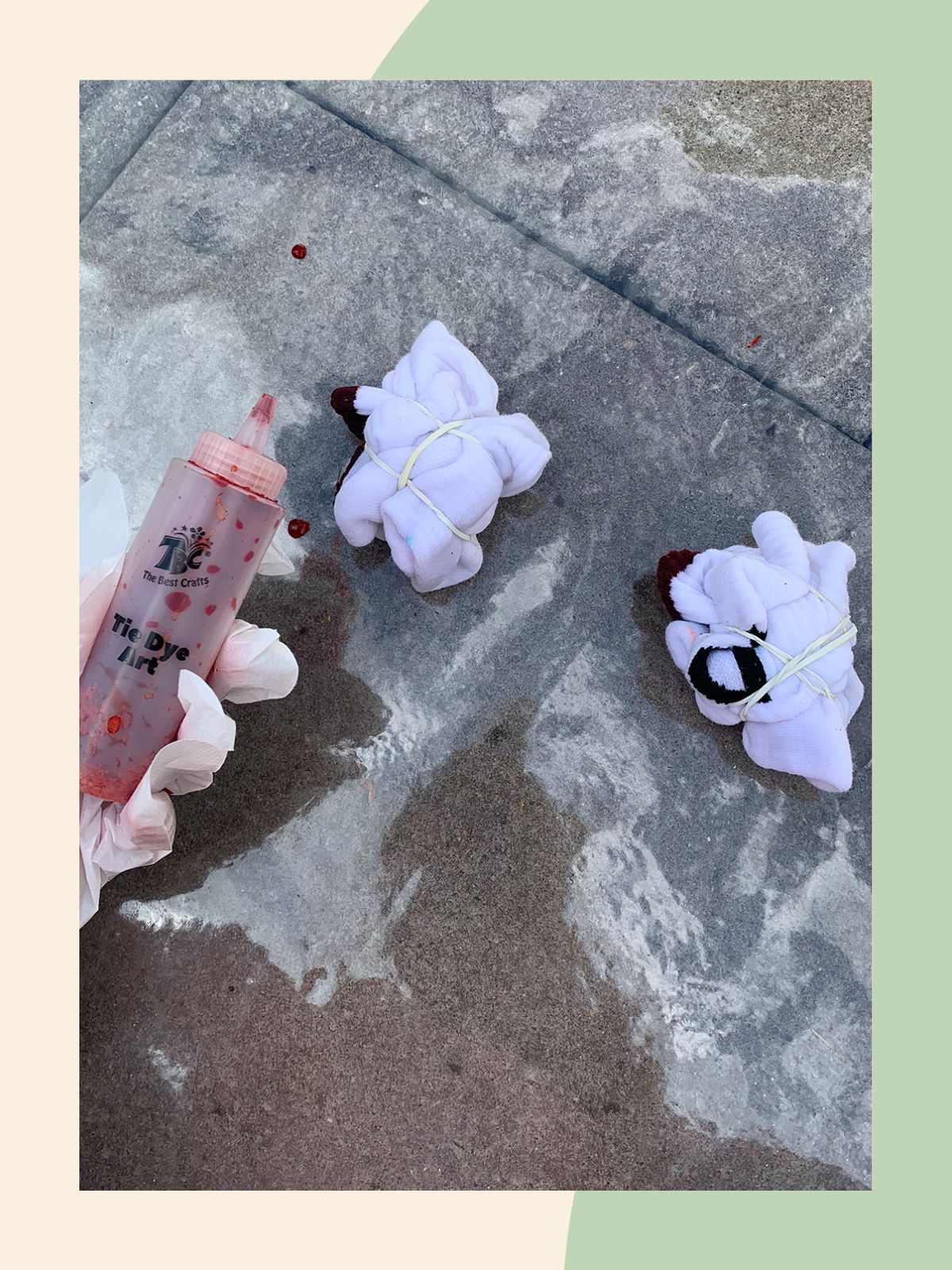 1.

Choose the items you want to tie dye! Nothing is really off limits but natural fibres like cotton achieve a brighter end result, so we'd avoid 50/50 blends. Wash your chosen items on a quick warm wash.
2.
While the items are damp crumple them up and use elastic bands to hold each of them in place. You'll need A LOT of bands to get an all over tie dyed effect so stock up!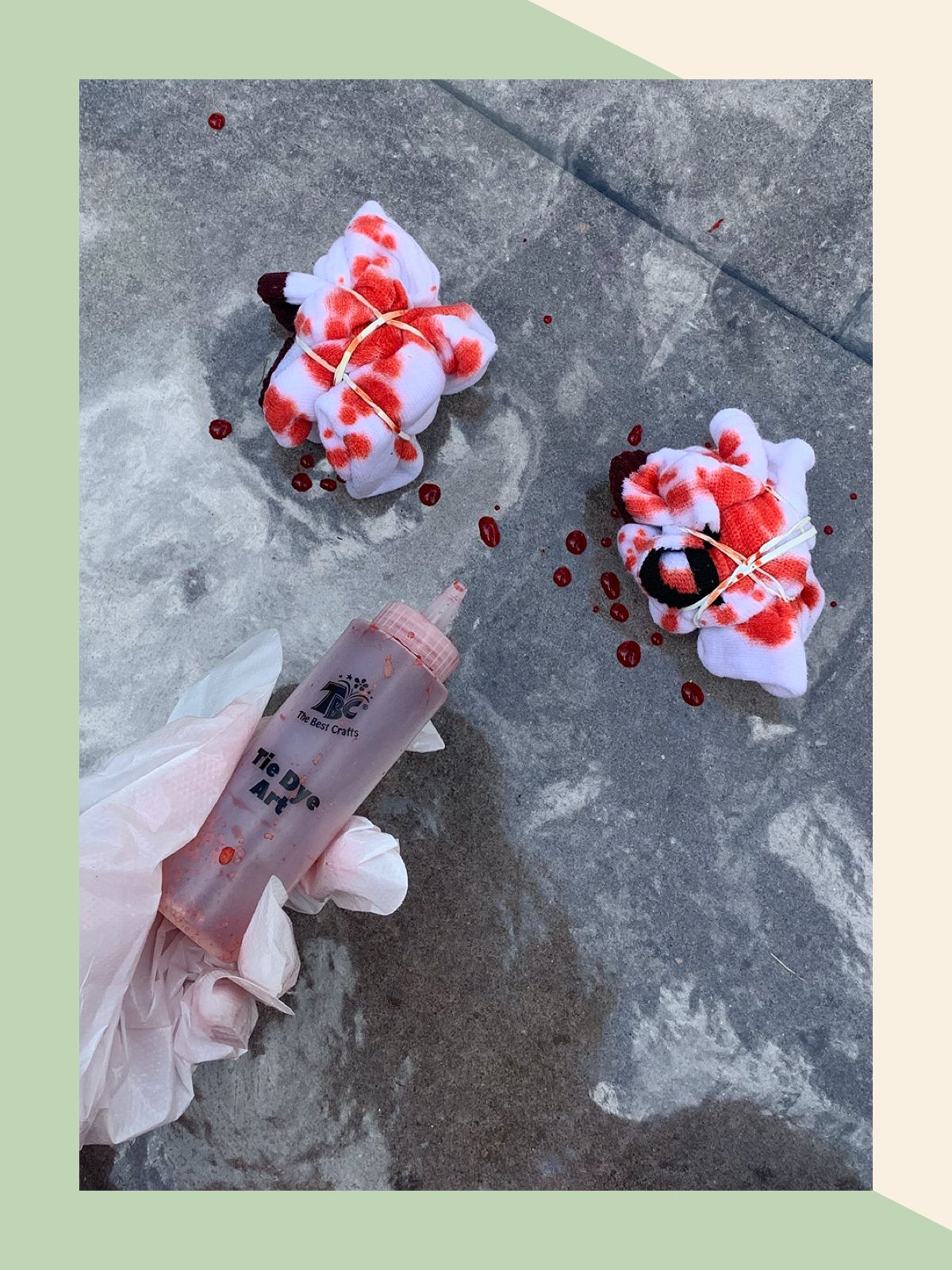 3.
For this next step make sure you're wearing gloves and that the area you're working on is covered so you don't accidentally stain it. Add your chosen colour to a water bottle and shake to mix together.
4.
Time to dye! There is no right or wrong way to do this, just experiment and have fun! Make sure to flip the item so both the front and back get evenly covered. Top tip! If you put the bottle tip into the folds, you'll get more colour and less white on your final product.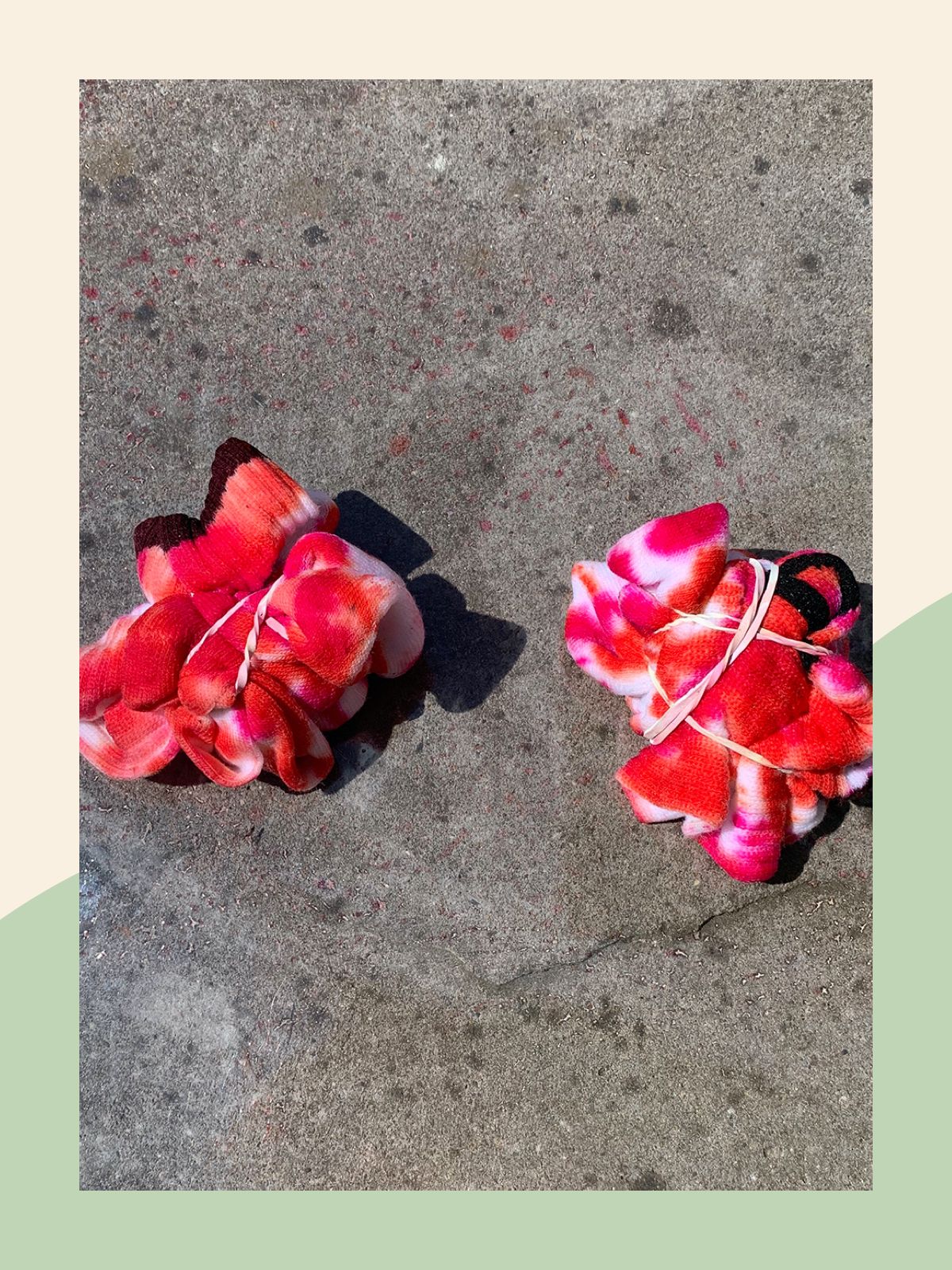 5.
When you're happy with your work leave the items to dry for 4-6 hours then rinse the items in cold water to remove any excess dye.
6.
Finally wash your items on a large wash load following their specific garment care instructions. Do separate washes for different dye colours so colours remain bright and not muddy.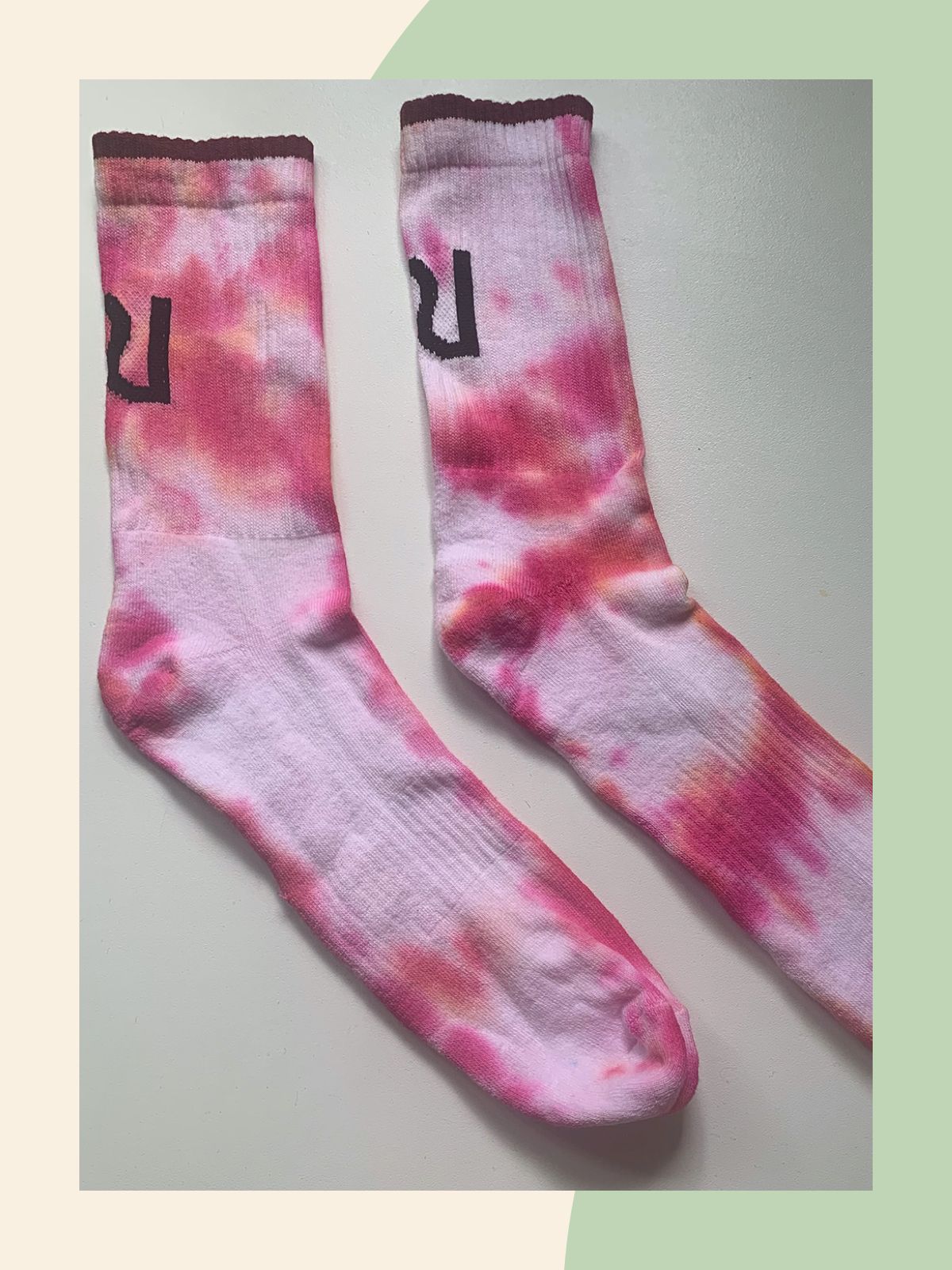 7.
Let the clothes dry naturally and voila! You're ready to debut your new groove.