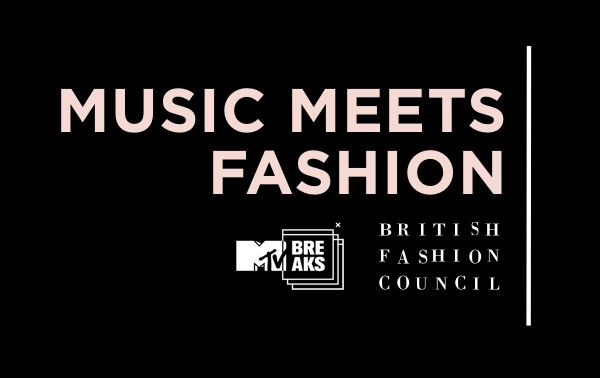 We're super excited to announce that we've teamed up with none other than MTV, the British Fashion Council and ICEBERG to look for the next global fashion designer! The Music Meets Fashion competition will give fashion students from around the world the chance to win a once-in-a-lifetime opportunity to have their collection debuted at London Fashion Week and be sold in RI stores. So yes, that means that you'll be able to get your hands on the exclusive line! Our very own Naomi Dominique, Design Director at RI, will be on the panel alongside other industry leaders judging the students work that will merge music, fashion, sustainability and gender neutrality. Offering students a stable platform of opportunity and growth, this competition is a creative portal for expression and encourages future opportunity during these abnormal times. We hope you're excited as we are to see what's to come!
We caught up with Naomi to talk about her career path, her love of new talent and what she's looking for…
How have your previous career roles led you to your position today?
Mine's a bit of a funny journey because I had two jobs before I started at River Island, that was only for two years, so the rest of my career has been at River Island. I've literally grown up with the company! I joined over 30 years ago when it was just becoming River Island, it used to be called Chelsea Girl, and it was just evolving then. I feel like I've grown up and evolved with the company so it's been an amazing journey.
What is the most surprising lesson you've learned in your career?
The most surprising lesson is, I'm always surprised! I always think, the shows are coming out, there's not going to be anything I'm going to be excited about and every single time, I get excited about something. Every day! And now, of course, with the digital platforms, every day I see things that are really exciting and new and innovative and the whole MTV competition was fantastic for me. This is why I love working with students. So the surprise is, there's always a surprise.
What's the driving force behind River Island's design process?
Something that has really transcended all the years that River Island has been going, and the many years that I've worked there, is that it genuinely is inclusive, it genuinely is for everybody and we pride ourselves on the fact that we provide affordable luxury. It's fashion, and it's fashion for everybody.
How have you seen River Island evolve to meet society's expectations?
At River Island we're really proud to promote inclusivity and diversity and it's the key message across our ad campaigns, across our website imagery, in our ranges. In our womenswear we do plus-size that goes up to size 28 and on menswear, we do a 4XL and we also do a petite range which is 5'3" and under. It's a really important part of what we do. We're increasingly aware of sustainability and our planet's limited resources, which is why we're using renewable energy, biodegradable material, reducing packaging and recycled goods where possible.
What made you want to get involved in the MTV Music Meets Fashion student competition?
For me, it was just perfect! It links fashion and design and at River Island we absolutely love to bring new graduates into the business to train them, to nurture them and to help them on the first really important steps of their career. I get really inspired working with young talent, so it was the perfect opportunity to mix the two. So thank you!
What would you like to see from the student applications?
Really new, innovative ideas. I hope to see new ways of thinking around sustainability, where it isn't just about the fabric and I just really want to be inspired.
If you had one piece of advice for the fashion students of the future, what would it be?
I would say, never say never! Never give up, always believe in yourself, know your truth and just keep on pushing forward. It's not always easy, but have that self-belief. Work hard, really work hard. Be open-minded. The world is your oyster!
How do you think music and fashion relate to one another?
There's a really strong affinity between music and design and River Island has always recognised that. We've seen the power that there is – celebrity collaborations have been really successful for us with the Rihanna collaboration and the Dua Lipa collaboration. They go hand in hand.
How has fashion and creativity helped you during these recent times?
Having fashion and creativity as an outlet during these really difficult, troubling times has just been really been amazing for me. It's been a form of escapism and it's given me a little bit of time and space to just think about things and think of different ways to do things. With work, the way that we've been working remotely as a business and as a design studio, we've had more collaboration and just different ideas about business opportunities. I know it's been very difficult, but at the same time, it's opened up a lot of opportunities.