We're kicking off SS19 with a celebration of family. It's not about the DNA we share, but the life, laughs and experiences. Biological or chosen, the modern family comes in all shapes and sizes and we're here for it!
As a family business, this topic is not just a moment for RI, it's the very heart of what we do and who we do it for – YOU!

This Is Family is built on the foundation set by Labels Are For Clothes, a movement that celebrates individuality. This time we focus on a diverse set of families who are joined together and set apart by more than just style.
Over the coming weeks we'll be introducing you to our real cast who challenge the concept of family. We look beyond labels to spotlight the bonds that connect our groups and the values that make them unique.
Here's a little snapshot of what's to come…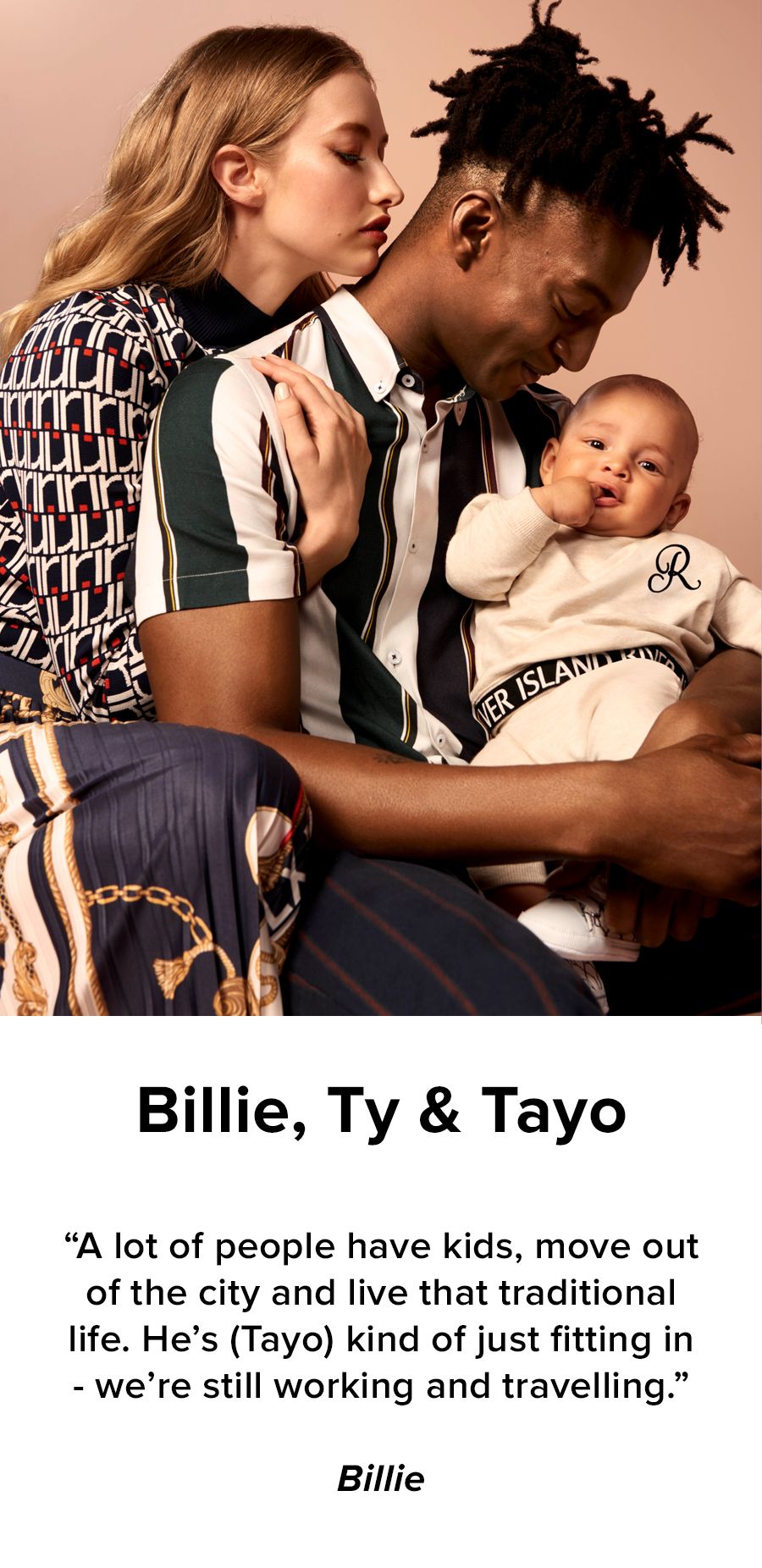 Model couple Billie and Ty married in August 2017 and welcomed first child, Tayo less than a year later in June 2018. They've been together eight years, but entrepreneur Ty never thought they'd take the traditional married path. Both serious multitaskers, the vibrant pair haven't changed their busy London life to suit Tayo (meaning King), he's just fit right in. Billie documents her experiences as new mama on her debut blog Young London Mum.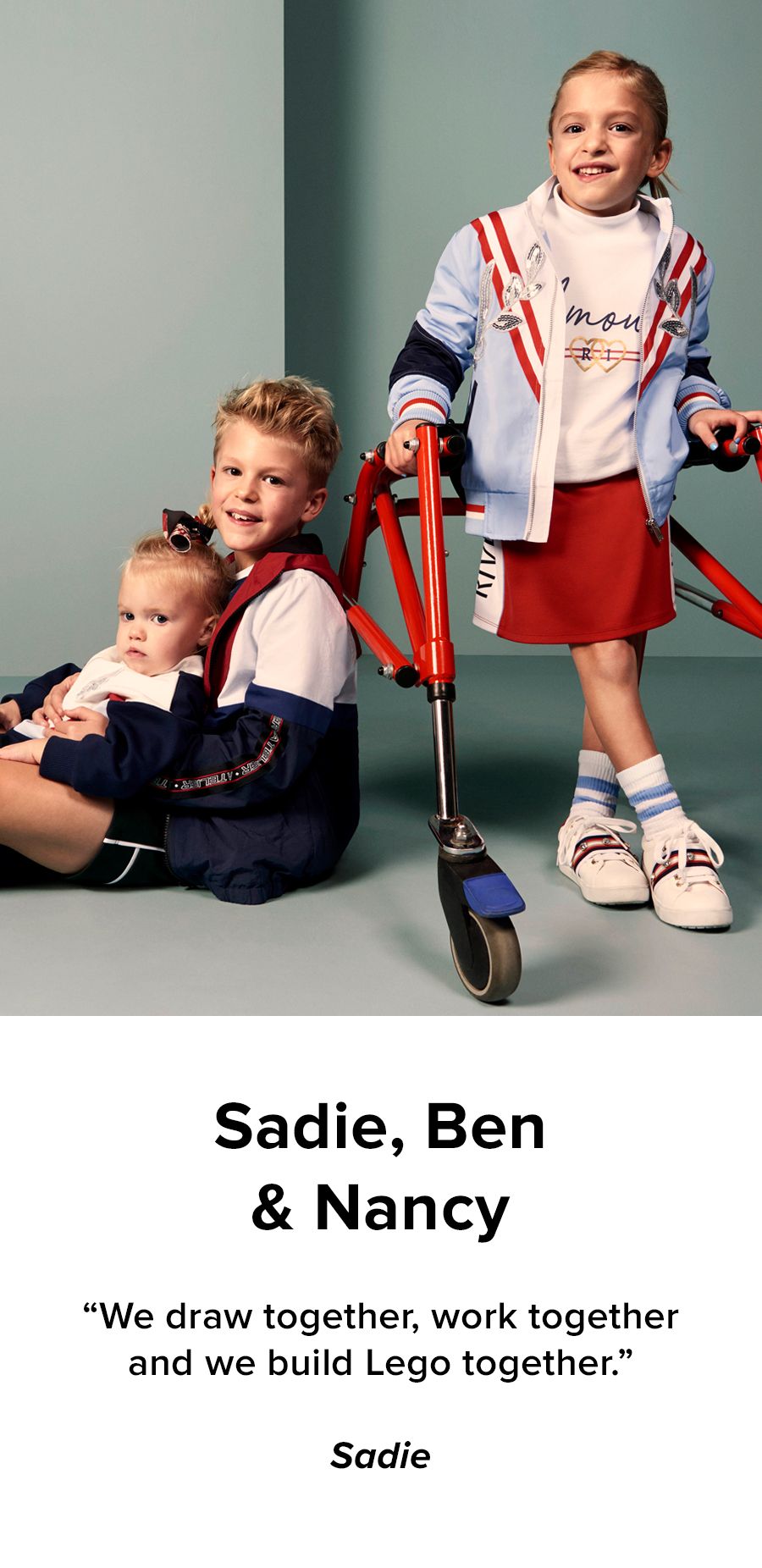 It's our superstar siblings, the Fisks! You might recognise six-year-old Sadie, the 'proud to be different' aspiring model with Cerebral Palsy is a River Island regular. We're delighted to welcome her big brother Ben (8) and her little sister Nancy (2) to the fold this season. It's their first time modelling together but Sadie showed them the ropes.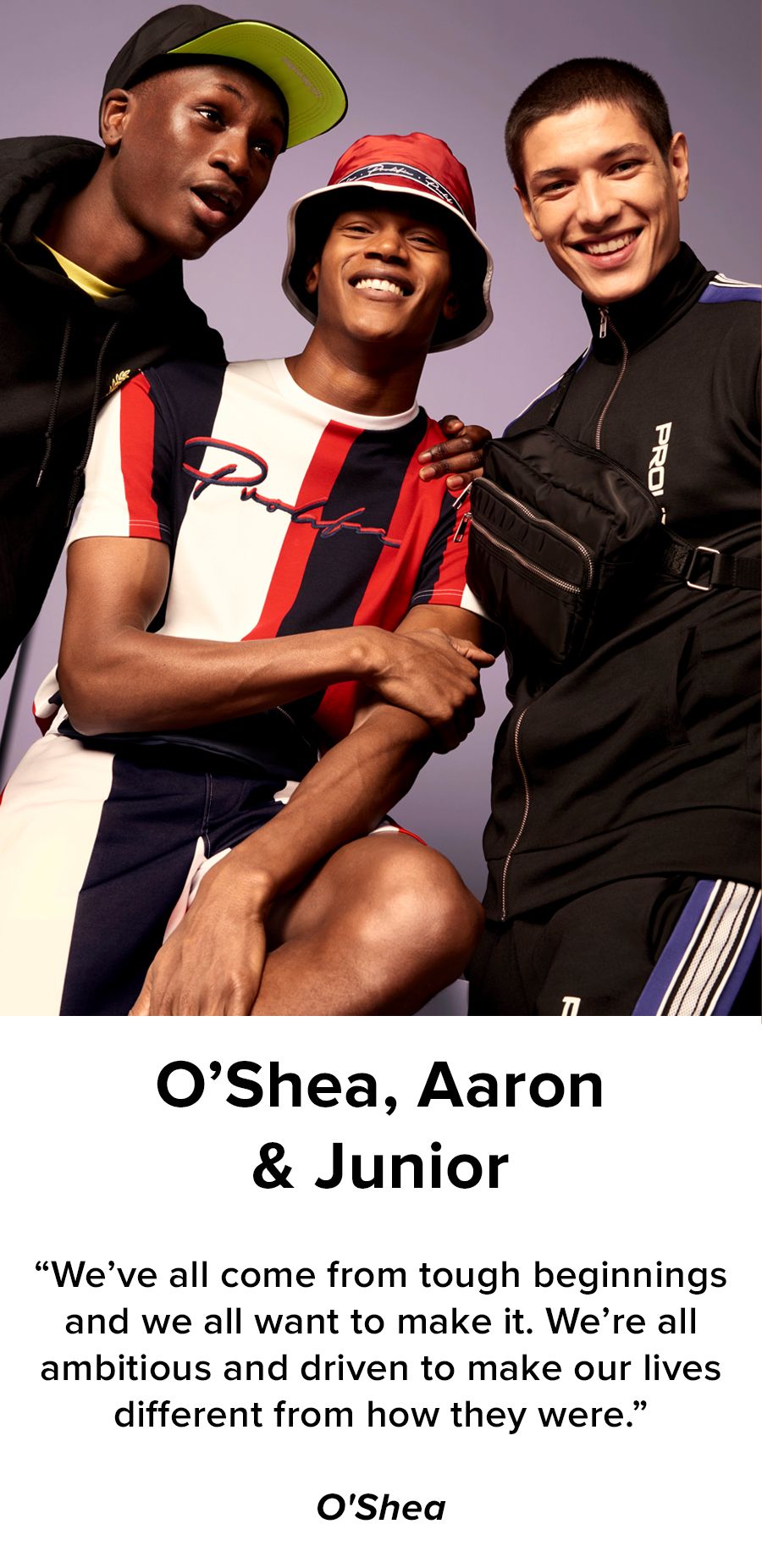 They say friends are the family you choose, and this group would agree, 100%. London boys O'Shea and Aaron have been best mates since they met at school, aged seven. Junior joined the tribe later, meeting the others when they all modelled at Paris Fashion Week in 2017. They reckon it's their humble roots and shared ambition that makes them so tight.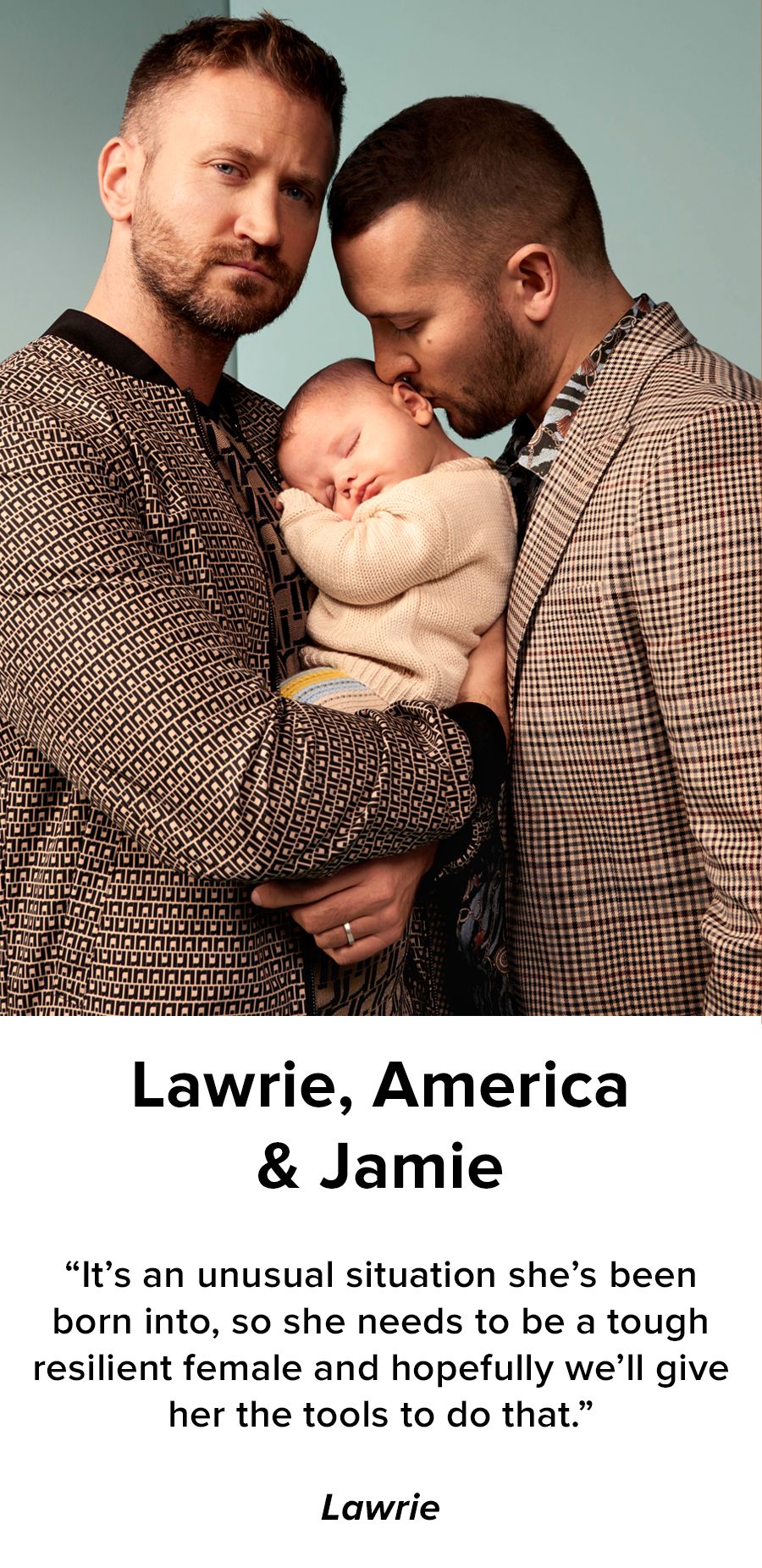 Jamie and Lawrie are a real-life online dating success story. Five and a half years and a house and baby since matching, they've got us redownloading the usual apps with brand new hope. The couple who both work in TV production and live in Essex are loving their new roles as Daddy and Dada. Baby America was born in California by surrogate in August 2018; quick fact, she shares her birthday with Princess Margaret! They are now back at home together, just "two men and a little lady!" And a huge extended family onboard for support, but mostly cuddles.
Stay tuned to @riverisland Instagram to keep up to date with the family news.
For the looks featured in this post, or to get your new season fix, shop new…now!